From 17th Century To 18th Century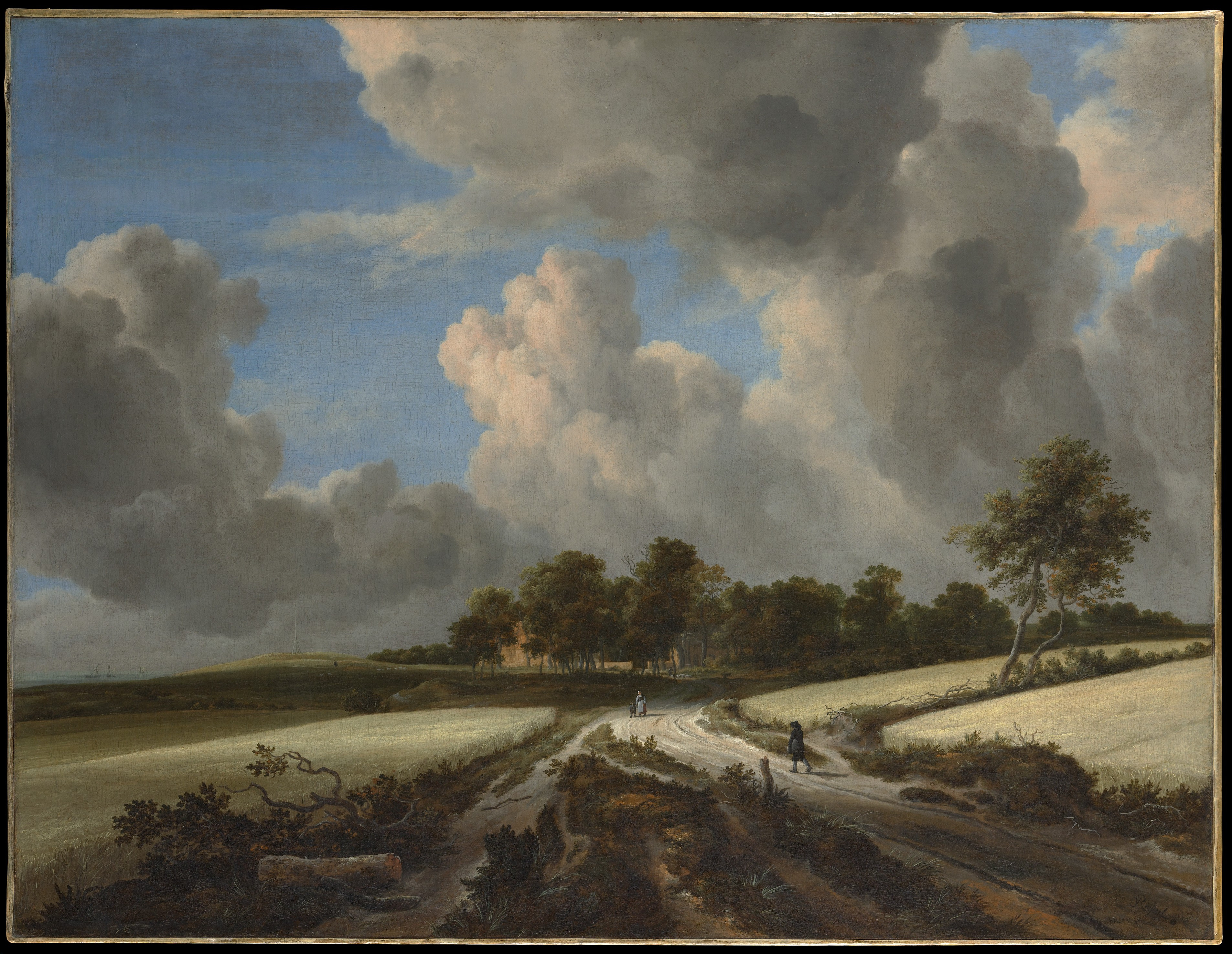 The 17th and 18th centuries were a time of great change in the art world. Artists began to experiment with new techniques and styles, and the art world began to change as a result. This period saw the rise of the Rococo style, as well as the emergence of new genres such as landscape painting and still life. These changes ushered in a new era of art history, and the art of this period is some of the most varied and interesting in all of history.
Wheat Fields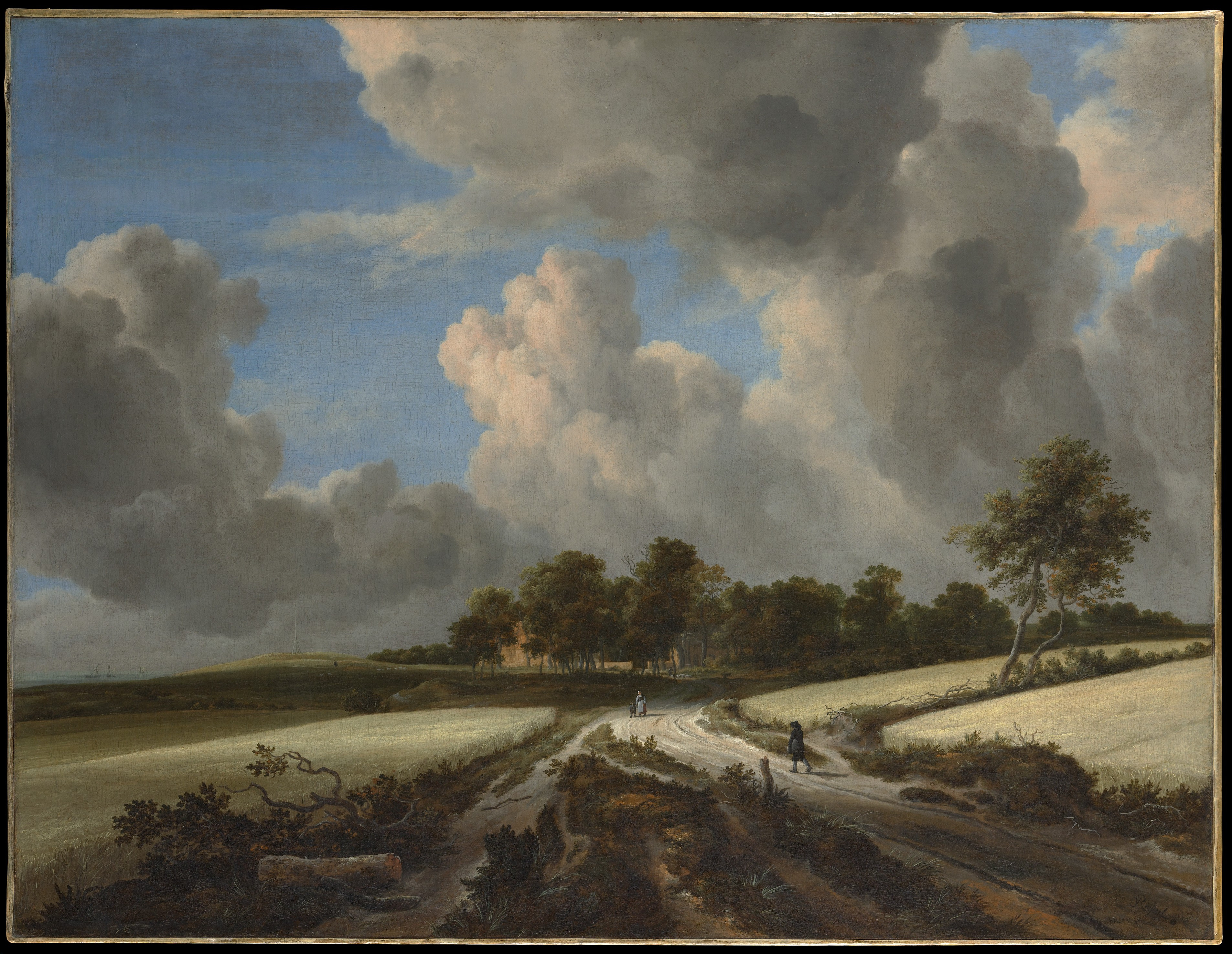 Twenty-seven views of fields by Ruisdael survive today.
In this celebrated example, the artist used the building blocks of land, sky, and sea to create an imposing vision of cultivated nature.
On the road before us, a man with a traveler's pack approaches a woman and child, while the cumulus clouds dominating the sky add their own element of drama.
A glimpse of boats at sea on the far left knits this quintessentially Dutch landscape into the wider world.
Small desk with folding top (bureau brisé)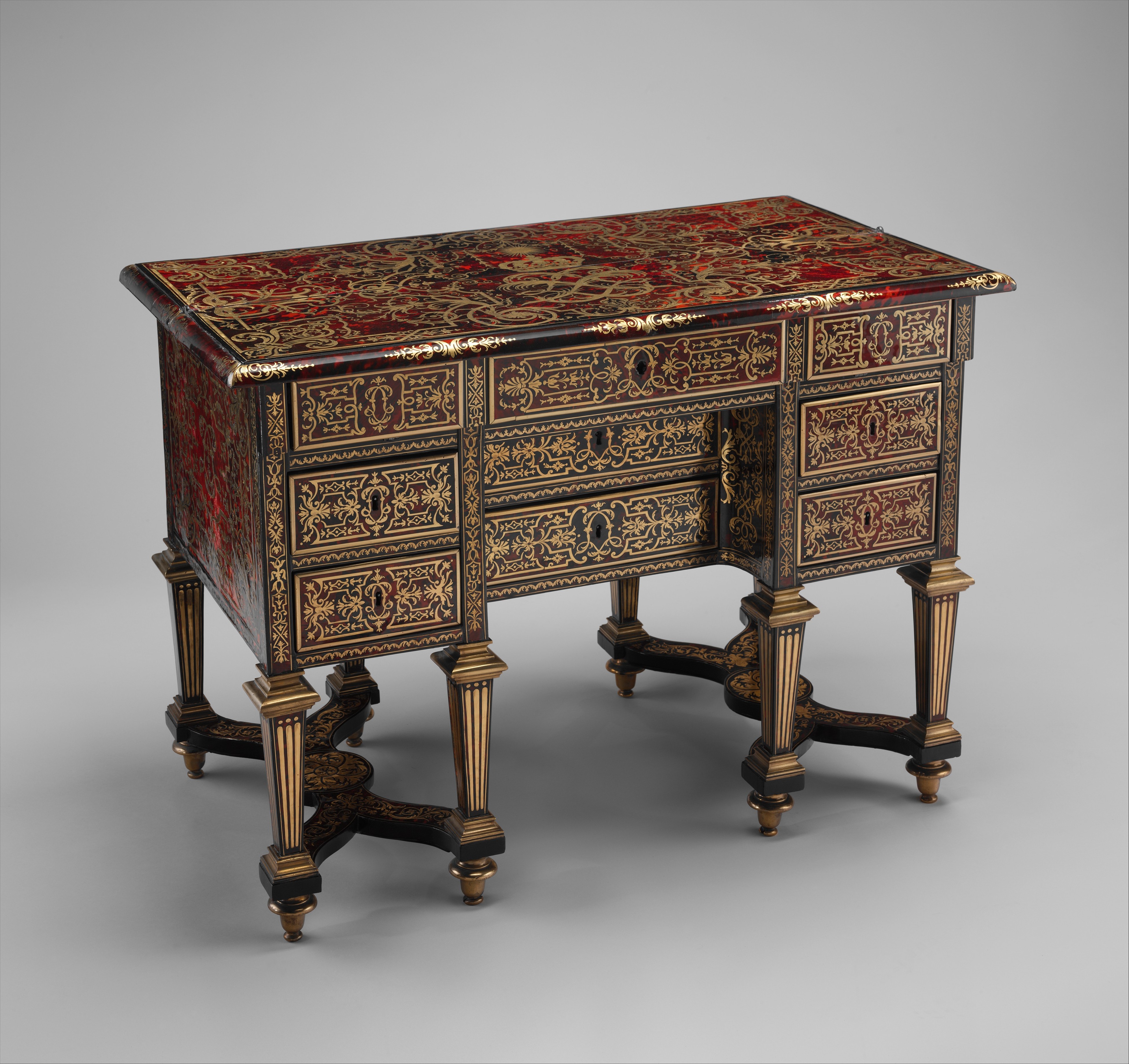 The desk and its pair were supplied in 1685 for use by Louis XIV in his study, or petit cabinet, in the north wing of the chateau de Versailles.
The form is called a bureau brisé, literally a "broken desk," because the hinged front half of the flat top can be folded back, or "broken," to reveal a narrow writing surface.
Portrait of a Woman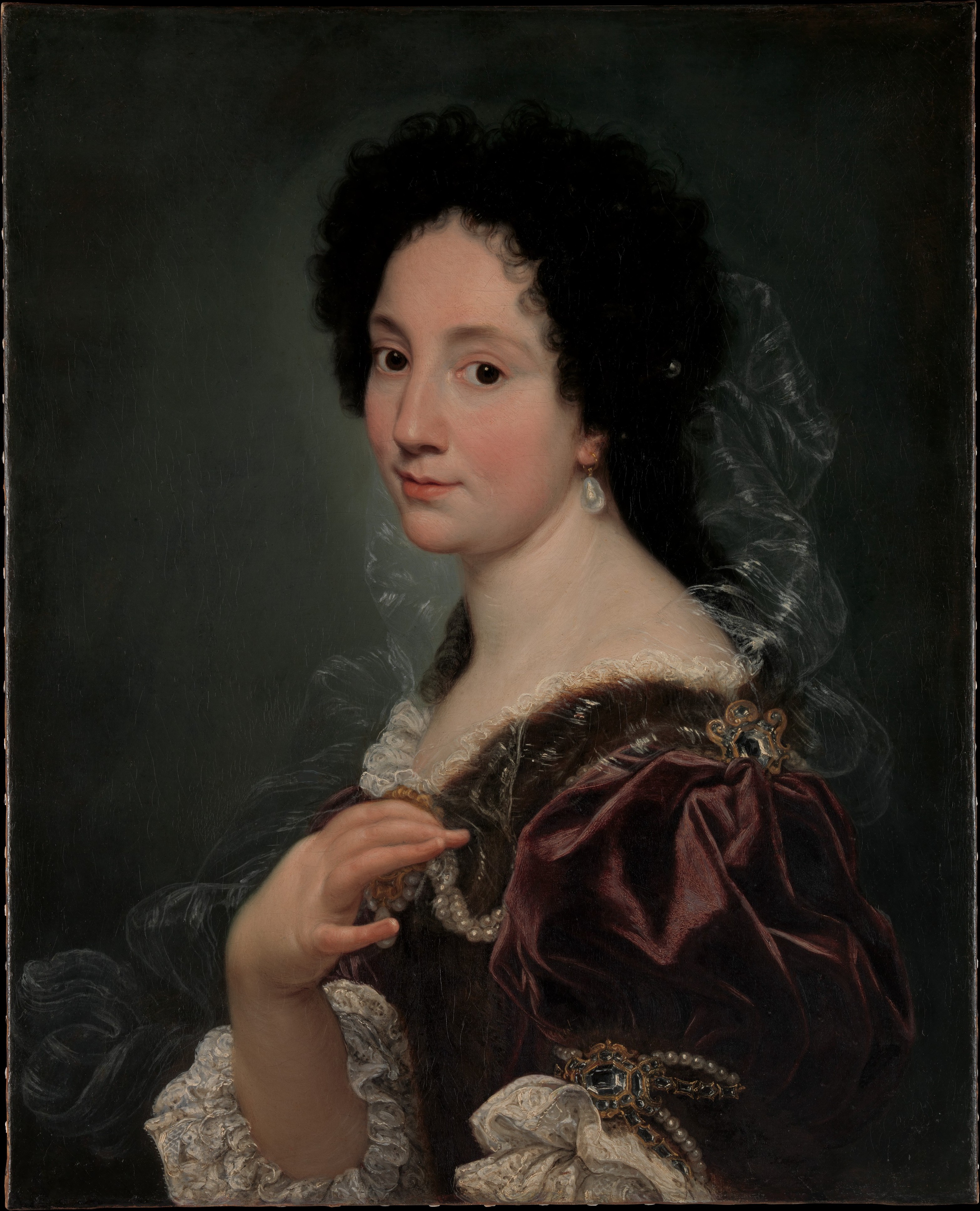 An early biography of Gaulli suggests that he adopted from the great baroque sculptor Bernini a procedure of encouraging his sitters not to remain motionless, but to move about naturally, speaking and carrying on their affairs, since only in this way could he produce a true likeness.
This unknown woman's formal silk dress, covered in jewels and fur, conveys her social stature, but by toying playfully with her pearls and facing us sidelong, Gaulli conveys an intimate immediacy.
Best known today for painting vast, illusionistic ceilings - including for the Roman Jesuit church of Il Gesù, which occupied him throughout the 1660s and 1670s - Gaulli rose to fame through his portraits.
The Huis ten Bosch at The Hague and Its Formal Garden (View from the East)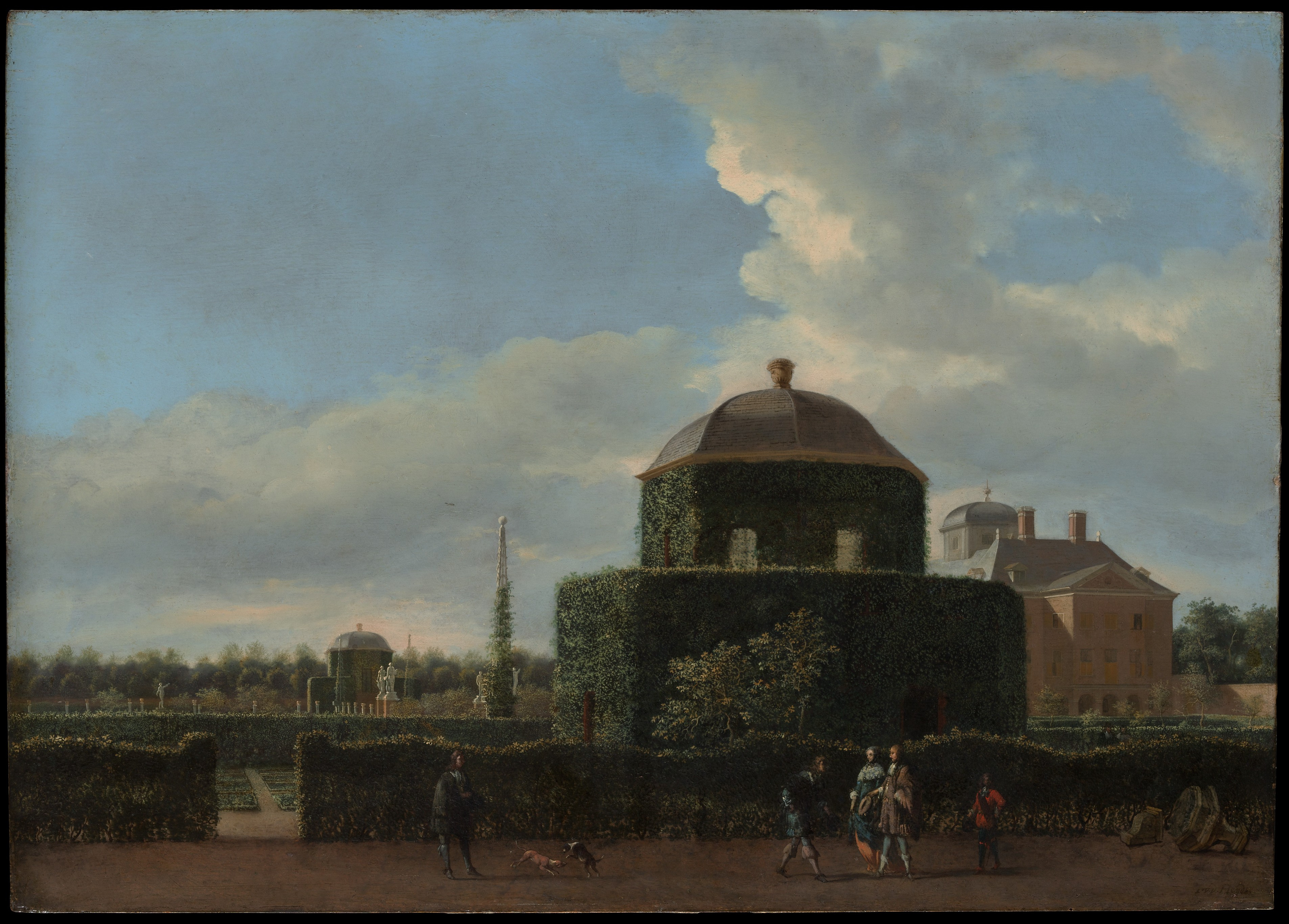 Both an artist and an inventor, Van der Heyden specialized in precise and luminous cityscapes and views of country houses.
These two jewel-like paintings depict Huis ten Bosch (House in the Woods), the country home of the widowed Princess of Orange and still a residence of the Dutch royal family today.
Van der Heyden shows the house amid its formal garden of hedgerows, pavilions, and obelisks, peopled by laboring gardeners and strolling aristocrats.
Vase with poems in a panoramic landscape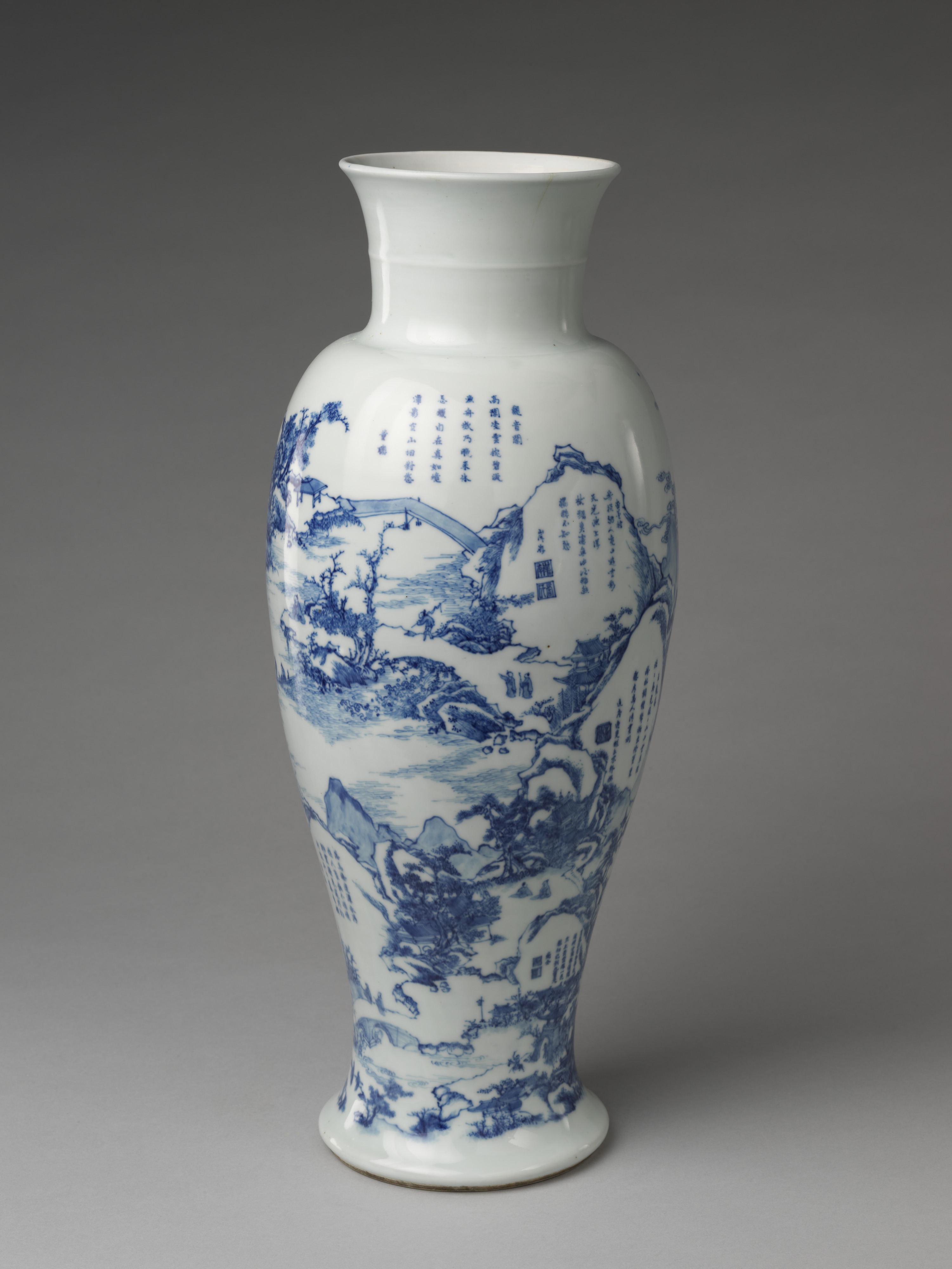 This vase is a unique memento of a literary gathering at the ceramic production center Jingdezhen, Jiangxi Province, in the 1690s.
Its surface is richly decorated with figure groups and local scenic sites, all rendered with precision and sensitivity.
Most remarkable are the transcriptions of an essay and ten poems that grace the sky and the rock faces.
Collectively they relate a true story of strangers becoming friends across traditional class boundaries.
A visiting official named Shang Cancun, known for his poems on local scenery, met two local scholars who presented their own poems on the subject, and friendship was born.
In their company was a master potter also adept at poetry and painting.
He painted the vase, including the transcriptions of poems composed on the occasion (one by him), thereby transforming a private exchange into a lasting artwork.
Interior with a Young Couple
De Hooch was particularly skilled at interior scenes that capture the fall of light into rooms constructed from elaborately interlocking rectangular forms.
These spaces provide the backdrop for a glimpse into the private lives of prosperous families.
Here we see a young couple sharing an intimate moment in their bedroom; the woman gazes into a mirror on the wall, while the man plays with their dog.
Watch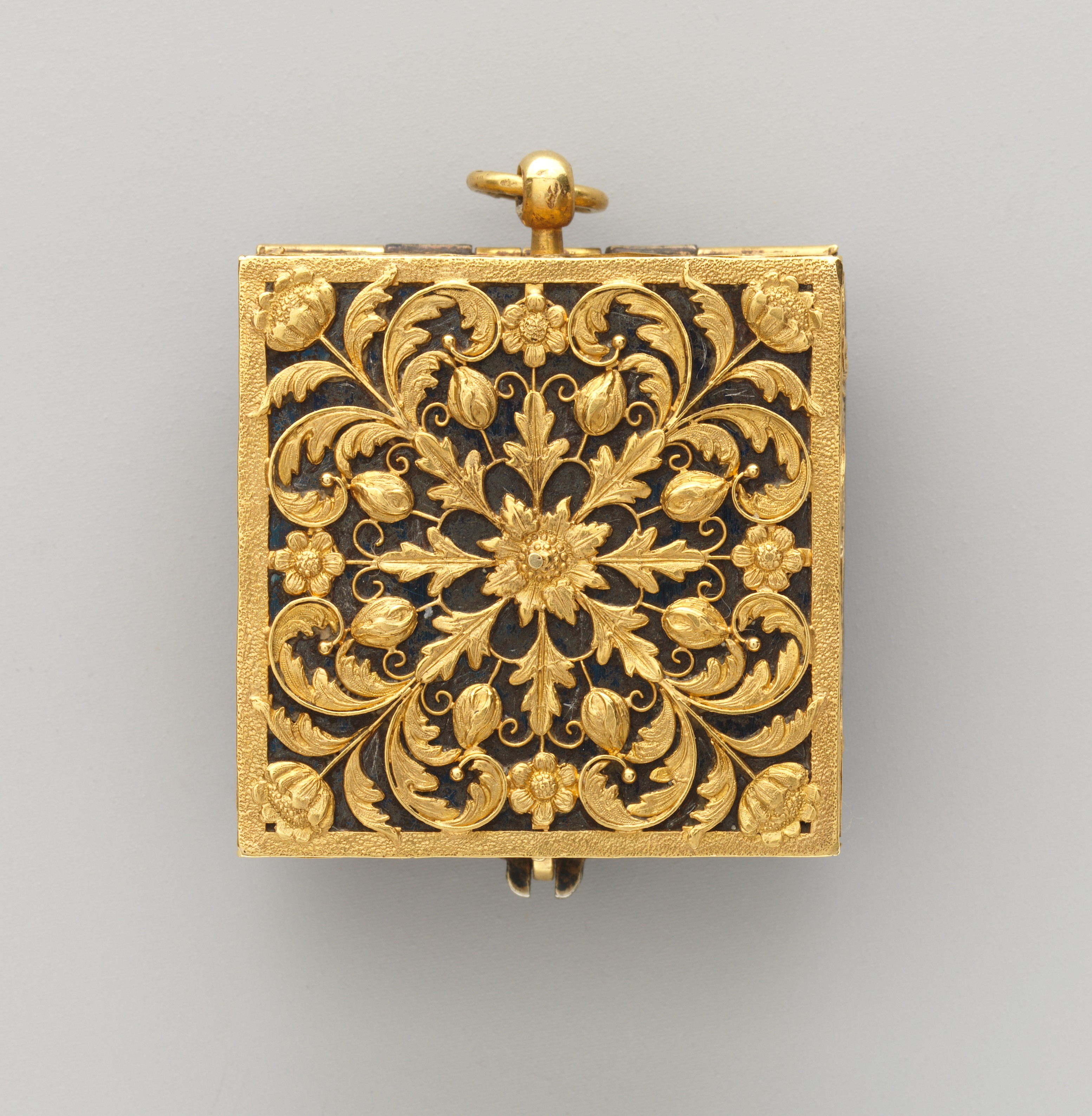 Almost nothing is known about the watchmaker except that he made at least three of these unusual square-plated watch movements.
The watchmaker Balthazar Martinot, working in Paris between about 1661 and 1697, also made square-plated movements, two of them in cases almost identical to this one, that have been attributed to the Paris goldsmith Isaac Bergeron.
Bergeron is recorded makingwatchcases in 1671, but the Museum's watch is earlier by perhaps as much as a decade or more.
Futuh al-Haramayn (Description of the Holy Cities)