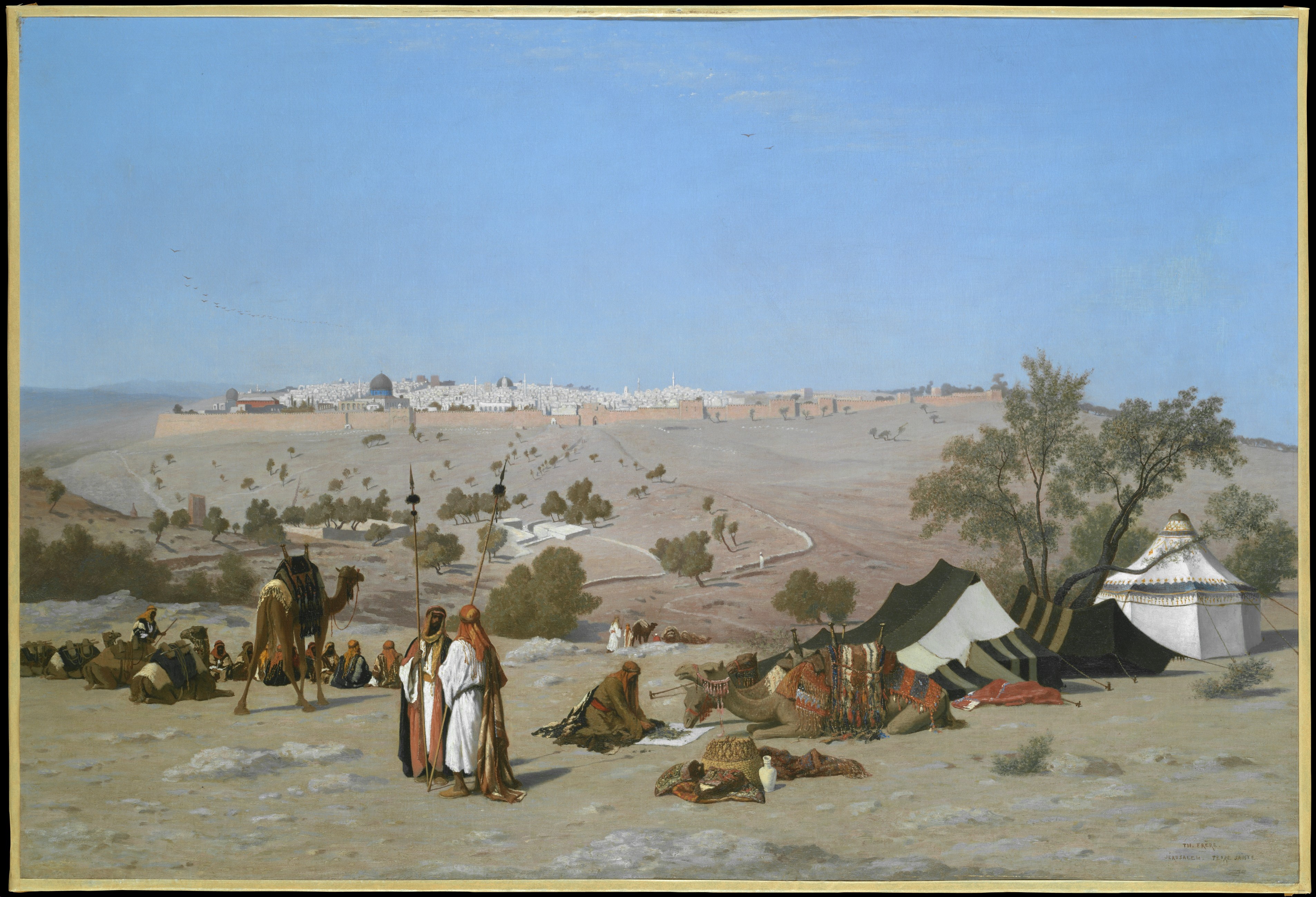 This panoramic view was commissioned from Frère by the New York collector Catharine Lorillard Wolfe by 1880, when it was first described as being in her possession.
Mirror of National Costumes of All Nations (Bankoku ishō kagami)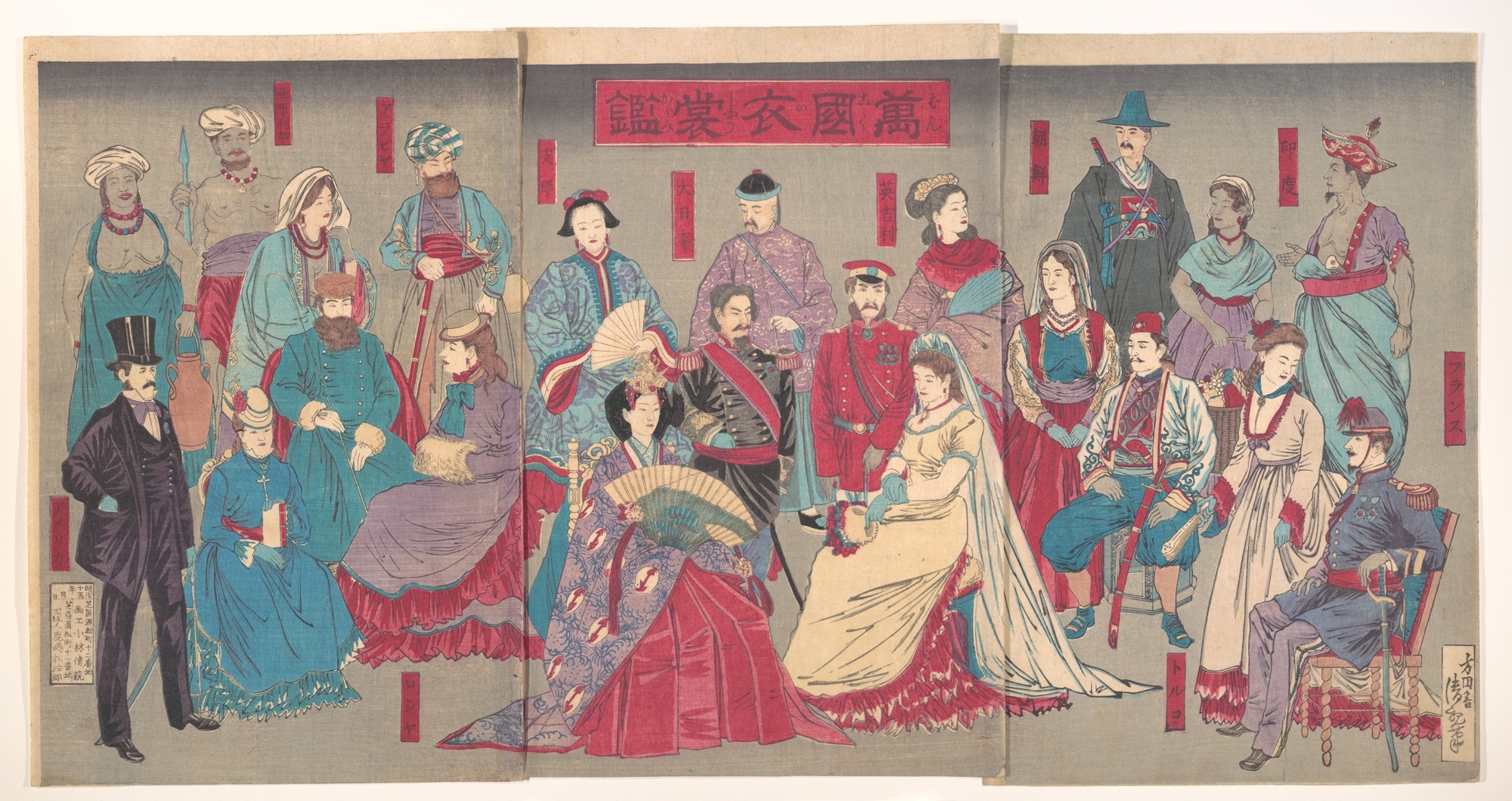 These prints show the Japanese imperial couple surrounded by people in national costumes from around the world, some of which are identified in the red cartouches (from right to left):France, India, Korea, Britain, Japan (Dai Nippon), China, "Arabia," Africa, America, and Russia.
In keeping with the effort to be viewed as a modern leader, the emperor sports a mustache and beard and is dressed in a black field officer's uniform.
The empress, on the other hand, wears traditional court garments and holds a large painted fan
View of the Seacoast near Wargemont in Normandy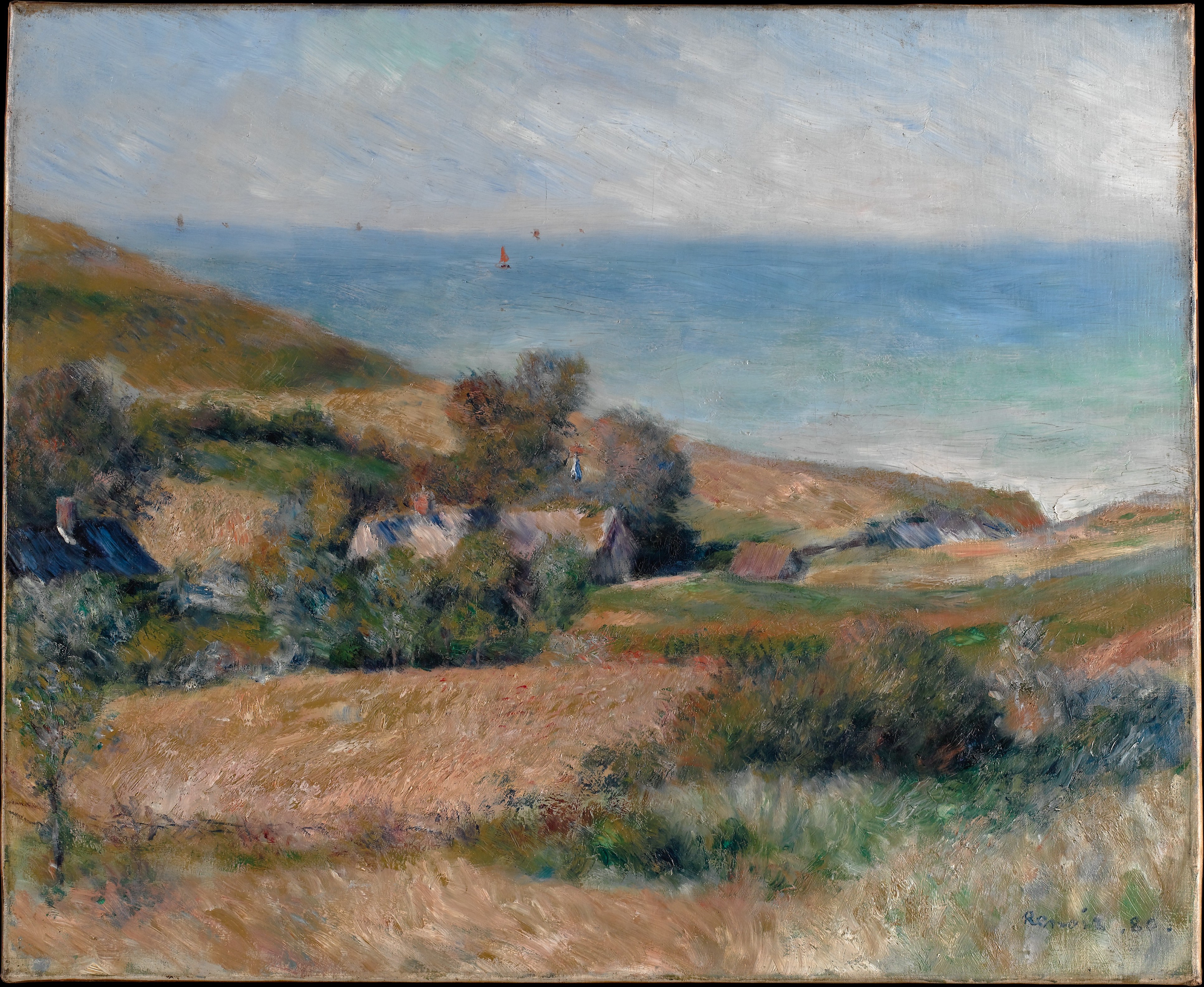 Renoir was captivated by the seaside views near the country house of his patron Paul Berard at Wargemont, in northern France.
He painted this scene out-of-doors, working quickly to capture the landscape's salient features before the lighting conditions changed.
This area of the Normandy coast, notable for its steep cliffs and weather-swept panoramas, also attracted Monet during the early 1880s.