From 1883 To 1889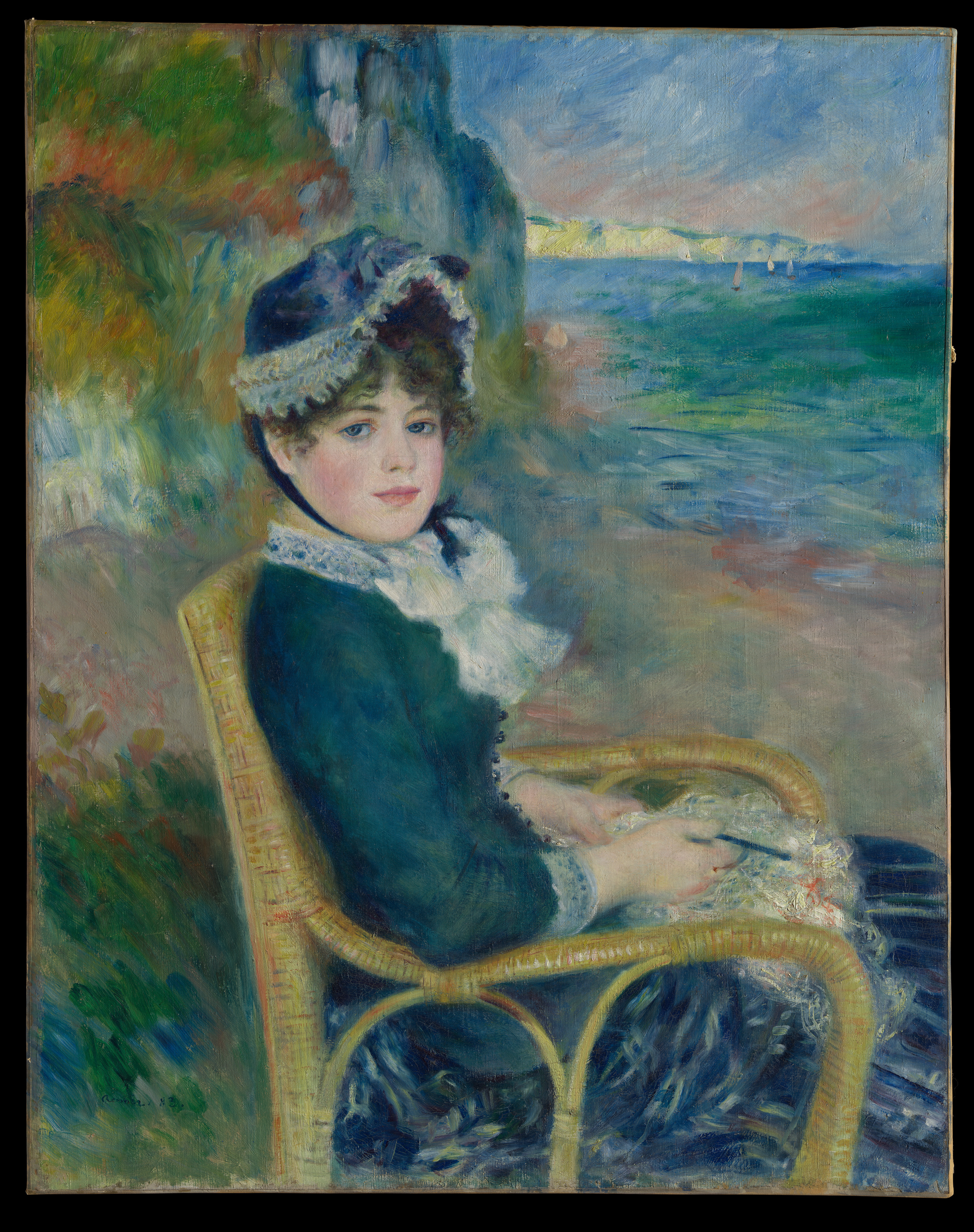 In the 19th century, art history became increasingly formalized, with artists and historians alike searching for ways to define and categorize artworks and styles. This period saw the rise of art movements such as Impressionism, Post-Impressionism, and Cubism, which would change the course of art history forever.
By the Seashore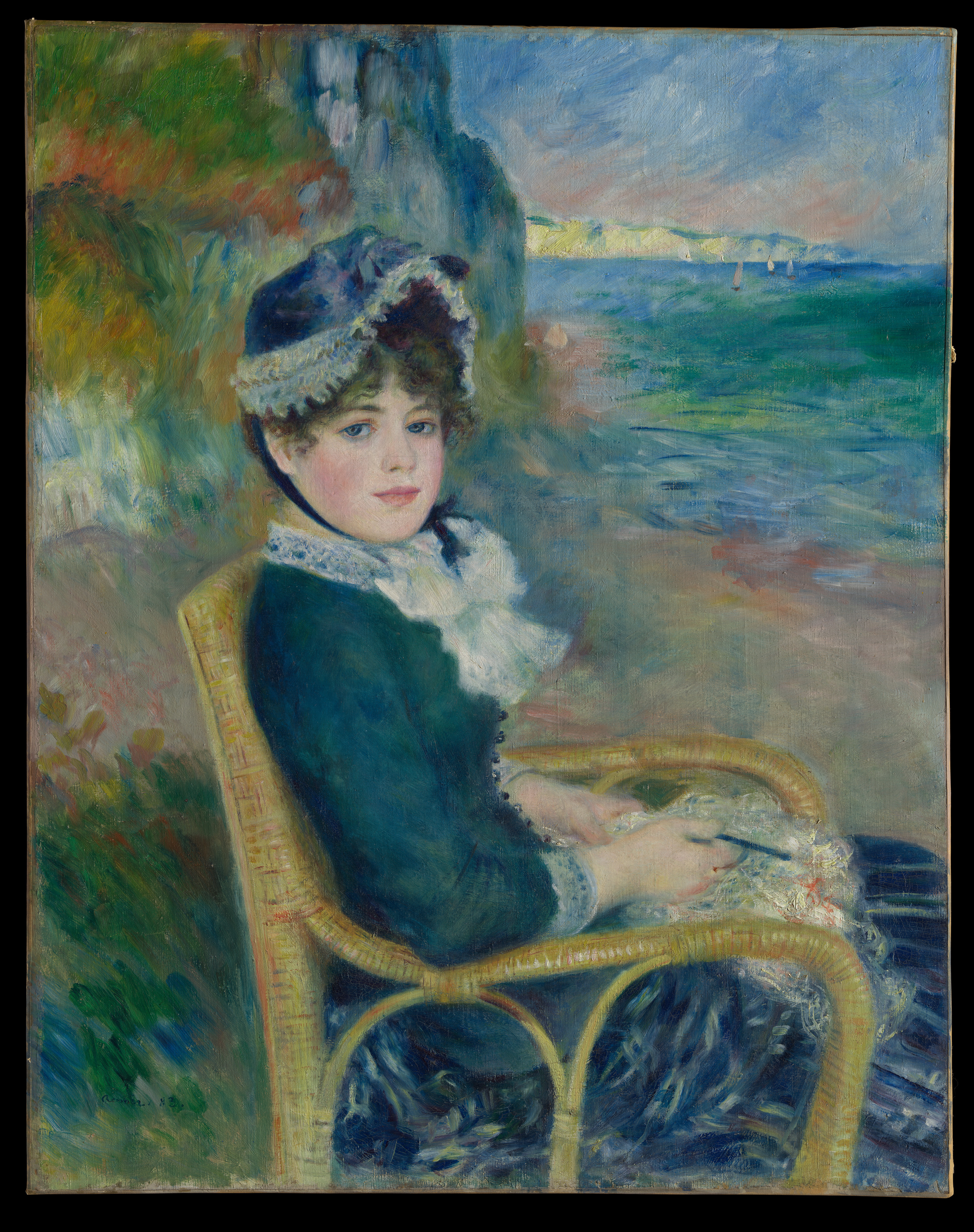 Renoir likely painted this work in his studio, posing his model in a wicker chair and relying on studies he had made on the Normandy coast to furnish the beach scene behind her.
Stylistically, it reflects the impact of Renoir's trip to Italy in 1881 - 82, which inspired him to unite the "grandeur and simplicity" he admired in Renaissance art with the luminosity of Impressionism.
His new approach, which he called his "dry" manner, is evident in the sitter's face, with its carefully drawn features and smooth handling of paint.
Circus Sideshow (Parade de cirque)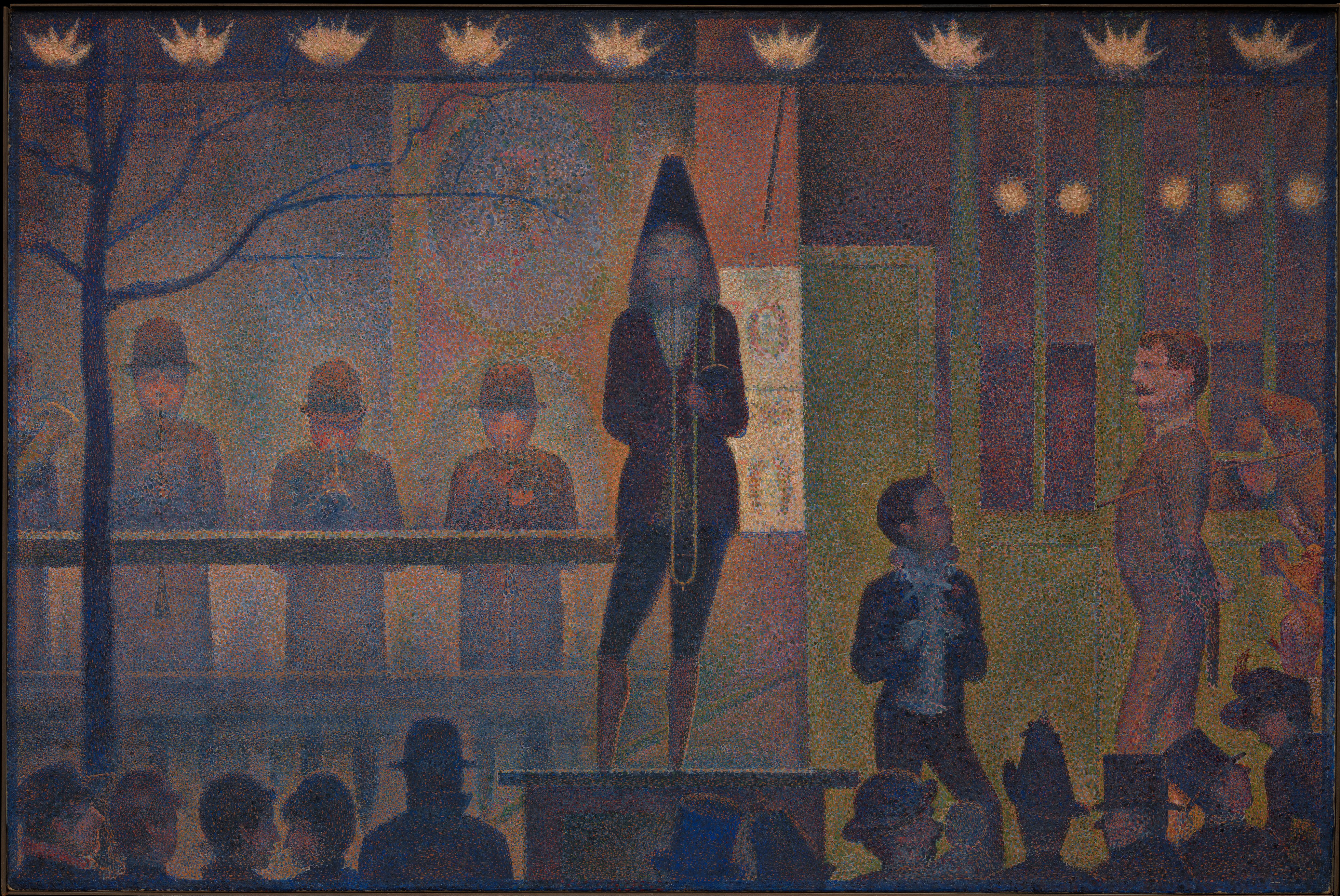 In 1888, Seurat demonstrated the versatility of his technique by exhibiting Circus Sideshow, a nighttime outdoor scene in artificial light, and Models, an indoor, daylight scene.
This is Seurat's first nocturnal painting and the first to depict popular entertainment.
It represents the parade, or sideshow, of the Circus Corvi at the annual Gingerbread Fair, held in eastern Paris around the place de la Nation, in spring 1887.
Trees and Houses Near the Jas de Bouffan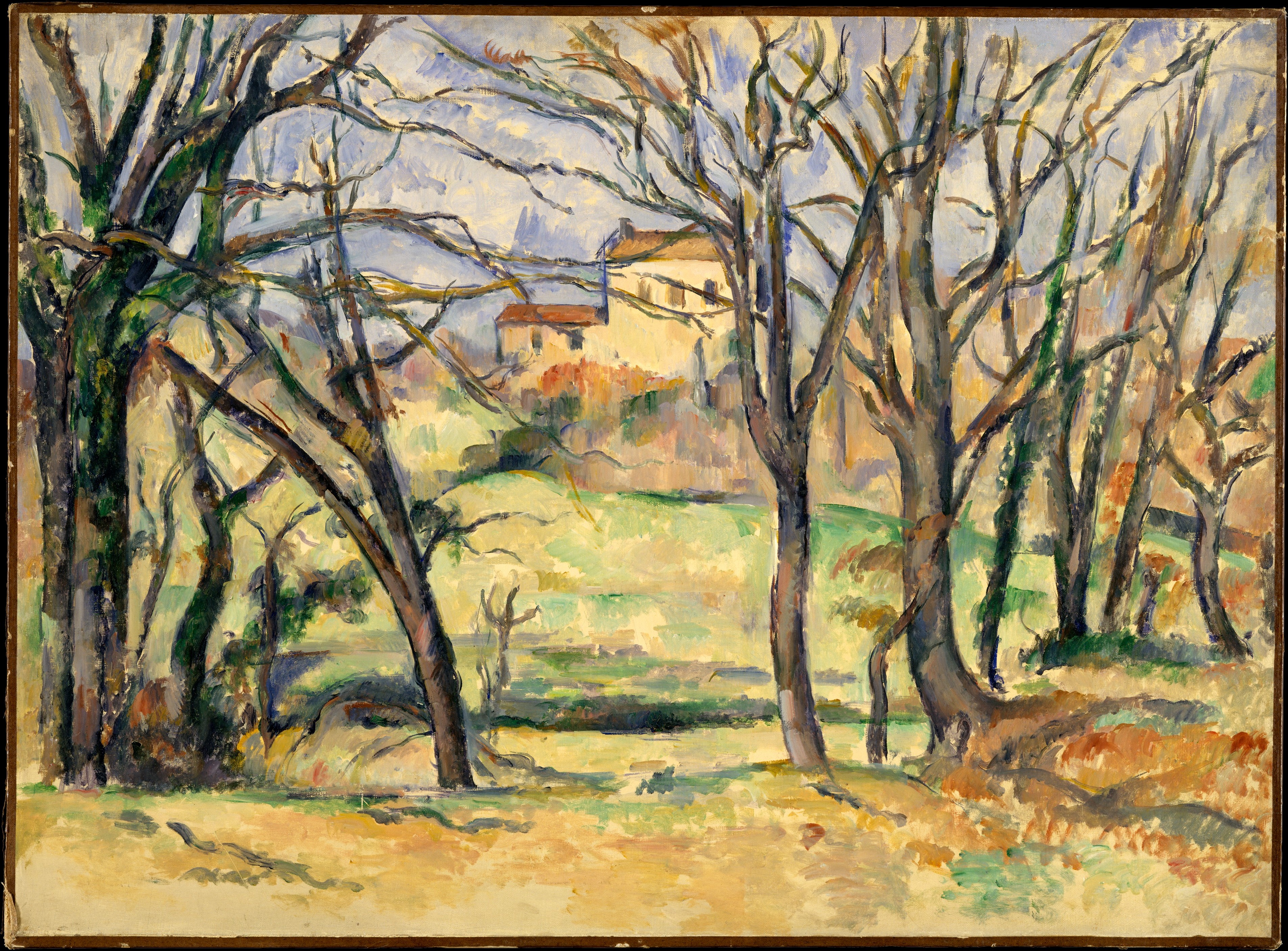 Paul Cezanne is rightly remembered for his important contribution to the rise of Modernism in the twentieth century.
His paintings introduced a novel visual language of form, perspective, and structure, challenging age-old conventions in the formal arrangement of a picture.
"Trees and Houses near the Jas de Bouffan" was painted "sur le motif," directly from nature, its view taken south of the Jas de Bouffan, the Cezanne family residence near Aix-en-Provence.
Cezanne treats his subject with great economy:his brush marks are lean and articulated, his palette of yellows and greens is relatively simple, and areas of the canvas are unbrushed, exposing ground in patches that read as color.
All his life, Cezanne played with spatial relationships in nature, whether working from life or from memory.
Here the bare, attenuated trees appear as a frieze against the zones of recessive color, applied as though watercolor, not oil, were the medium.
Gray Weather, Grande Jatte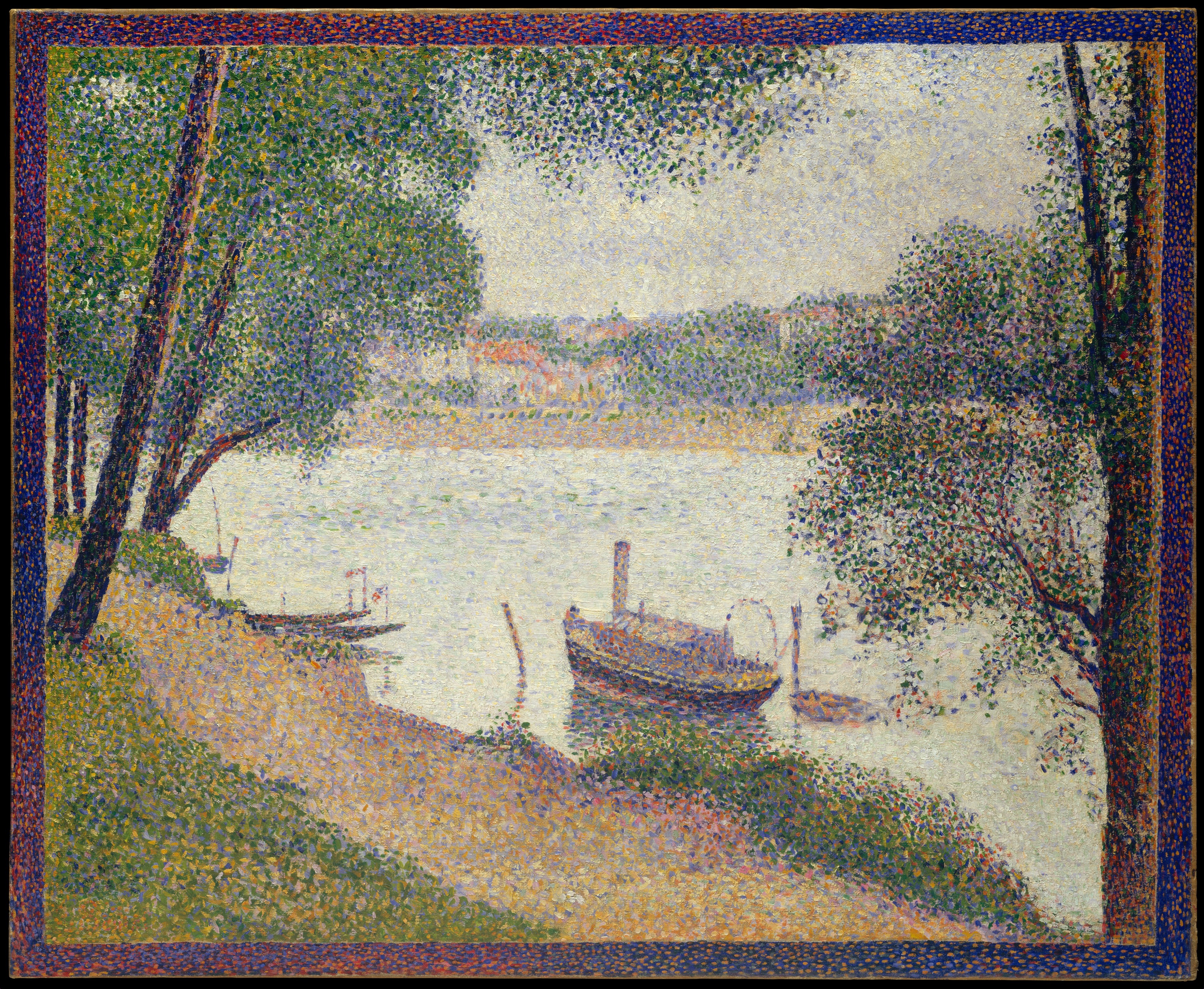 This view extends from the island of La Grande Jatte, framed by trees, to the red-roofed houses of the Paris suburb of either Asnières or Courbevoie across the Seine.
Seurat had earlier celebrated this stretch of the river with his ambitious compositions Bathers at Asnières (1883 - 84, National Gallery, London) and A Sunday on La Grande Jatte (1884 - 86, Art Institute of Chicago).
Here he sought "to transcribe most exactly the vivid outdoor clarity [of nature] in all its nuances" using a technique known as Divisionism (also called Pointillism).
The Brook in the Woods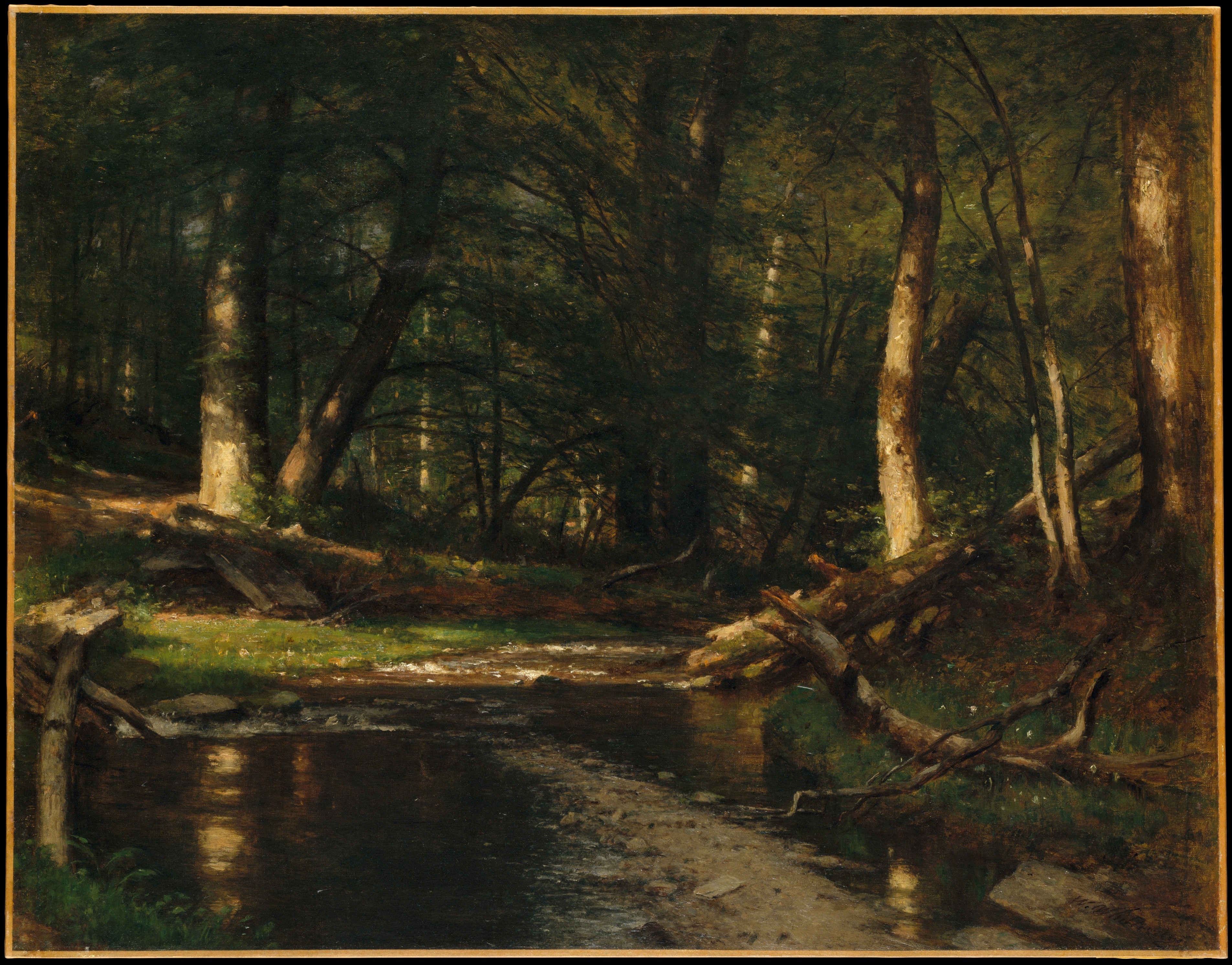 Whittredge, as a colleague of the second-generation Hudson River School artists John Frederick Kensett and Sanford R. Gifford, specialized in views of the Catskill Mountains, New England, and the American West.
His later works, however, demonstrate his growing interest in the poetic landscapes of the French Barbizon painters as well as the evocative canvases of George Inness, who worked in Montclair, New Jersey, not far from the home Whittredge occupied in Summit from 1880 until his death in 1910.
"The Brook in the Woods" is a fine example of his Barbizon-inspired mode.
Albert (René) Grenier (1858–1925)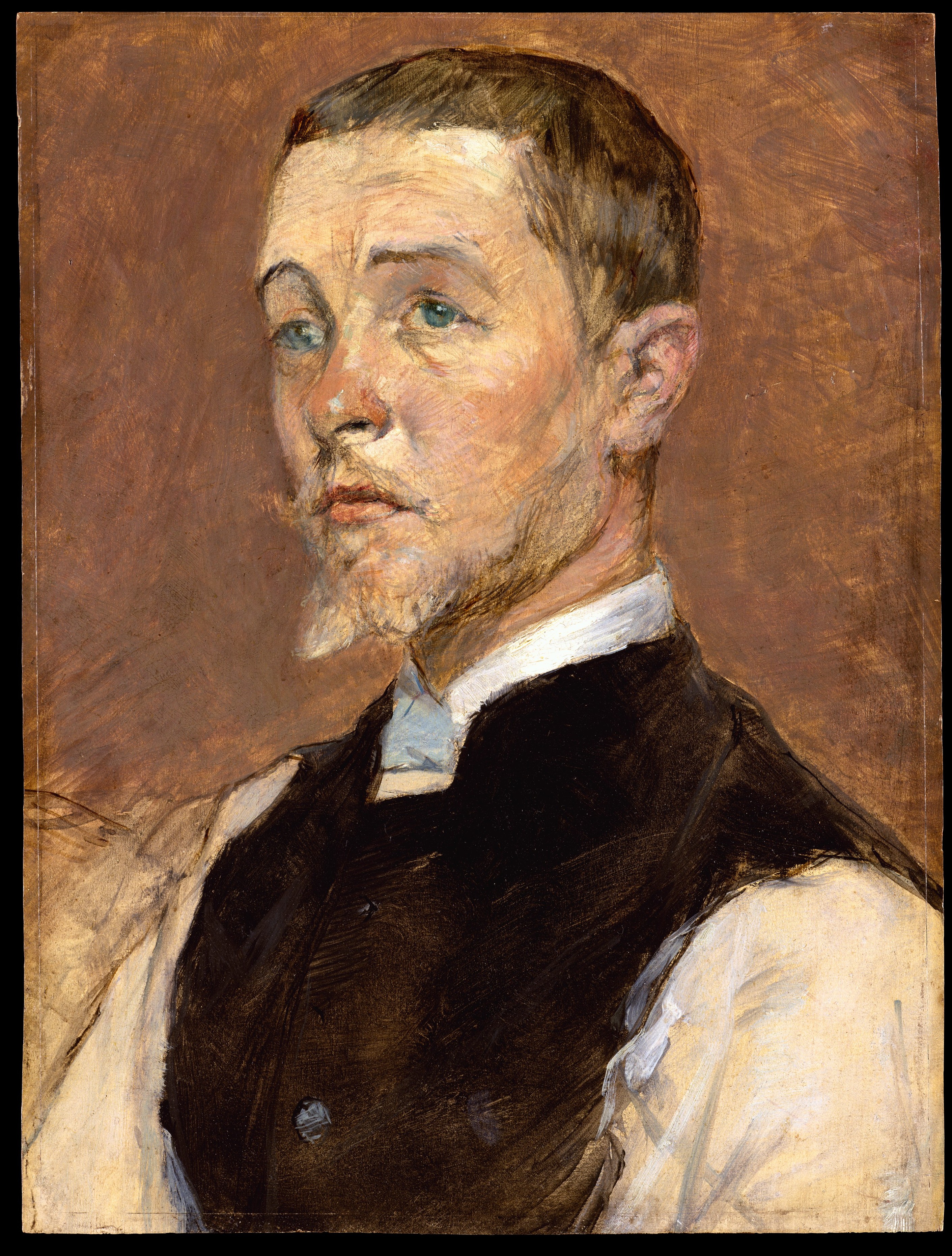 The painting is an oil on canvas.
It was painted in Lautrec's Montmartre studio in the rue Caulaincourt in 1887.
Lautrec used thin, watercolor-like washes of pigment, laid over a fine pencil underdrawing, to produce a sensitive character study of his comrade.
Peasant Woman Cooking by a Fireplace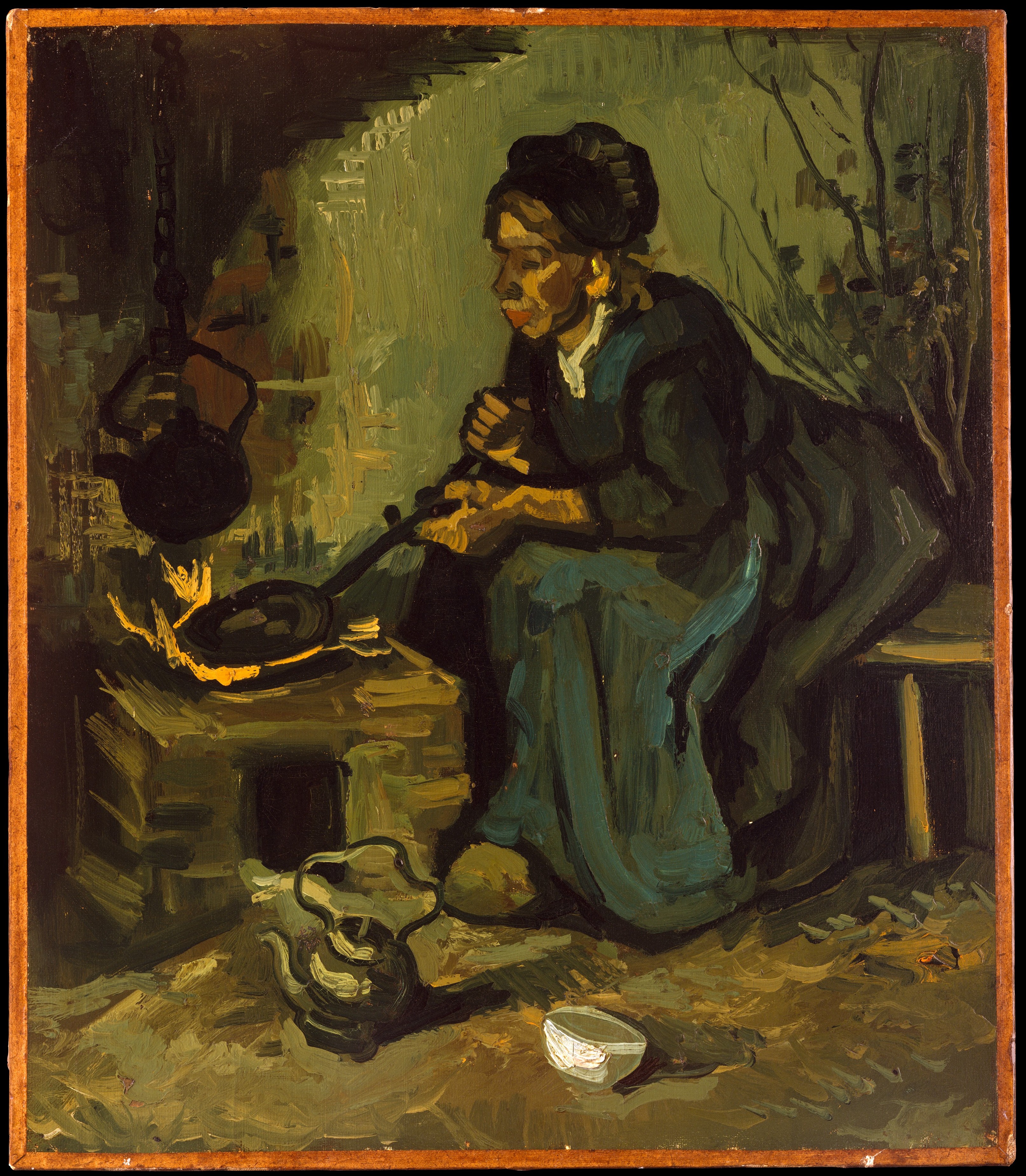 Van Gogh made this work in Nuenen in late spring 1885, just after completing The Potato Eaters.
The work was made in the same dark hues that reminded Van Gogh of "green soap" or "a really dusty potato, unpeeled of course."
Van Gogh was "convinced that in the long run it produces better results to paint [peasants] in their coarseness than to introduce conventional sweetness."
Sunrise on the Matterhorn