Portraits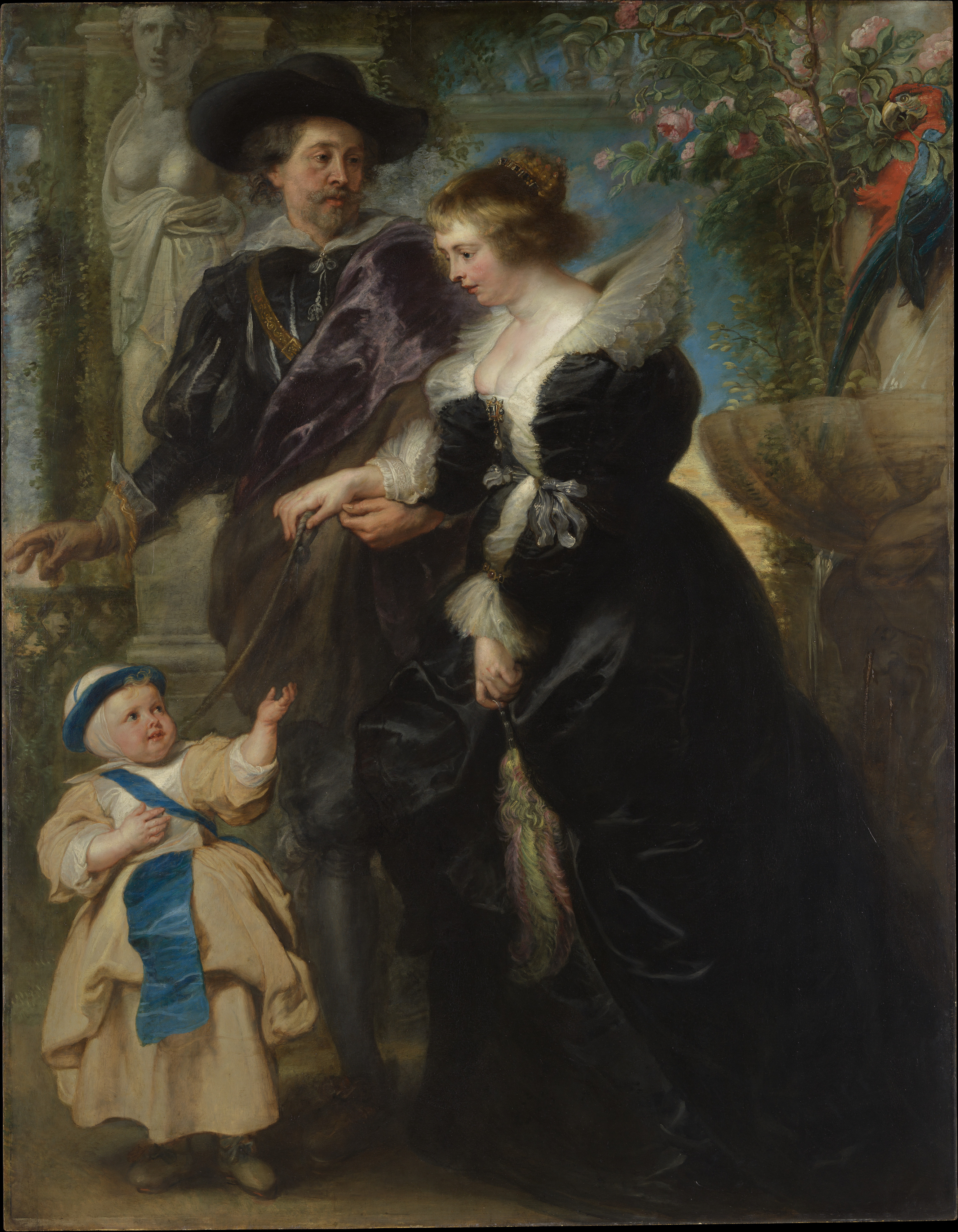 The Metropolitan Museum has a wide variety of portraits, from those depicting real individuals to those representing anonymous or fictional characters. These portraits offer a glimpse into how different cultures have depicted the human face throughout history. Many of the portraits in the museum date back to the medieval period, and provide insight into the art and culture of that time.
Rubens, Helena Fourment (1614–1673), and Their Son Frans (1633–1678)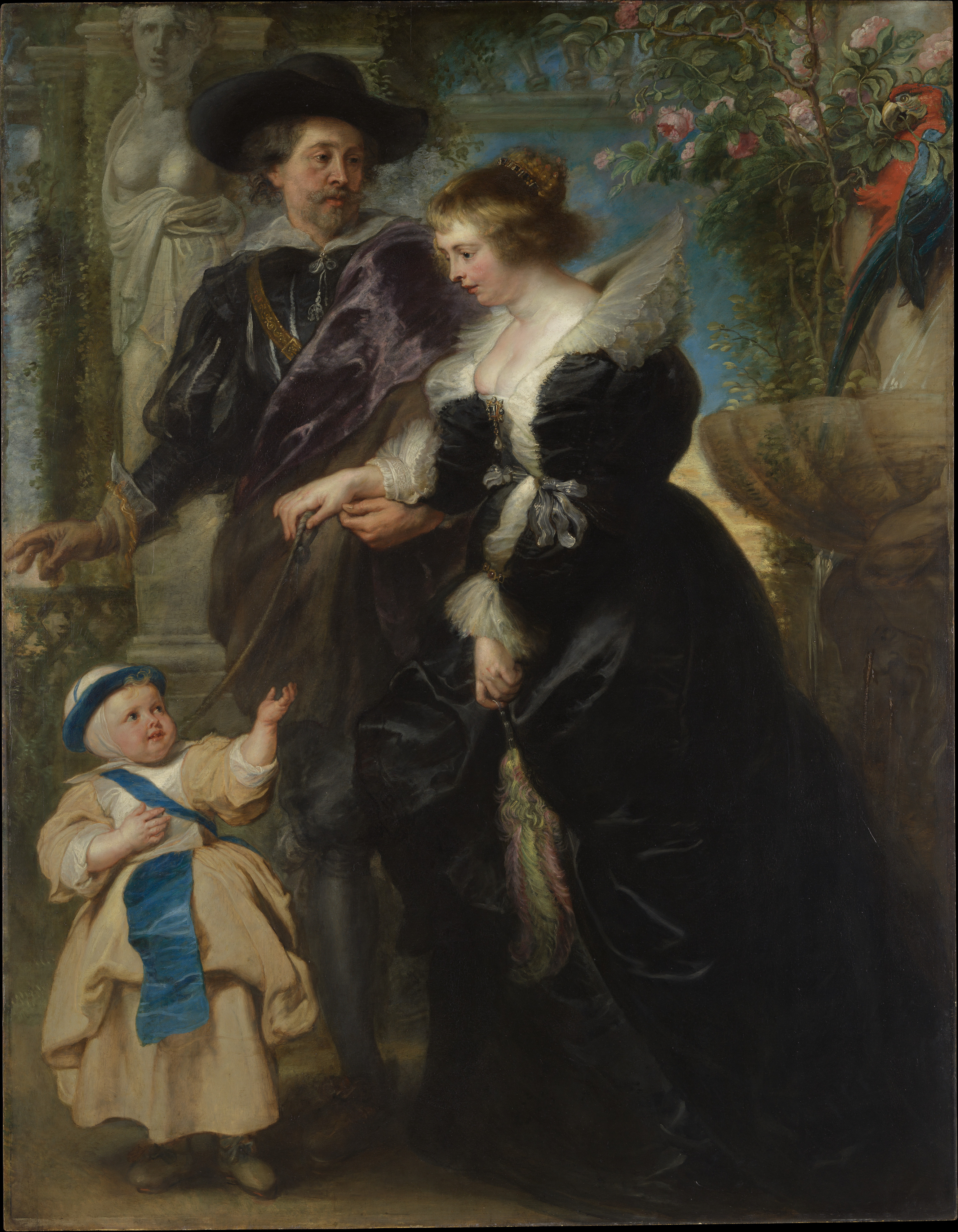 This painting is a portrait of the artist and his wife.
The artist's son is also in the painting.
Queen Henrietta Maria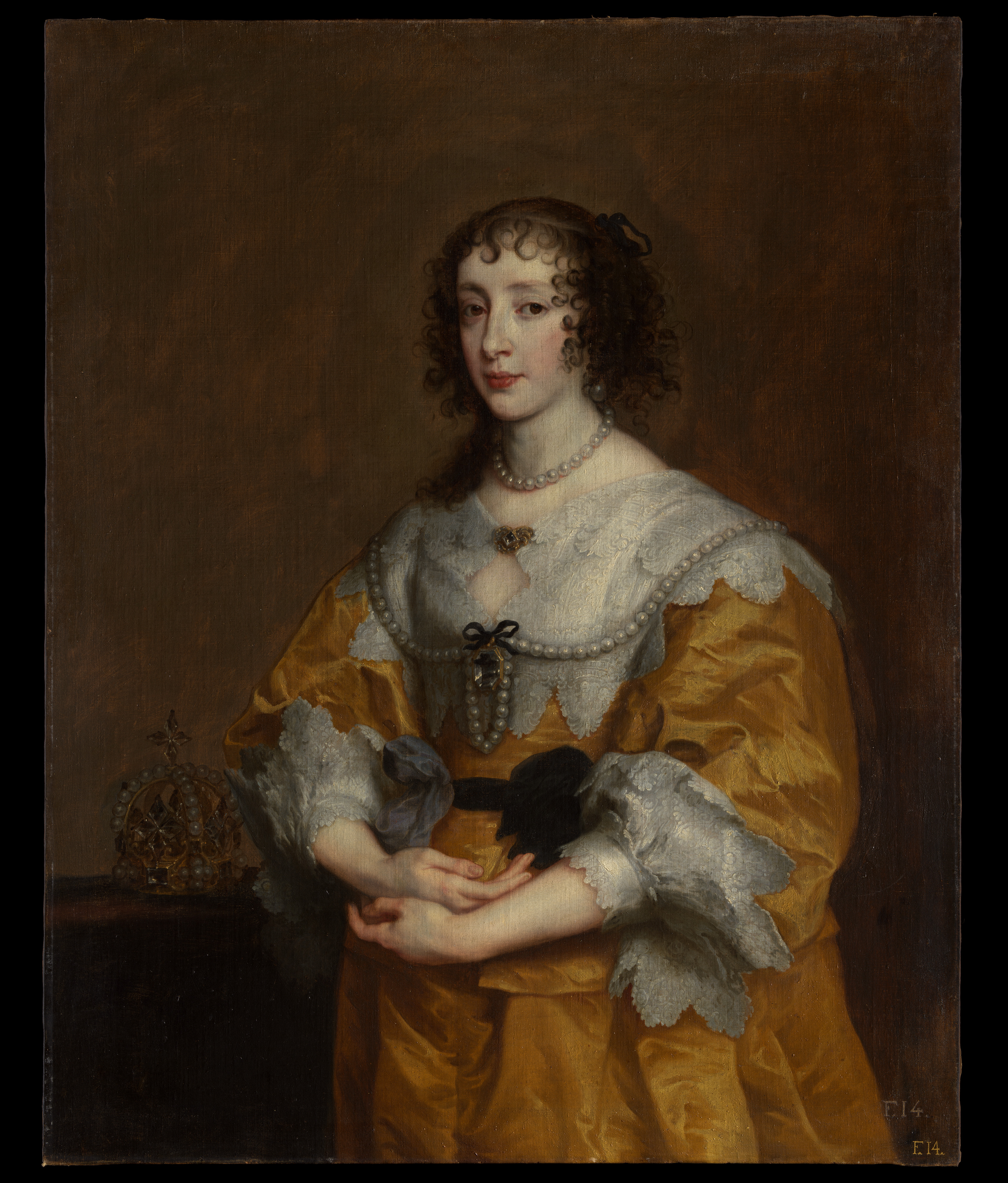 Henrietta Maria commissioned this painting as a gift for Cardinal Francesco Barberini.
The painting was destined for a leading patron of the arts in Baroque Rome.
Antoine Laurent Lavoisier (1743–1794) and Marie Anne Lavoisier (Marie Anne Pierrette Paulze, 1758–1836)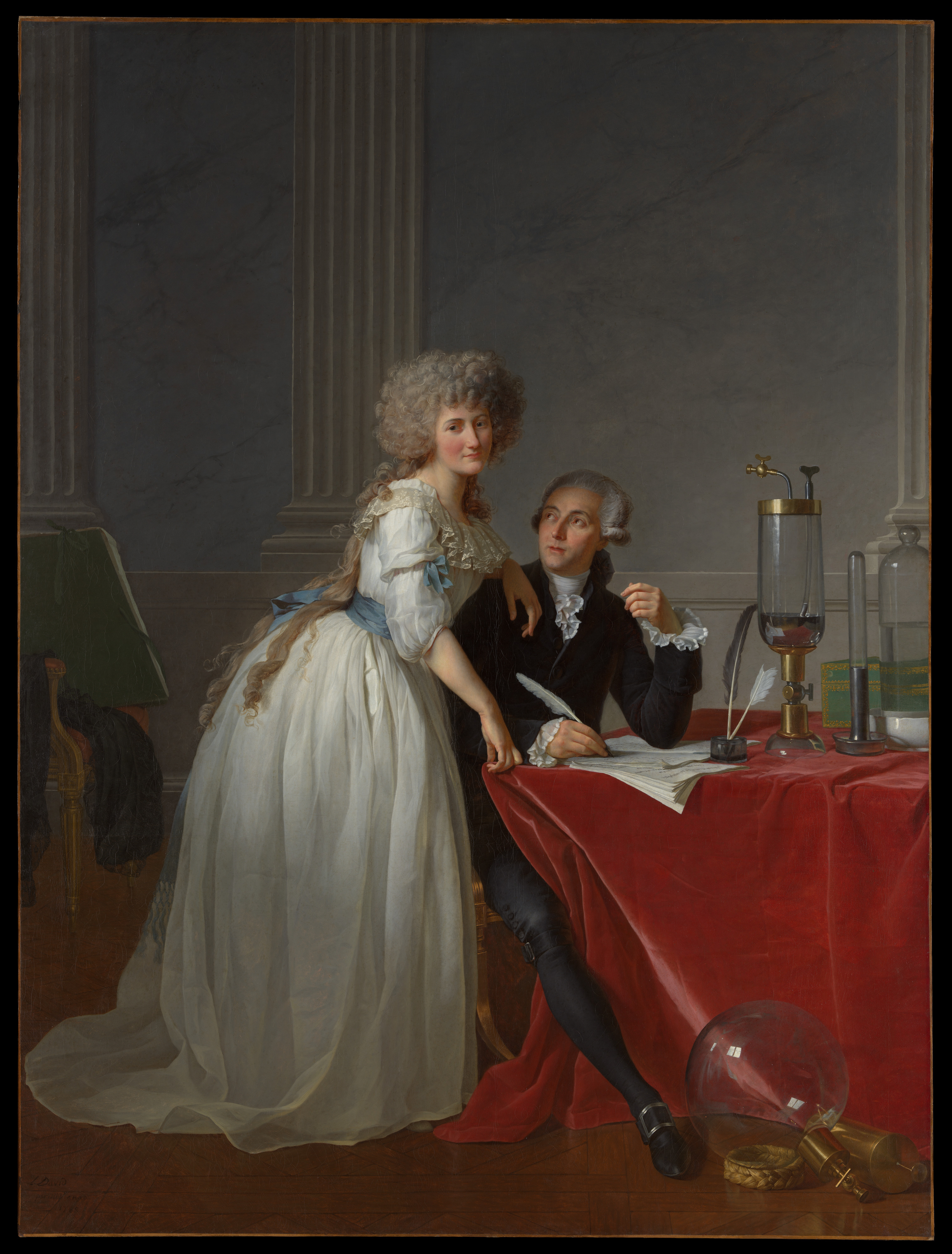 This painting was a landmark of European portraiture.
It asserted a modern, scientifically minded couple in fashionable but simple dress.
It was excluded from the Salon of 1789 for fears it would further ignite revolutionary zeal.
Technical analysis has revealed that a first iteration excluded the scientific instruments and would have been a far more conventional portrait of a wealthy, fashionable couple of the tax-collector class.
Lavoisier was a pioneering chemist credited with the discovery of oxygen and the chemical composition of water through experiments in which his wife actively collaborated.
However, he was also involved in studies of gunpowder and a misunderstanding about his removal of this precious commodity from the Bastille in the summer of 1789 threw his alliances into question.
This mishap and his status as a tax collector (the more prosaic means by which he funded his scientific research) led him to be guillotined in 1794.
Cardinal Fernando Niño de Guevara (1541–1609)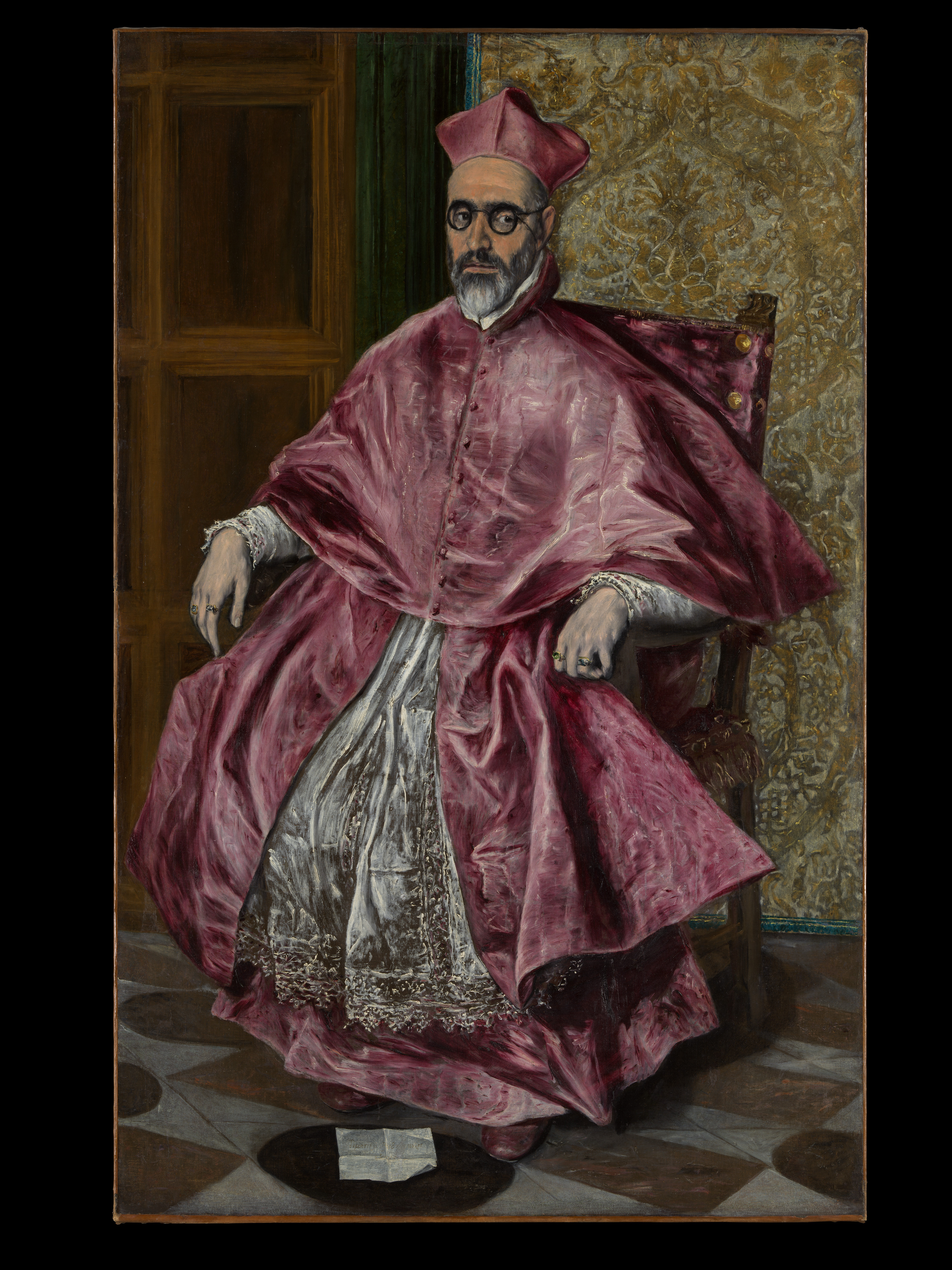 This intense portrait depicts Fernando Nino de Guevara (1541 - 1609), who in 1596 was named cardinal and is dressed as such here.
In 1599 he became Inquisitor General of Spain but resigned in 1602 to serve the rest of his life as Archbishop of Seville.
The painting probably dates from the spring of 1600 when the cardinal was in Toledo with Philip III and members of the Madrid court.
A Woman with a Dog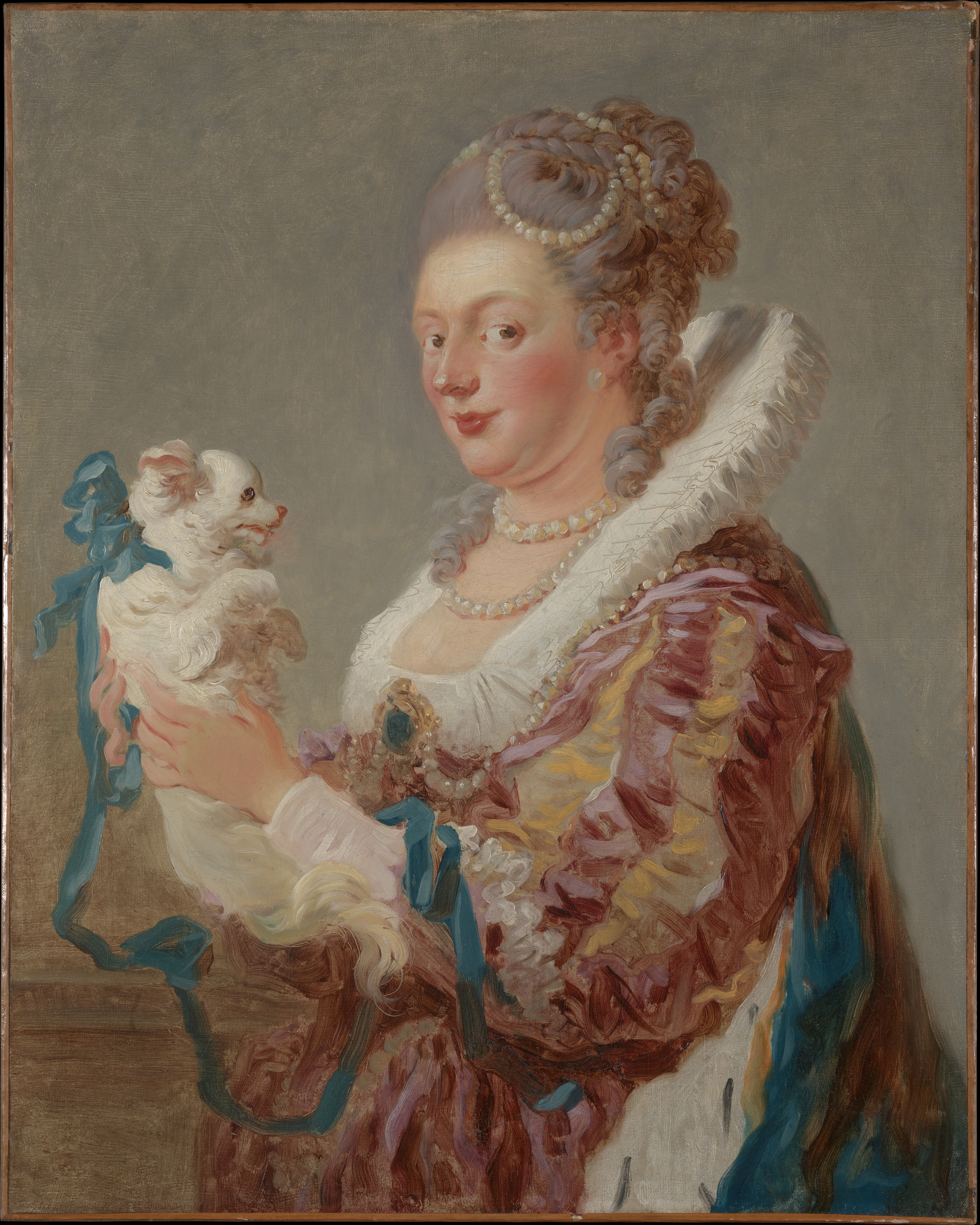 This painting belongs to a celebrated group of Fragonard's known as the fantasy figures.
The canvas is broadly brushed, with exceptional virtuosity, panache, and a sense of speed.
The model has recently been identified as the aristocratic salon hostess Marie Emilie Coignet de Courson (1716 - 1806).
Her costume recalls the court dress of Queen Marie de Medicis (1573 - 1642) in Rubens's famous series of paintings (Musee du Louvre, Paris) which Fragonard had occasion to study in
There is humor in the contrast between the sample proportions of the lady and the small size of her lapdog; the curl of his silky tail echoes her gray ringlets
Madame Cézanne (Hortense Fiquet, 1850–1922) in a Red Dress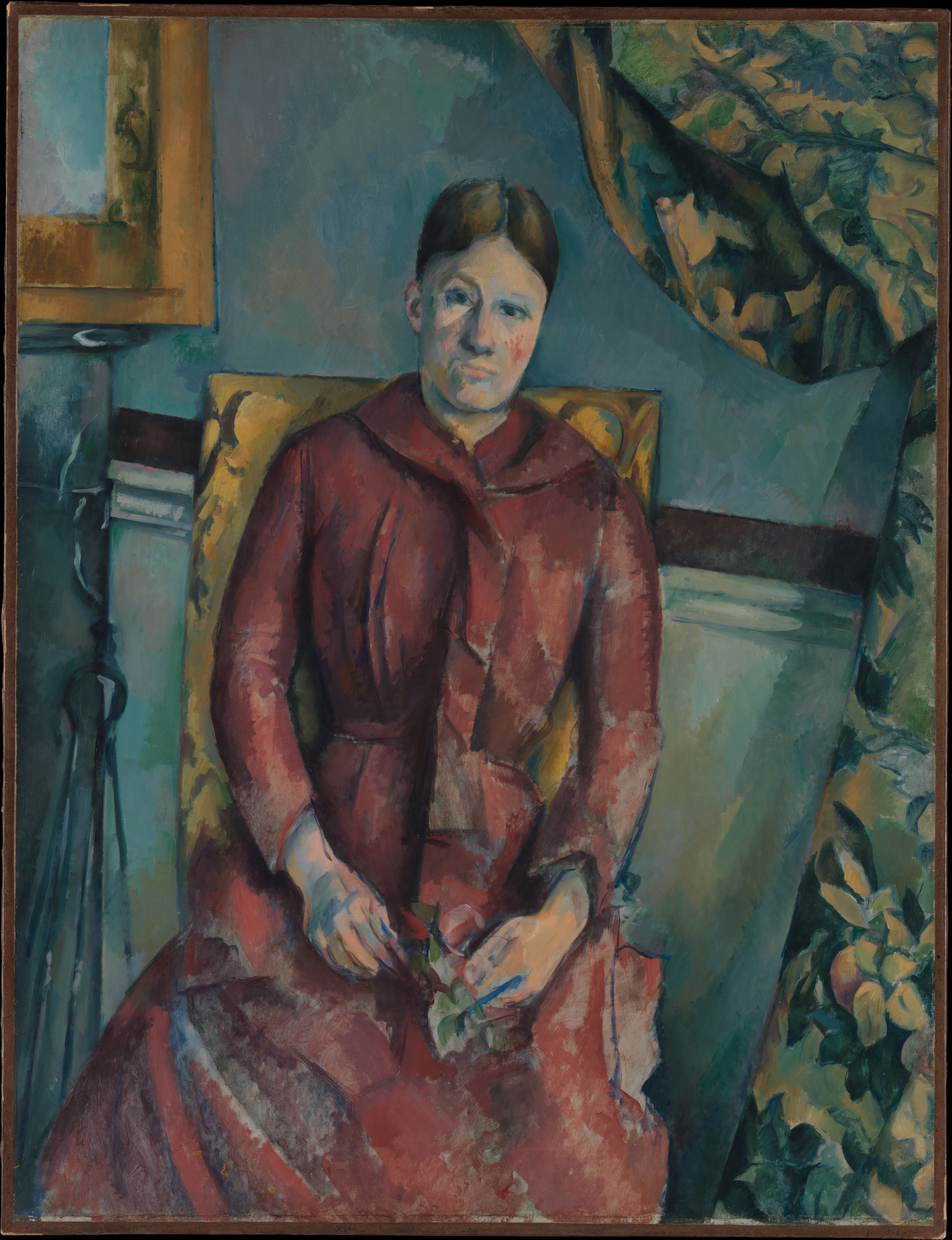 This is the only one of the four portraits of Madame Cezanne to show her in an elaborately furnished interior.
Seated in a high-backed yellow chair and wedged between well-placed props that seem to bend to her form and shift to her weight, Madame Cezanne is the lynchpin of a tilting, spatially complex composition.
Joseph-Antoine Moltedo (born 1775)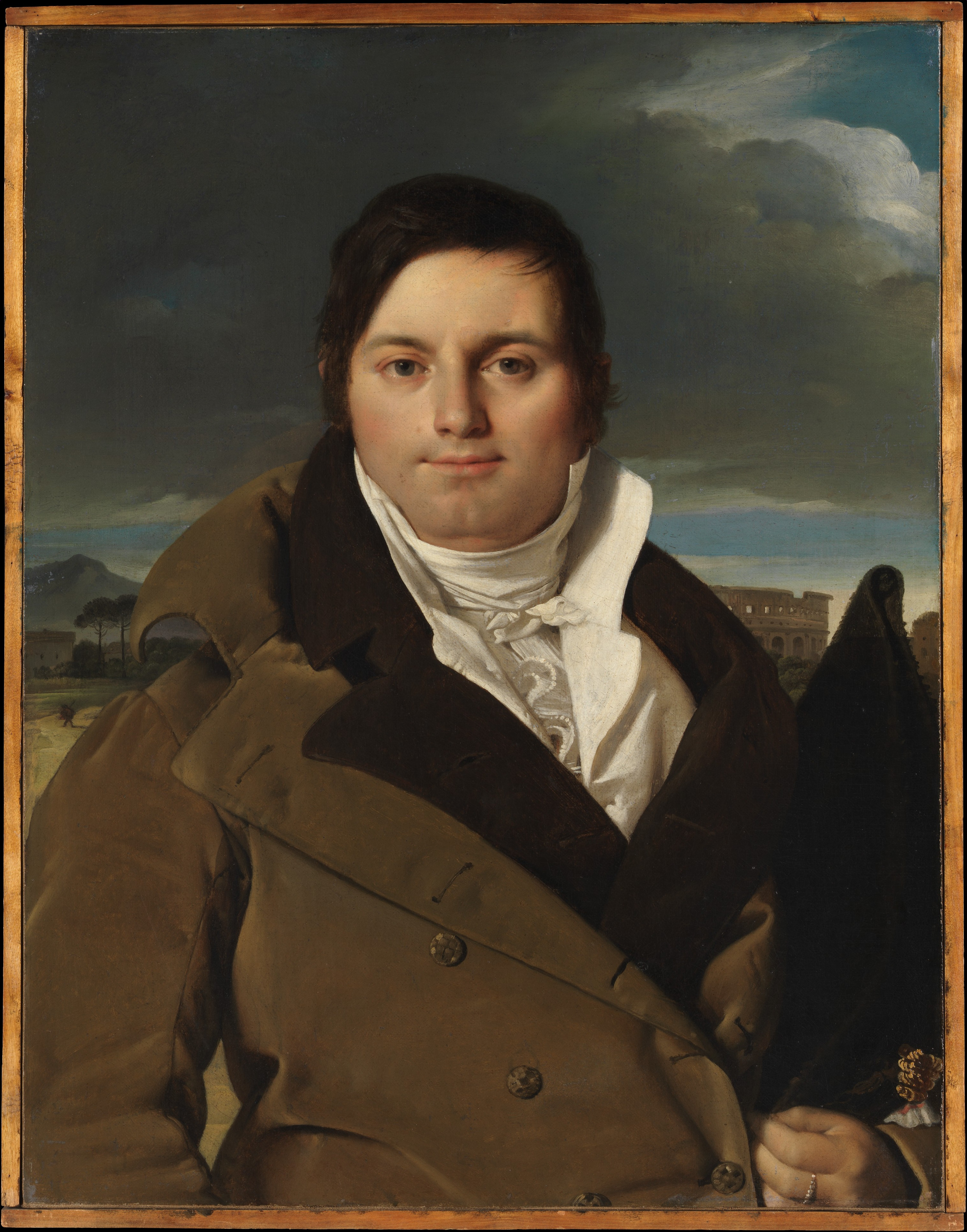 This painting is a portrait of Corsican by birth, Moltedo, who was an enterprising businessman and inventor, agent to the French clergy at the Vatican, and director of the Roman post office from 1803 until 1814.
The painting was painted during one of the most productive periods of Ingres's nascent career, and belongs to a series of commissions he received from French officials in Napoleonic Rome.
They are distinguished by the inclusion of Roman views as backdrops - in this case the Appian Way and the Colosseum - as well as by stormy gray skies, a Romantic conceit that serves as a foil to the calm and secure expressions of the men portrayed.
Elizabeth Farren (born about 1759, died 1829), Later Countess of Derby