The Madonna and Child: A Popular Theme in Christian Art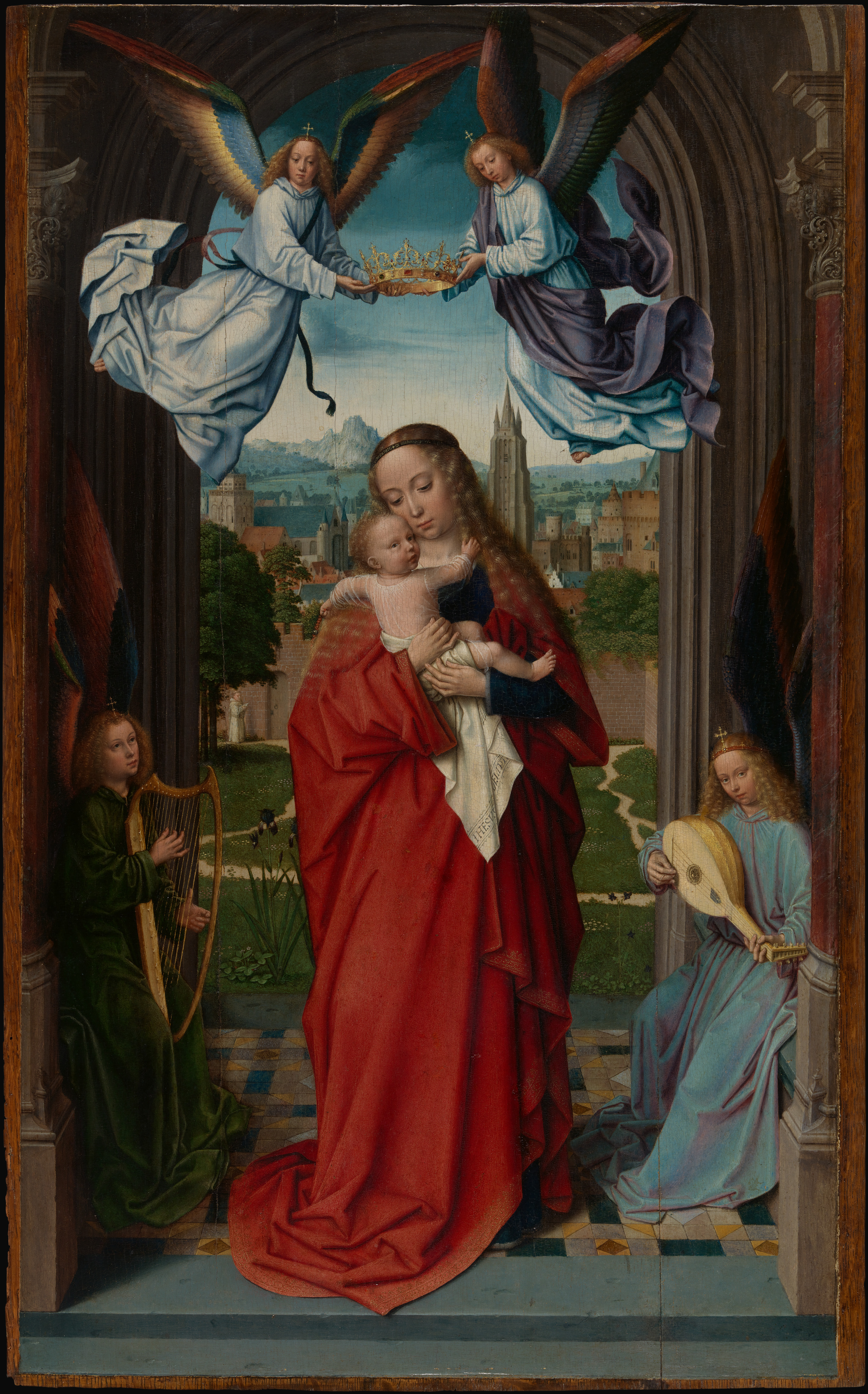 Gerard David was the leading painter in Bruges in the late fifteenth and early sixteenth centuries.
He followed the legacy of Jan van Eyck.
Madonna and Child with Saints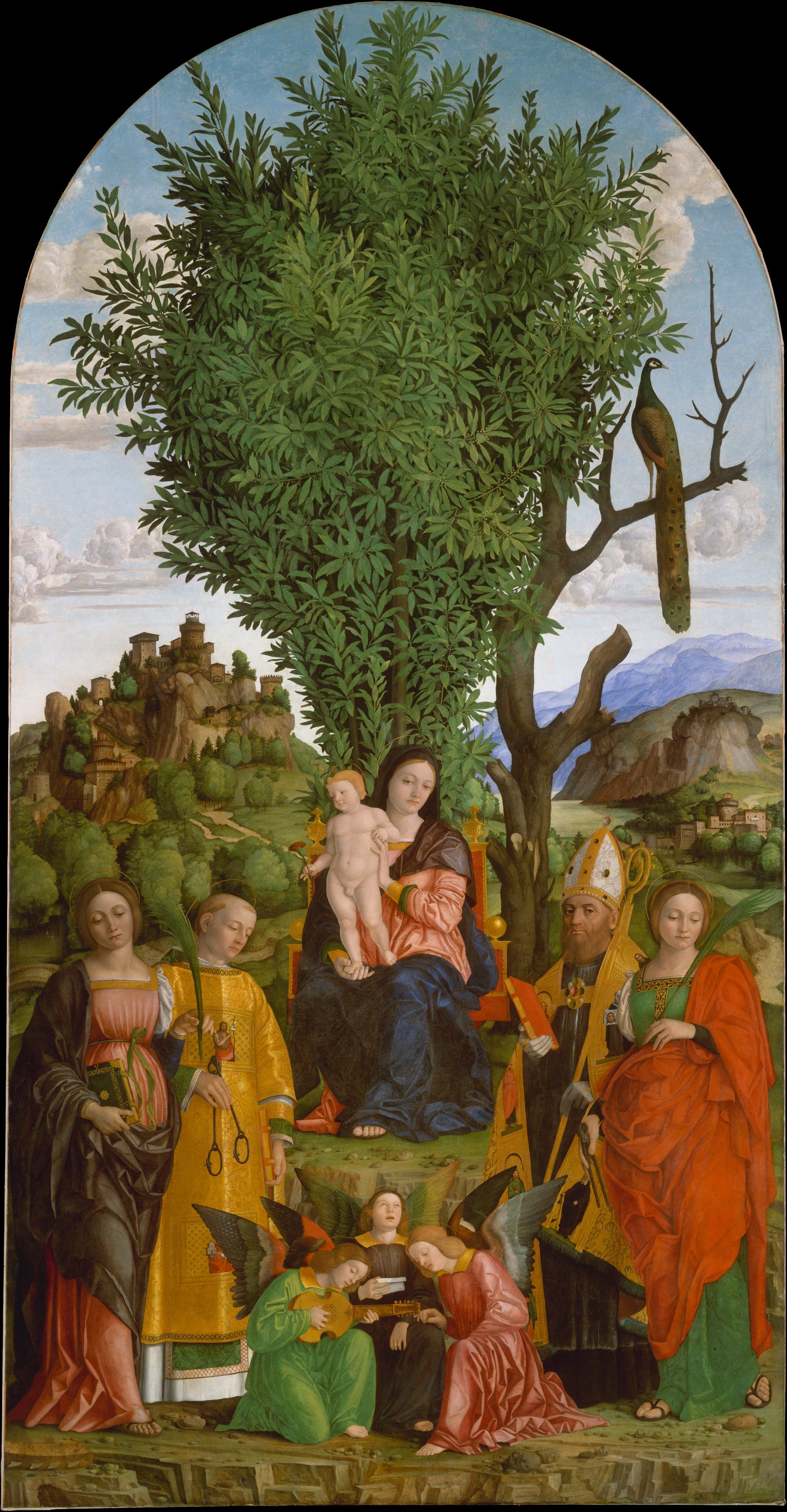 The painting is of the saints Catherine of Alexandria, Leonard, Augustine, and Apollonia.
The painting was painted in about 1520 for the Augustinian church of San Leonardo nel Monte outside Verona.
The painting was described at length by the sixteenth-century biographer Giorgio Vasari, who especially admired the landscape and enormous laurel tree.
Holy Family with an Angel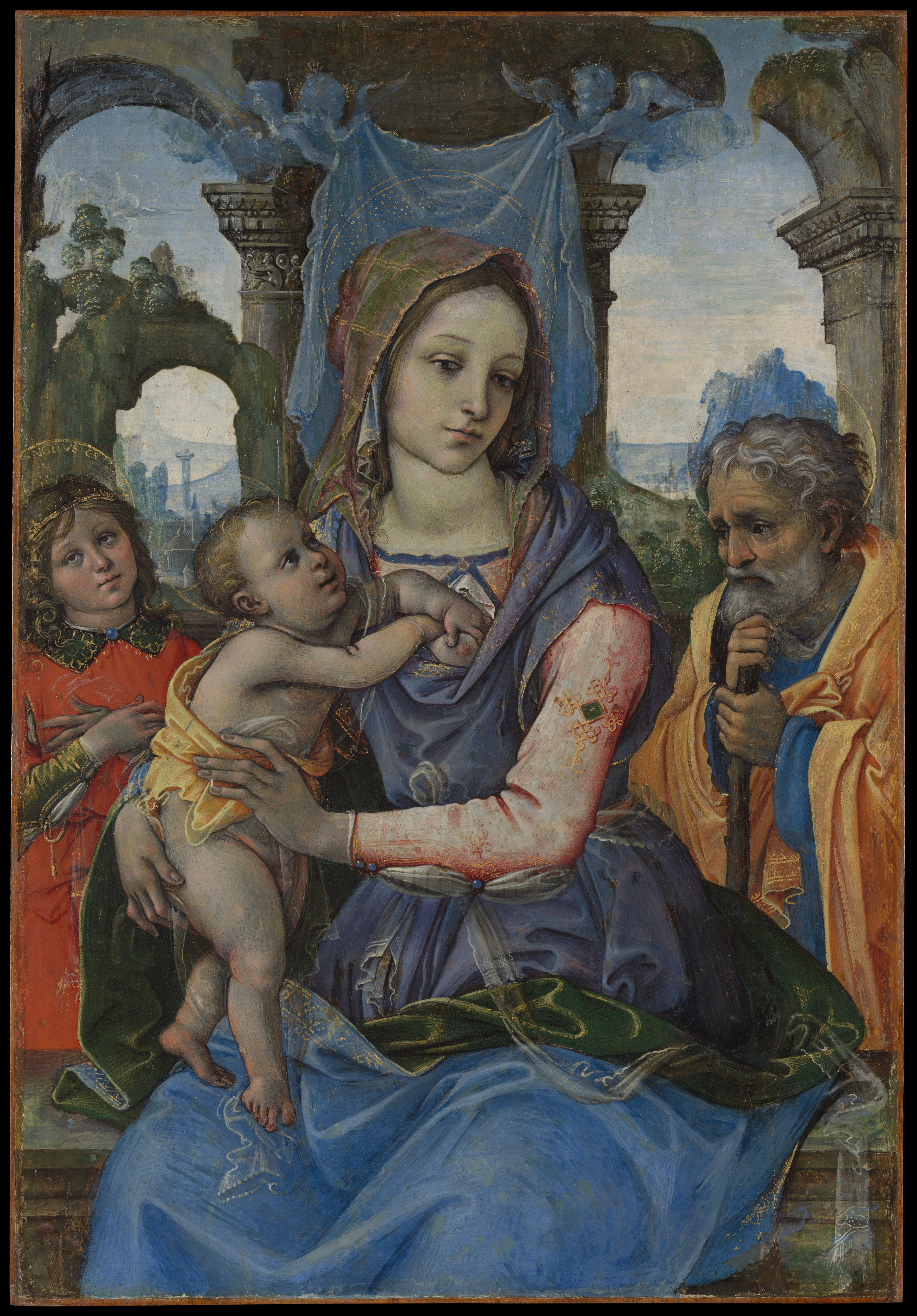 This is one of the finest devotional paintings by Raffaellino del Garbo, who trained in Filippino Lippi's workshop and assisted in his great fresco decorations in the church of Santa Maria sopra Minerva, Rome, from 1488 - 92.
In the nervous line, the rather eccentric classical architecture, and the cool palette, Raffaellino comes close to the style of Filippino, who may have been responsible for the design of the painting.
The painting's intimate size suggests it was intended for a domestic interior.
The motif of the Virgin offering the Christ Child her breast - the Virgo lactans - was popular in such spaces because it emphasizes the human nature of the two holy figures