The Many Faces of Gabriel: Depictions of the Archangel in Art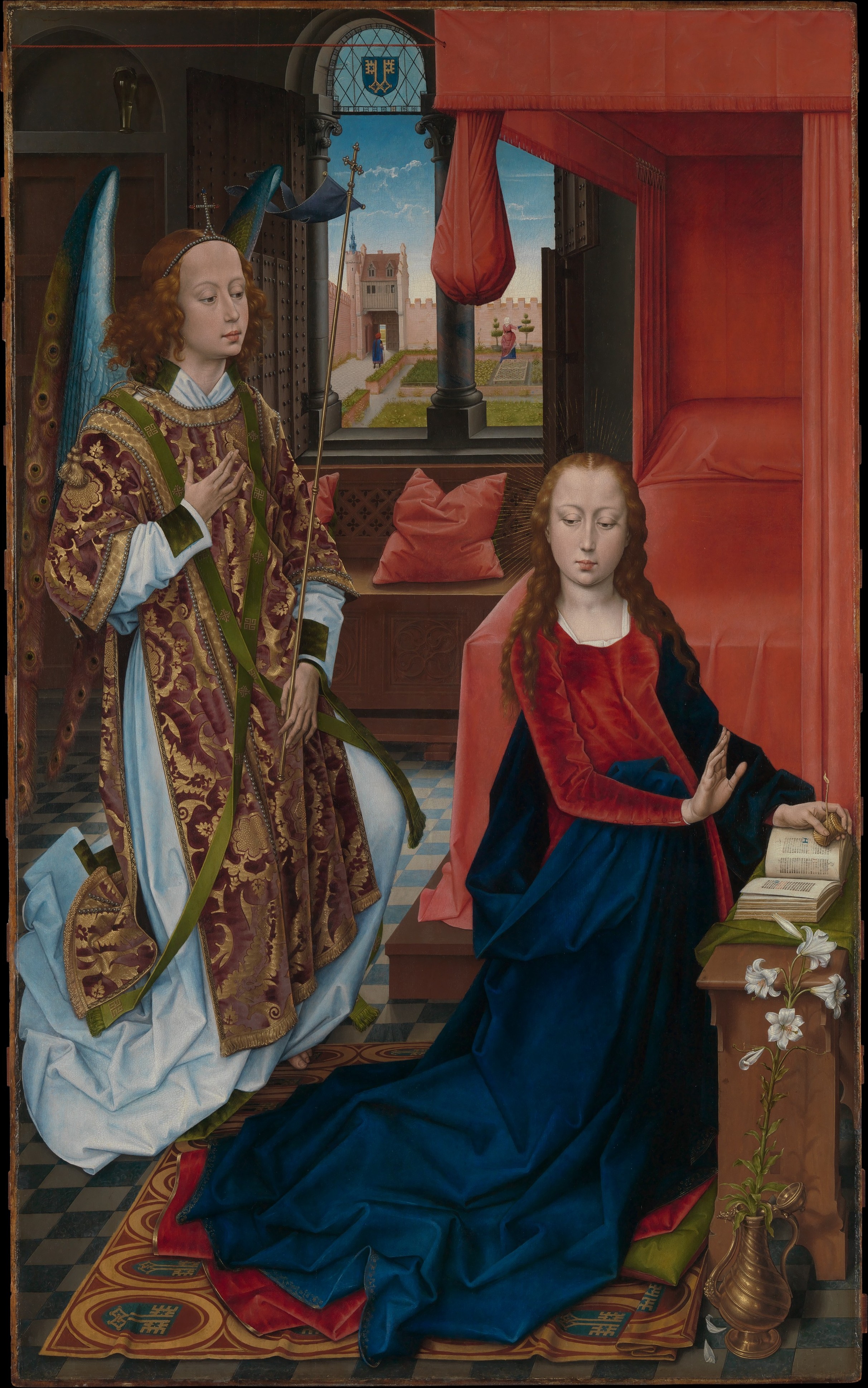 The archangel Gabriel is a figure who appears in the Abrahamic religions of Judaism, Christianity, and Islam. Gabriel is often depicted as a heavenly messenger, and is said to have appeared to various figures in the Bible, such as Daniel and Zechariah. Gabriel is also said to have announced the births of John the Baptist and Jesus Christ. There are numerous artworks depicting Gabriel in The Metropolitan Museum, many of which date back to the medieval period. These artworks provide insight into how different cultures and religions have represented the archangel Gabriel over time.
The Annunciation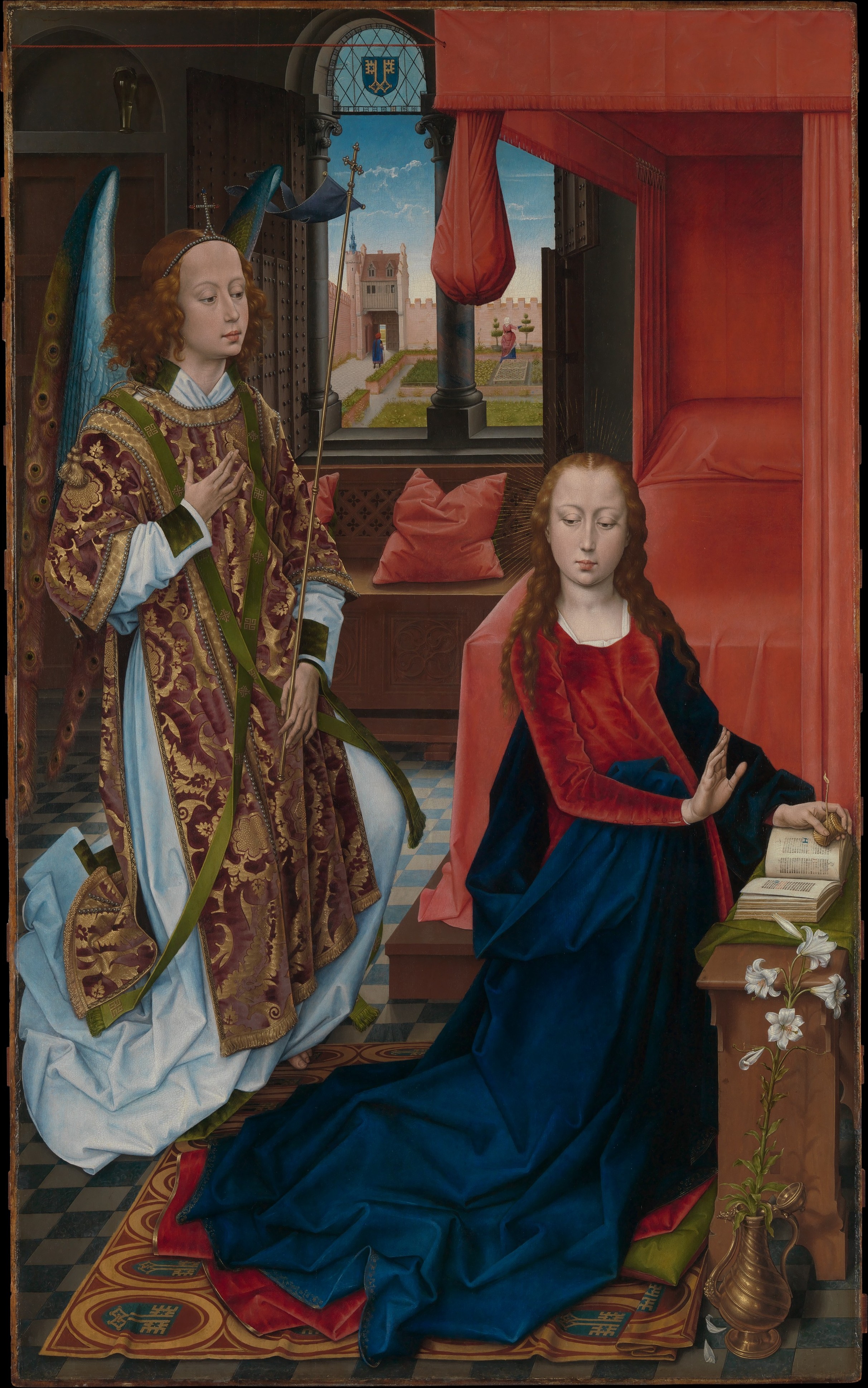 This painting is one of the largest surviving depictions of the Annunciation.
The painting was most likely commissioned by Ferry de Clugny, whose family coat of arms - the two joined keys - decorates the carpet and stained-glass window.
The Annunciation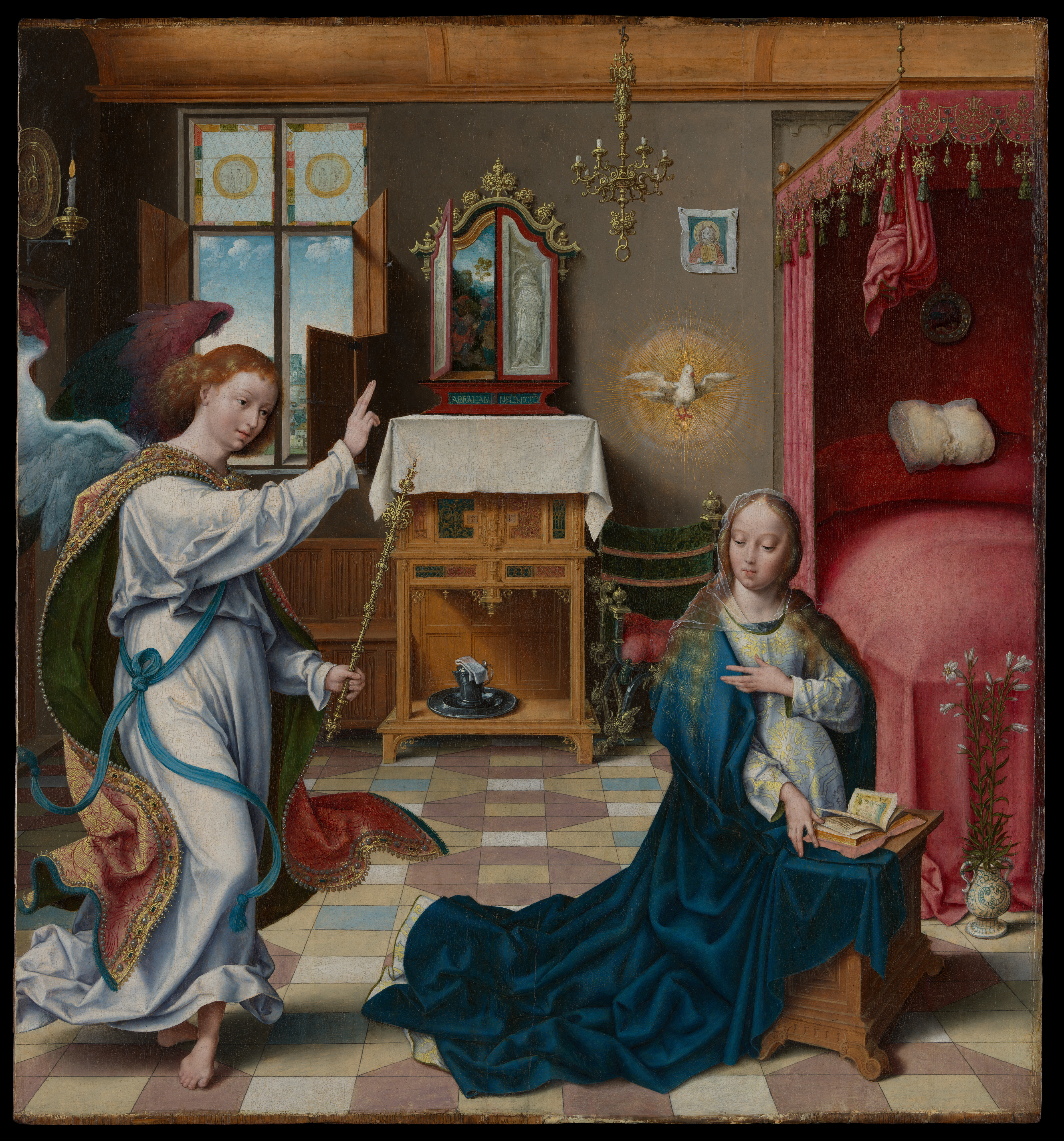 The painting is set in a richly furnished interior that would have been familiar to sixteenth-century viewers.
The painting is influenced by Italian art, and Joos appropriated a new canon of beauty, a new repertory of rhetorical gesture, and a striking grace of movement in his figures.
The Annunciation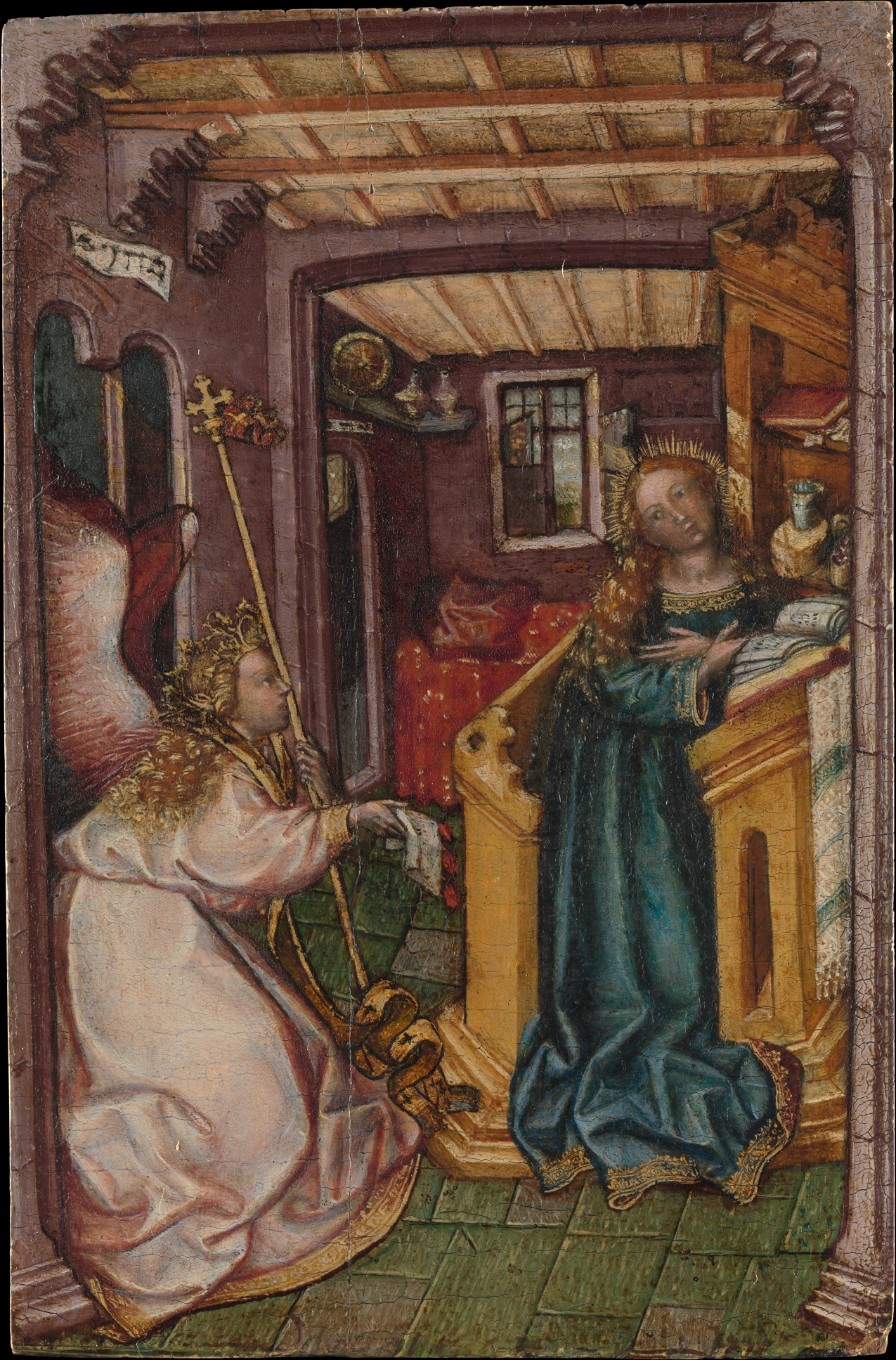 The Annunciation is shown in a private chamber.
The painting is influenced by early Netherlandish painting.
The painting shows the event as a legal transaction.
The Annunciation
This painting is unusual for showing the annunciation of Christ's birth as taking place in the Virgin's bedroom at night, by candlelight.
It is a precocious example of a modello - a proposal or model for a project that could be shown to the patron.
It is related to an altarpiece Bedoli painted in the 1550s for a church in his hometown, near Parma.
The Annunciation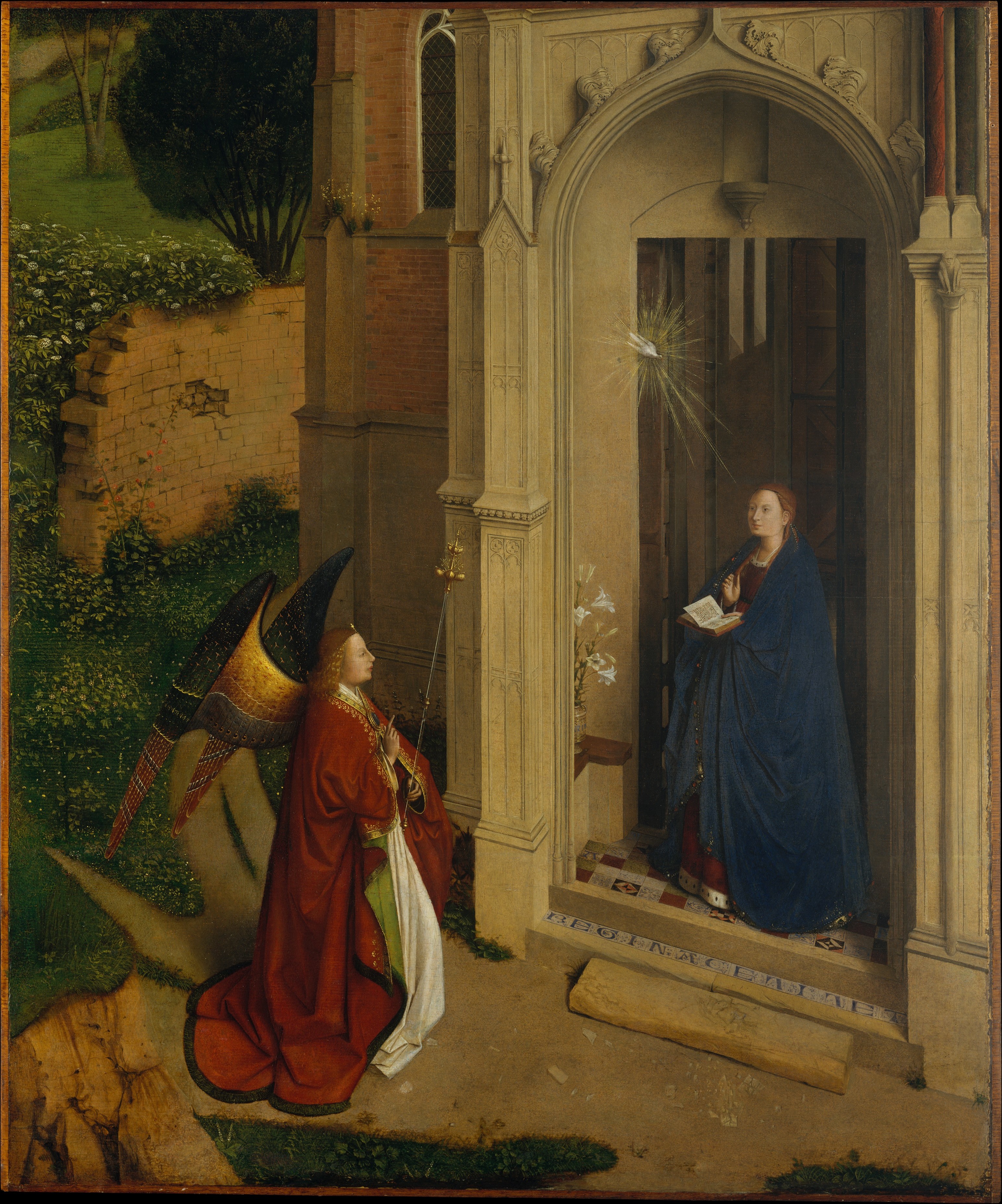 This Annunciation is exceptional for its bird's-eye view and outdoor setting.
Sheltered in the doorway of a church and greeted by Gabriel, Mary is presented not only as the recipient of the message of the Incarnation, but also as the personification of the Church (Ecclesia).
The architecture, which is part Romanesque (right) and part Gothic (left), refers to the coming of Christ and the transition from Judaism to Christianity.
A fragment of a larger composition, the picture is notable for its meticulous observation of plant life and was formerly ascribed to Van Eyck.