The Many Faces of Mary Magdalene
Mary Magdalene is a figure who appears in the New Testament. She is traditionally considered to be the same person mentioned among the women who accompanied Christ, the one who had seven devils cast out of her, and the adulteress or prostitute who washed Christ's feet with her hair. Mary Magdalene is often depicted in artworks, many of which can be found in The Metropolitan Museum. These artworks provide insight into how Mary Magdalene has been represented over time.
The Penitent Magdalen
This painting is a good example of La Tour's work at its most accomplished and characteristic.
La Tour was much indebted to Caravaggesque painting, but tended towards even more simplified forms.
Descent from the Cross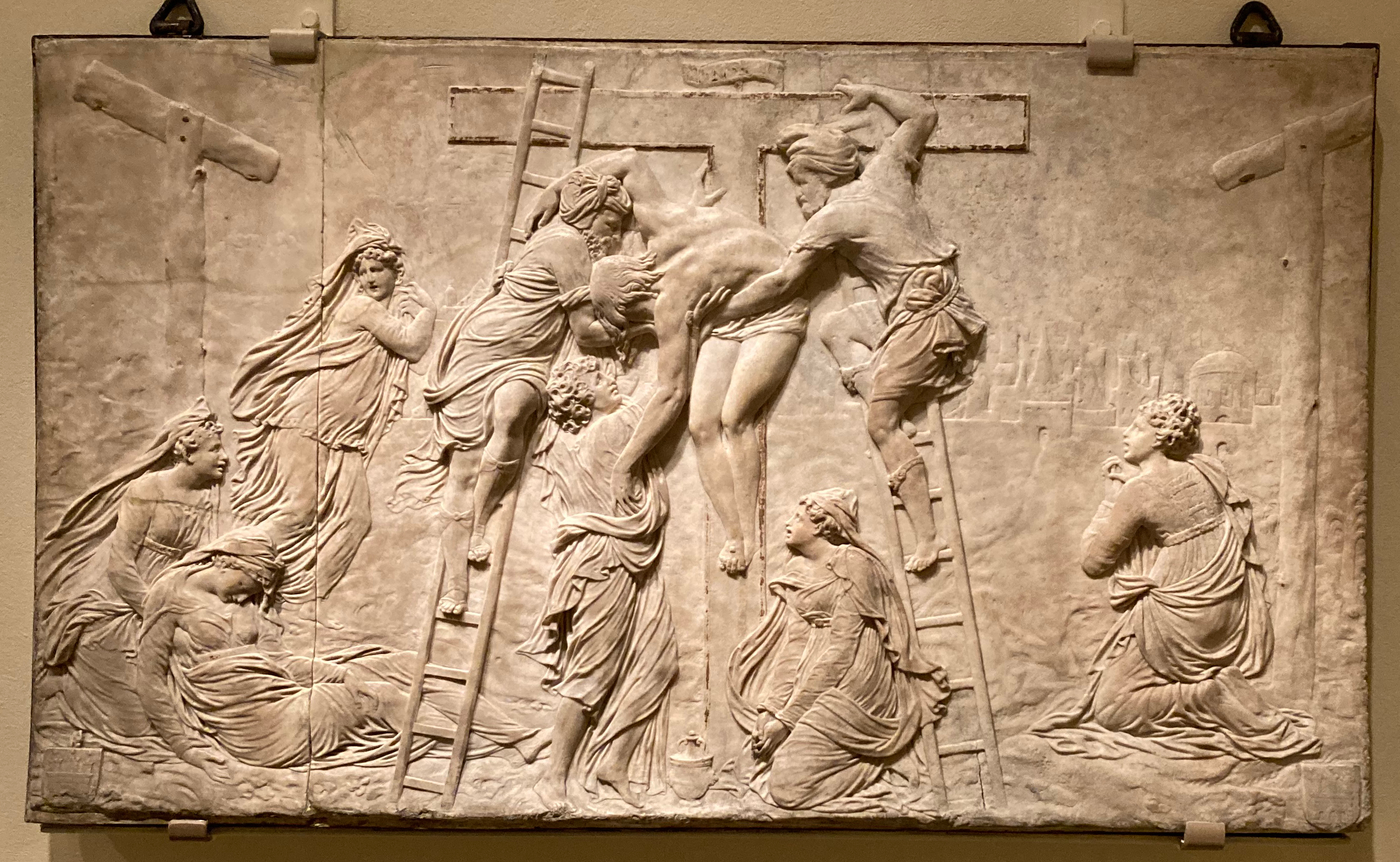 This painting is a depiction of the crucifixion of Jesus Christ.
The painting shows Jesus' body being lowered into the arms of Saint John the Evangelist under the anguished gaze of Mary Magdalen, who kneels at the foot of the cross.
On the left, one of the other Maries supports the swooning Virgin.
The Crucifixion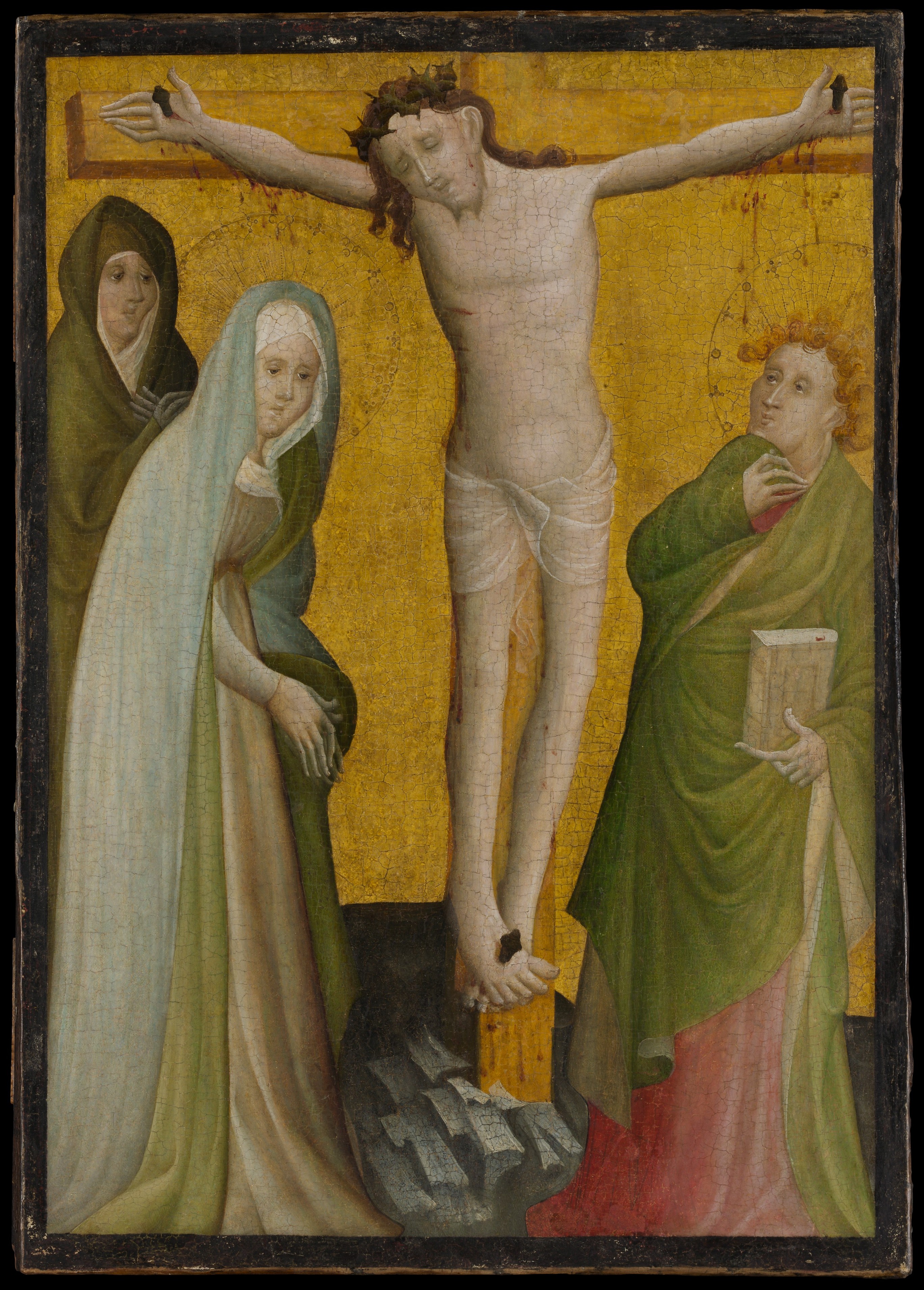 This Crucifixion shares a trait with other works of the so-called courtly (or International) style that prevailed in Europe in the years around 1400.
The artist was one of the foremost painters in northwest Germany.
The main panel is still in the Neustädter Marienkirche in Bielefeld, Westphalia.
The Crucifixion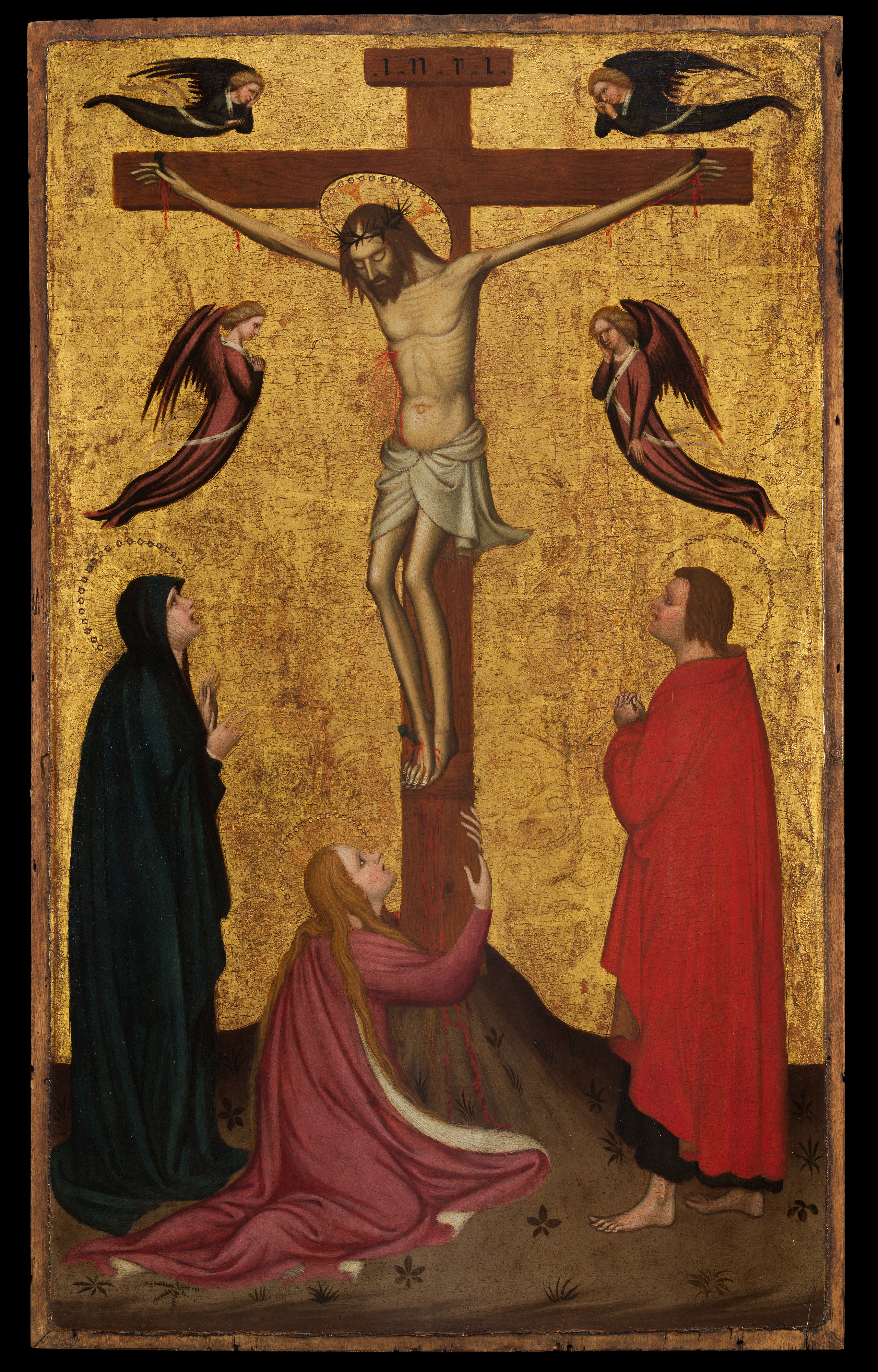 This deeply affective work combines an austerity in the composition with an elegance in the description of the figures that is characteristic of painting at the cosmopolitan court in Milan under Duke Gian Galeazzo Visconti (1351 - 1402).
Stefano da Verona was a leading exponent of this refined style, which owes much to sculpture and to French miniature painting.
The delicately tooled gold background emulates expensive goldsmith work (the thornless roses are emblems of the Virgin Mary).
The Crucifixion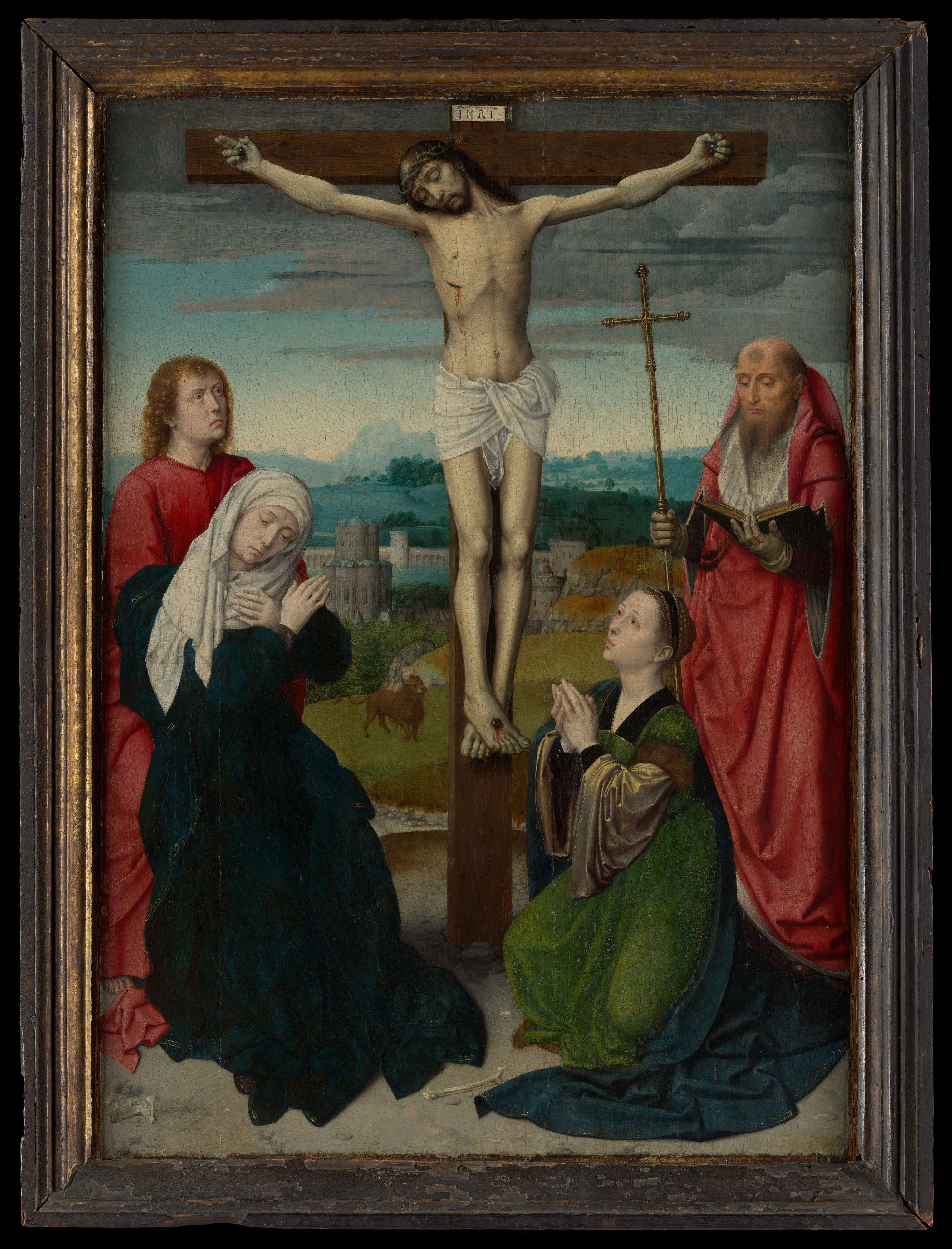 In this poignant image, the Crucifixion is presented as an enactment of the written word due to the inclusion of Saint Jerome.
The Church Father is shown as somewhat detached from the event at hand, apparently reading about it from his translation of the Bible.
True to the account of the Gospels, David has provided an appropriate sense of time and space.
The Lamentation
Ludovico Carracci's painting of the Madonna and Child Jesus is a landmark of the Carracci reform of painting.
The painting is characterized by a lack of idealization and a directness that sixteenth-century critics found shocking.
The figures of the Virgin, the three Maries, and Saint John are strikingly stylized.
The Temptation of Saint Mary Magdalen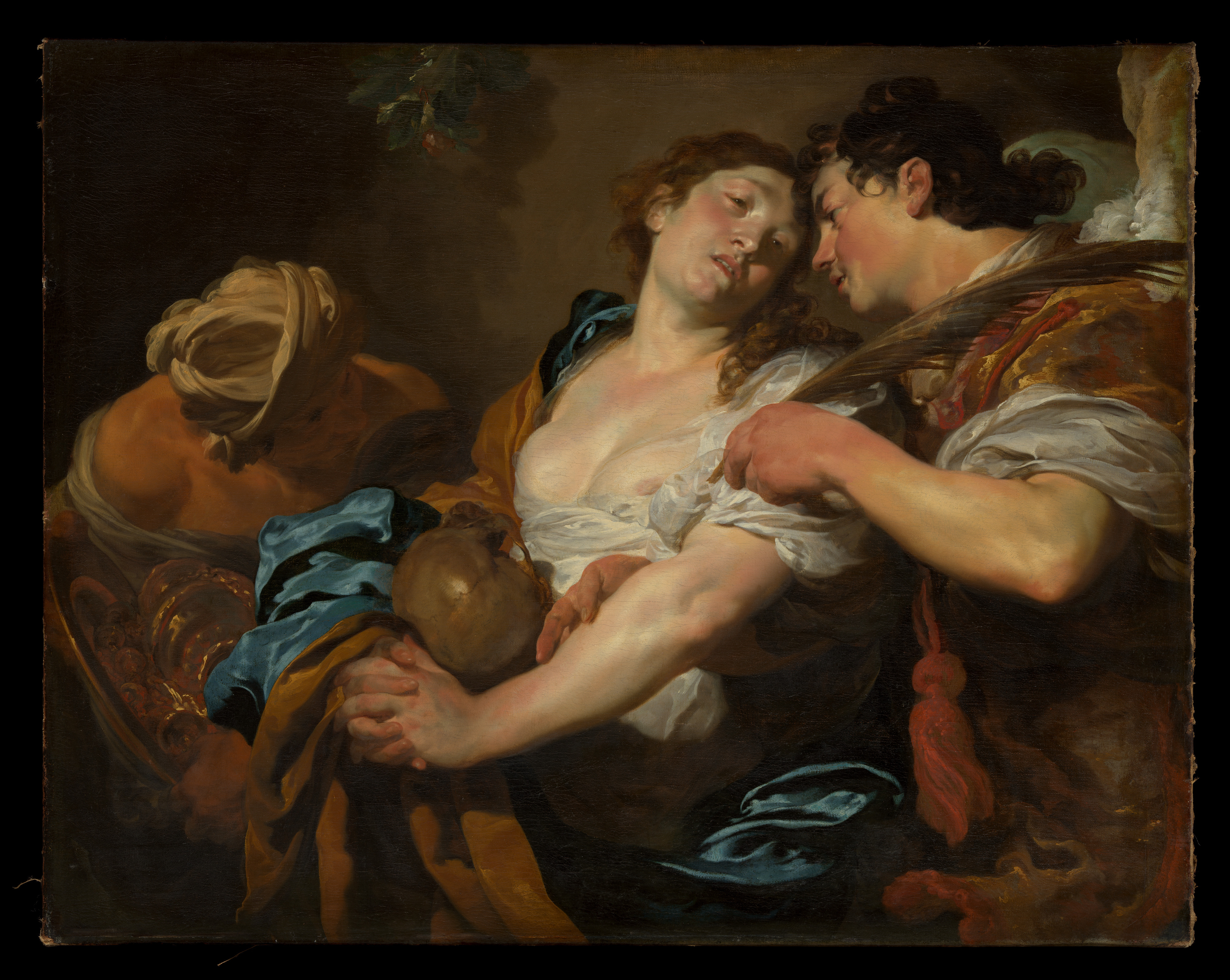 Born in northern Germany but active in Amsterdam, Rome, and Venice, Liss synthesized Rubens, Caravaggio, Bernini, and Titian, evolving a style that virtually encapsulates what we refer to today as baroque.
Liss probably executed this painting in Venice.
The reformed prostitute Mary Magdalen is shown rejecting the world's riches - represented by the dark-skinned, turbaned figure - in favor of an angel who bears the palm of victory
Her back-tilted head, half-closed eyes, and exposed breasts merge with the lush paint handling in an almost shocking eroticism.
Born in northern Germany but active in Amsterdam, Rome, and Venice, Liss synthesized Rubens, Caravaggio, Bernini, and Titian, evolving a style that virtually encapsulates what we refer to today as baroque
Liss probably executed this painting in Venice
The reformed prostitute Mary Magdalen is shown rejecting the world's riches - represented by the dark-skinned, turbaned figure - in favor of an angel who bears the palm of victory
Her back-tilted head, half-closed eyes, and exposed breasts merge with the lush paint handling in an almost shocking eroticism
Only around thirty works by Liss are known, of which this is one of the most important
The Lamentation