Women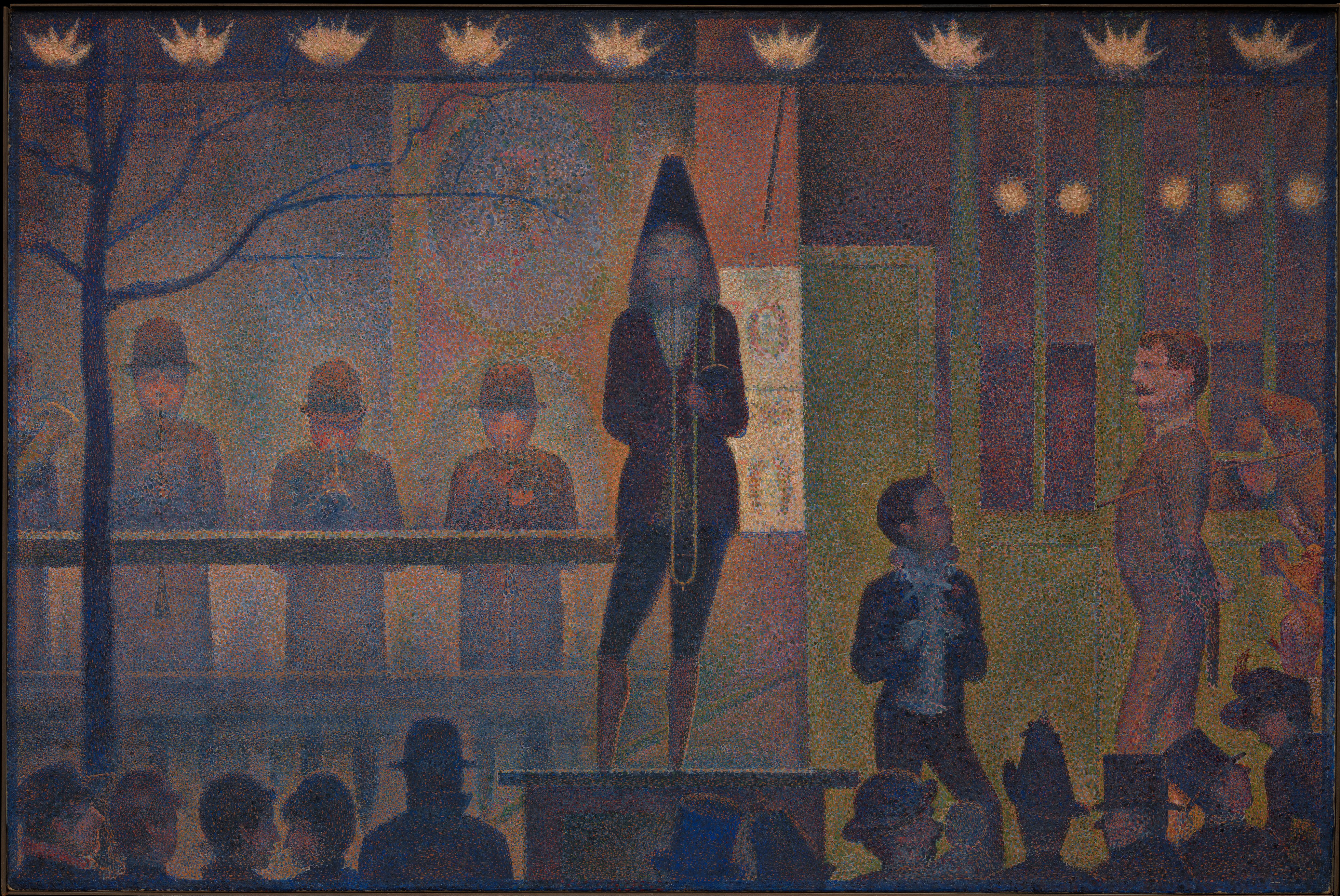 There are a wide variety of artworks in The Metropolitan Museum that depict women of all ages. These artworks provide a glimpse into the lives of women throughout history, and how they have been represented in art. From paintings and sculptures to photographs and prints, the artworks in the Museum offer a rich and diverse portrayal of women from all walks of life.
Circus Sideshow (Parade de cirque)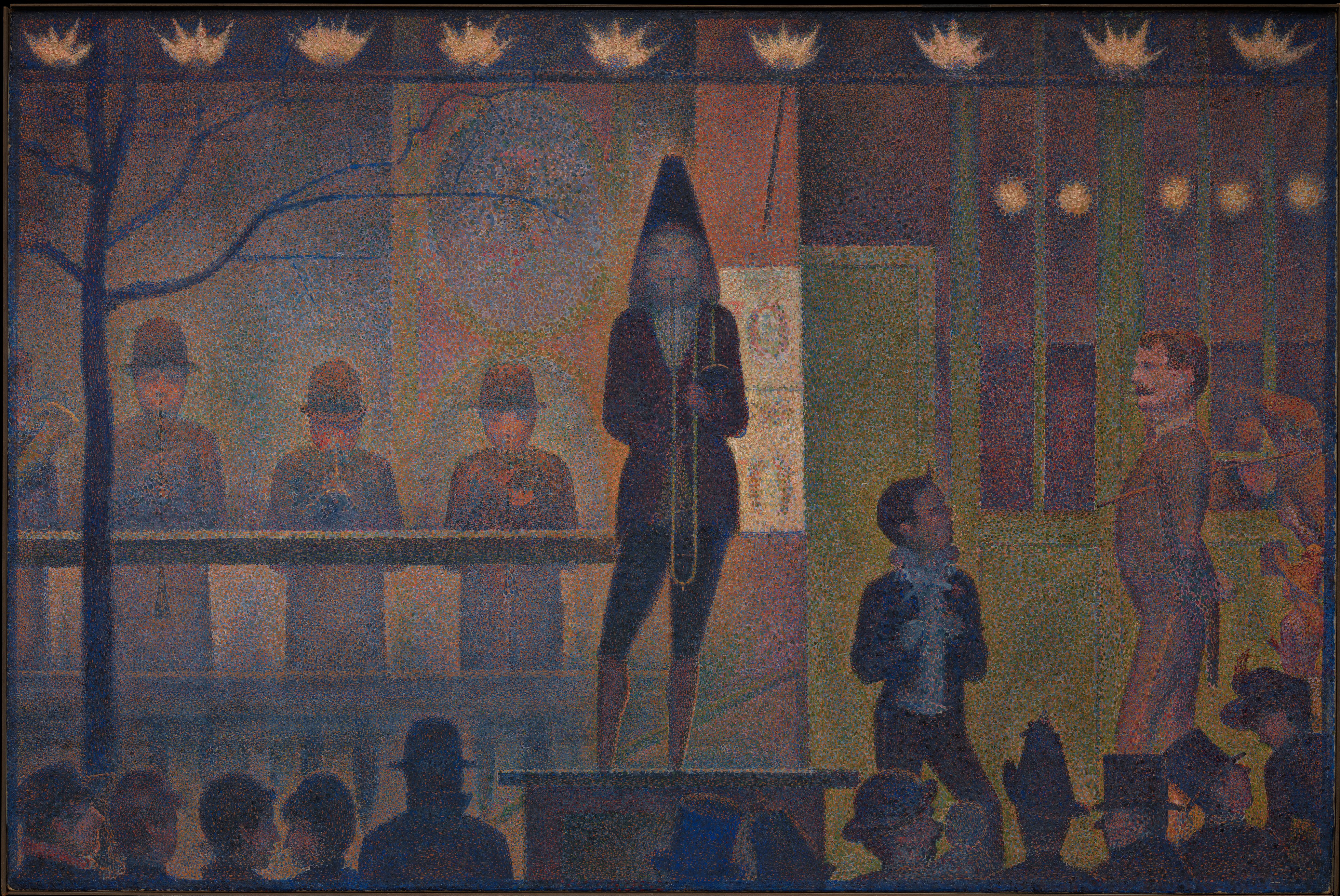 In 1888, Seurat demonstrated the versatility of his technique by exhibiting Circus Sideshow, a nighttime outdoor scene in artificial light, and Models, an indoor, daylight scene.
This is Seurat's first nocturnal painting and the first to depict popular entertainment.
It represents the parade, or sideshow, of the Circus Corvi at the annual Gingerbread Fair, held in eastern Paris around the place de la Nation, in spring 1887.
By the Seashore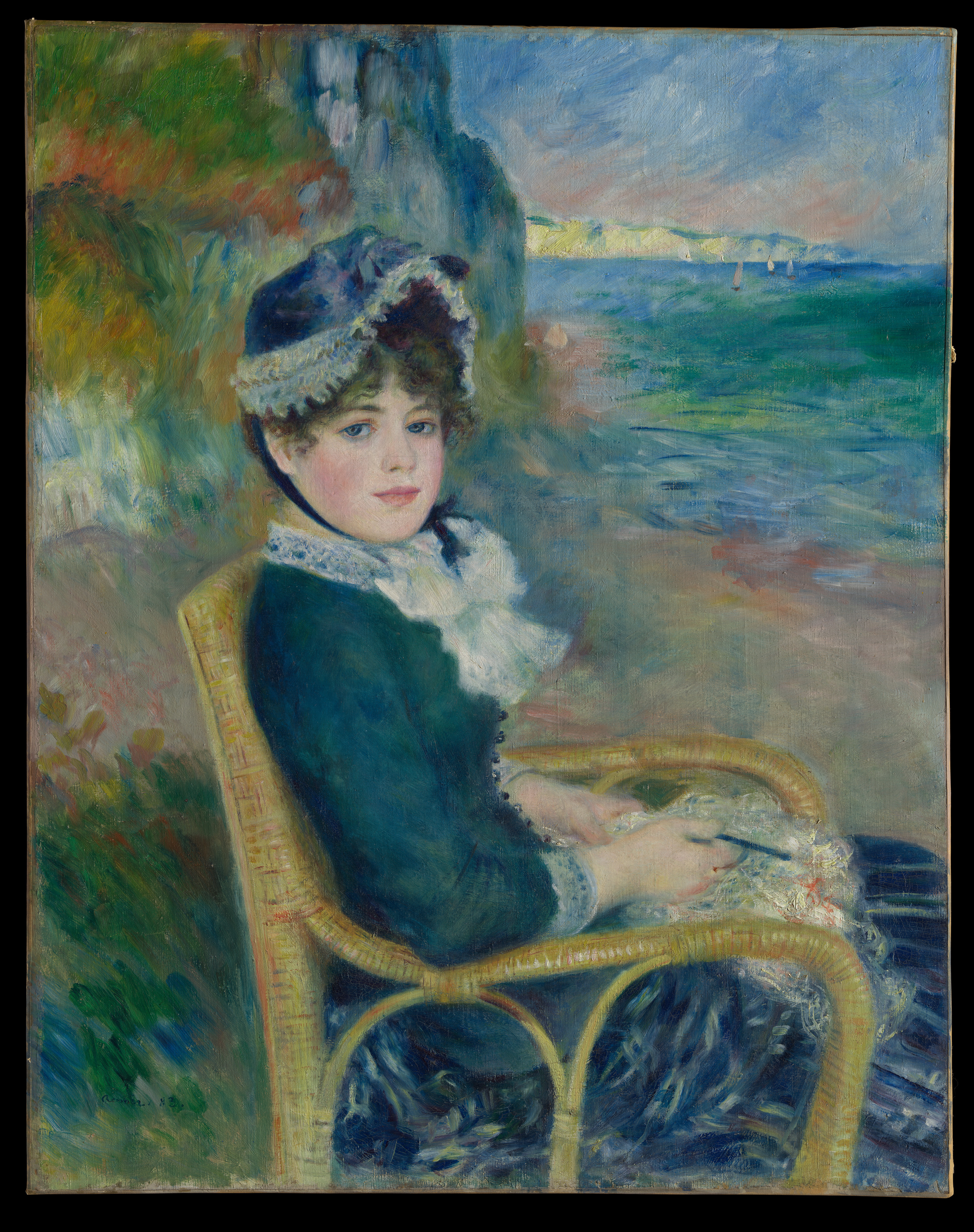 Renoir likely painted this work in his studio, posing his model in a wicker chair and relying on studies he had made on the Normandy coast to furnish the beach scene behind her.
Stylistically, it reflects the impact of Renoir's trip to Italy in 1881 - 82, which inspired him to unite the "grandeur and simplicity" he admired in Renaissance art with the luminosity of Impressionism.
His new approach, which he called his "dry" manner, is evident in the sitter's face, with its carefully drawn features and smooth handling of paint.
The Love Song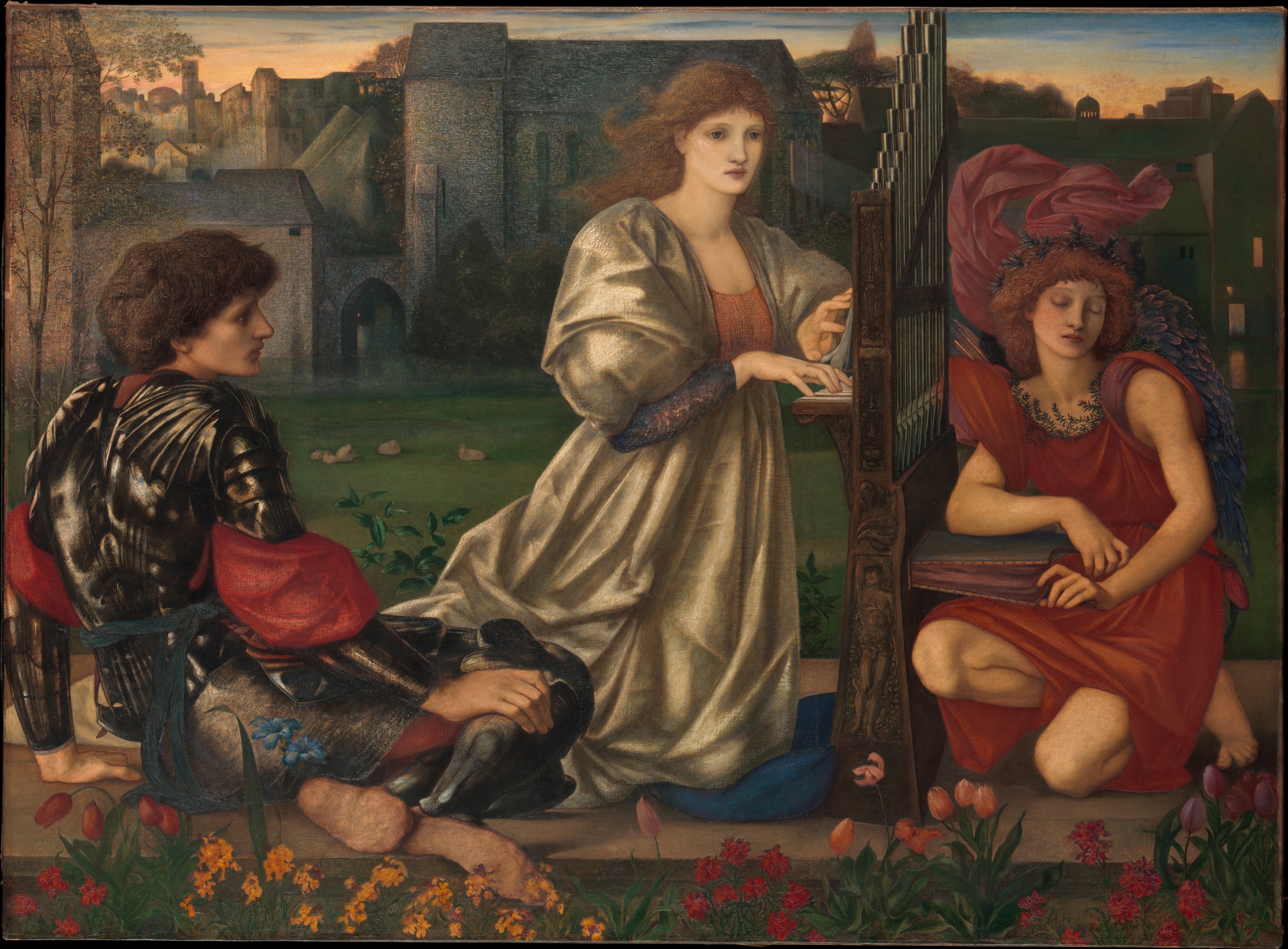 This painting is a representation of a scene from a French folk ballad.
The painting is a combination of inspirations that shaped Burne-Jones's art.
The painting is a representation of a mood of dreamy melancholy.
A Woman with a Dog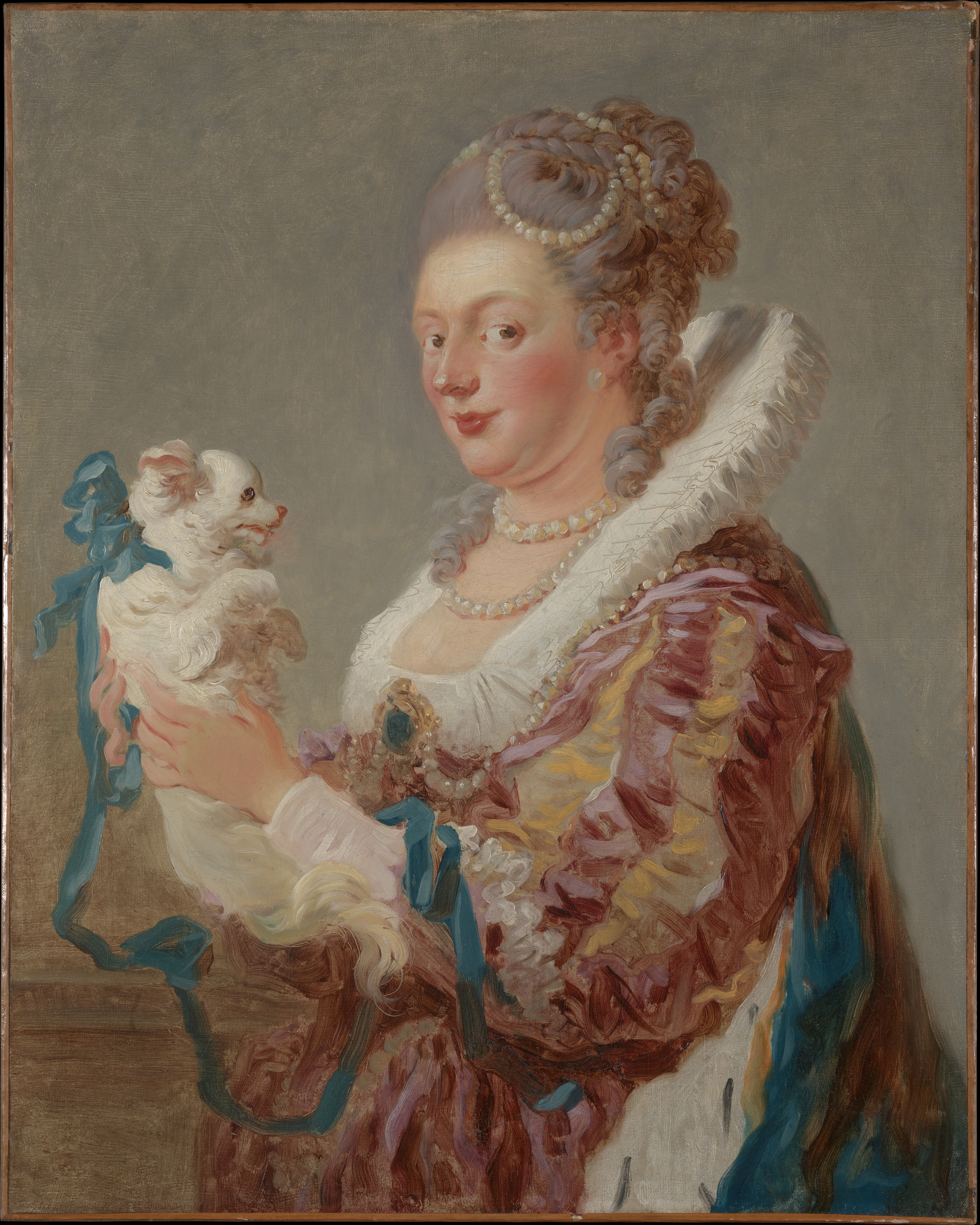 This painting belongs to a celebrated group of Fragonard's known as the fantasy figures.
The canvas is broadly brushed, with exceptional virtuosity, panache, and a sense of speed.
The model has recently been identified as the aristocratic salon hostess Marie Emilie Coignet de Courson (1716 - 1806).
Her costume recalls the court dress of Queen Marie de Medicis (1573 - 1642) in Rubens's famous series of paintings (Musee du Louvre, Paris) which Fragonard had occasion to study in
There is humor in the contrast between the sample proportions of the lady and the small size of her lapdog; the curl of his silky tail echoes her gray ringlets
Elizabeth Farren (born about 1759, died 1829), Later Countess of Derby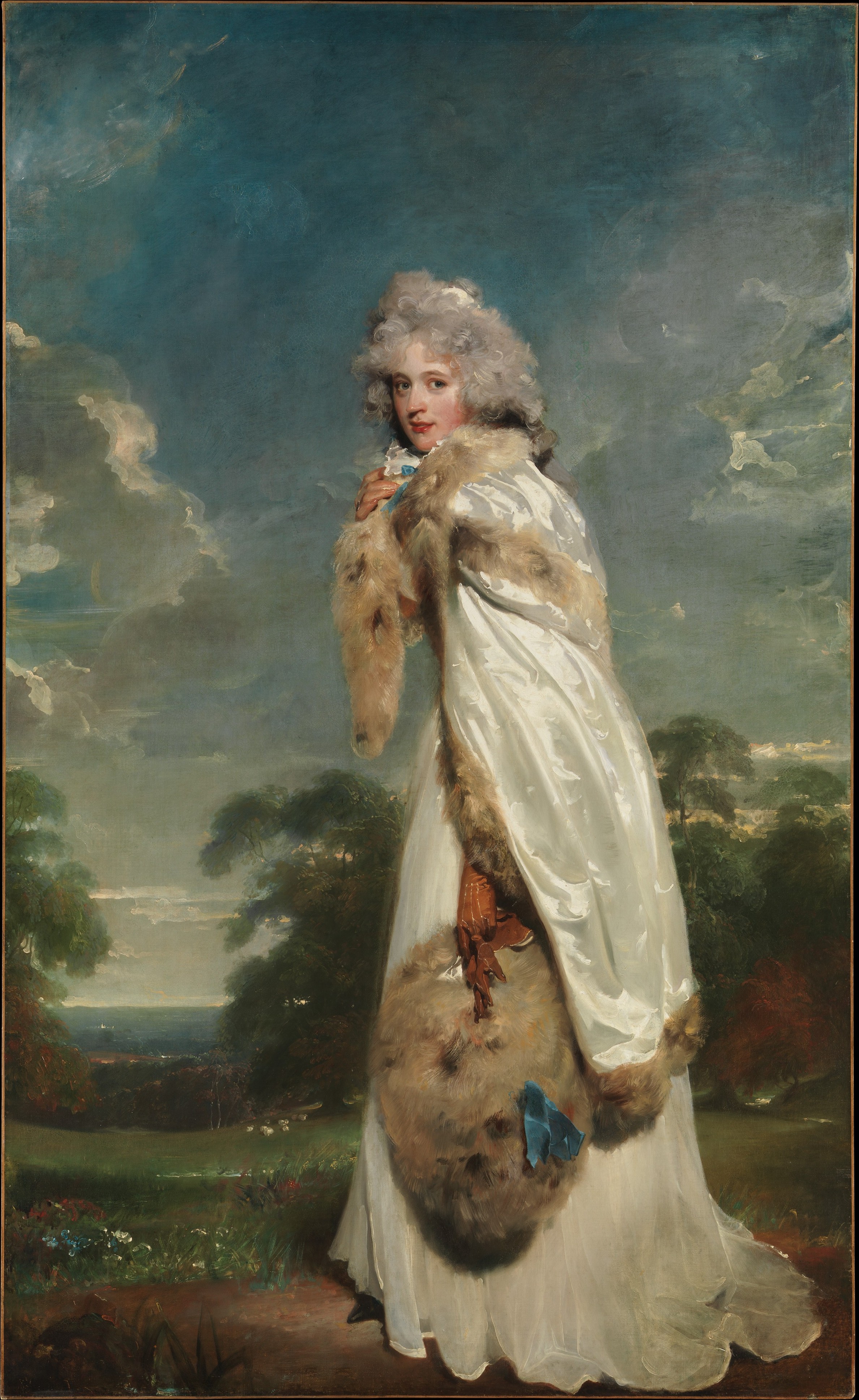 The Irish actress Elizabeth Farren made her London debut in 1777 and soon became one of the most popular comic performers of the day.
This portrait depicts her as an elegant young woman at the height of her career, before she retired from the stage to marry her aristocratic protector.
Antoine Laurent Lavoisier (1743–1794) and Marie Anne Lavoisier (Marie Anne Pierrette Paulze, 1758–1836)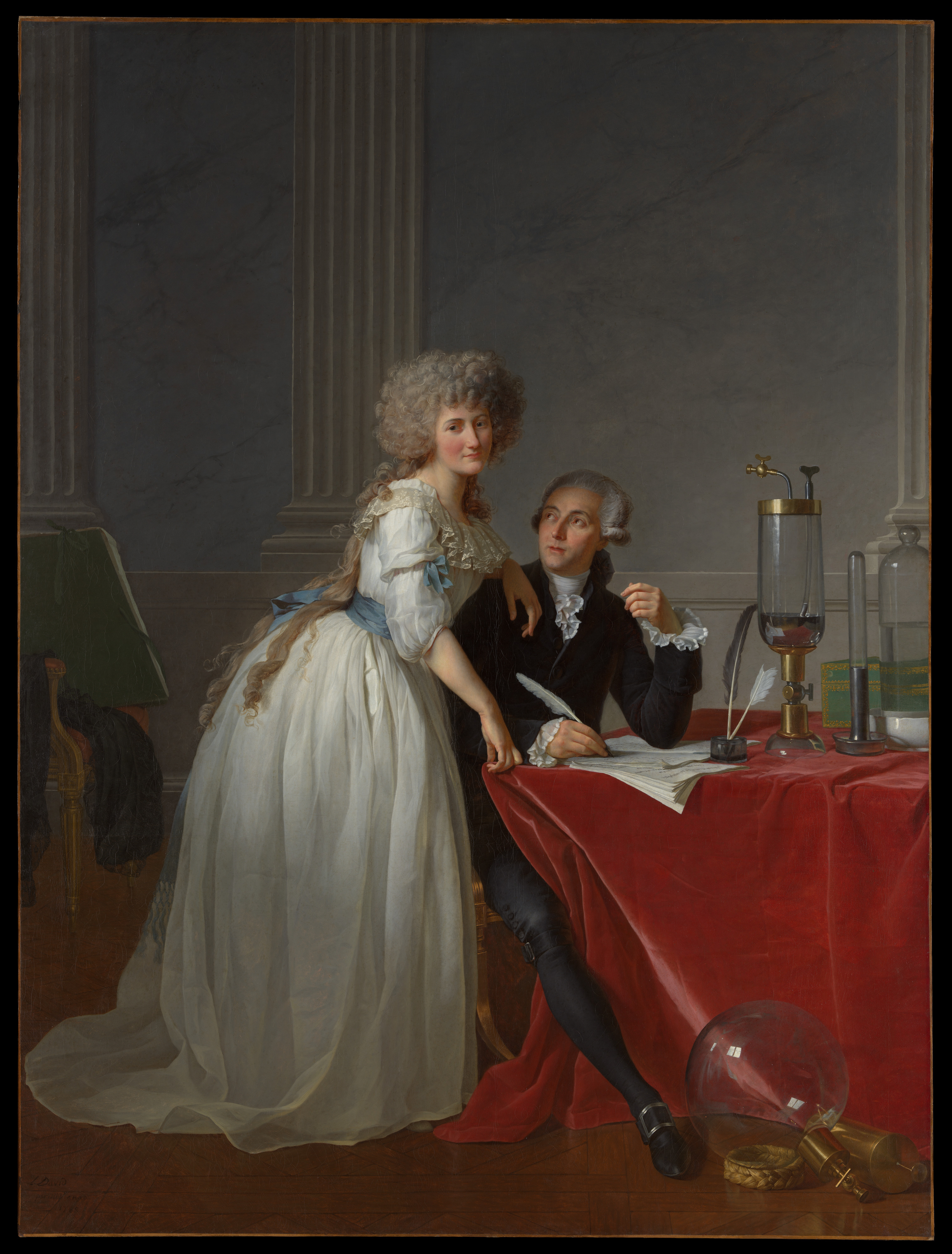 This painting was a landmark of European portraiture.
It asserted a modern, scientifically minded couple in fashionable but simple dress.
It was excluded from the Salon of 1789 for fears it would further ignite revolutionary zeal.
Technical analysis has revealed that a first iteration excluded the scientific instruments and would have been a far more conventional portrait of a wealthy, fashionable couple of the tax-collector class.
Lavoisier was a pioneering chemist credited with the discovery of oxygen and the chemical composition of water through experiments in which his wife actively collaborated.
However, he was also involved in studies of gunpowder and a misunderstanding about his removal of this precious commodity from the Bastille in the summer of 1789 threw his alliances into question.
This mishap and his status as a tax collector (the more prosaic means by which he funded his scientific research) led him to be guillotined in 1794.
Rubens, Helena Fourment (1614–1673), and Their Son Frans (1633–1678)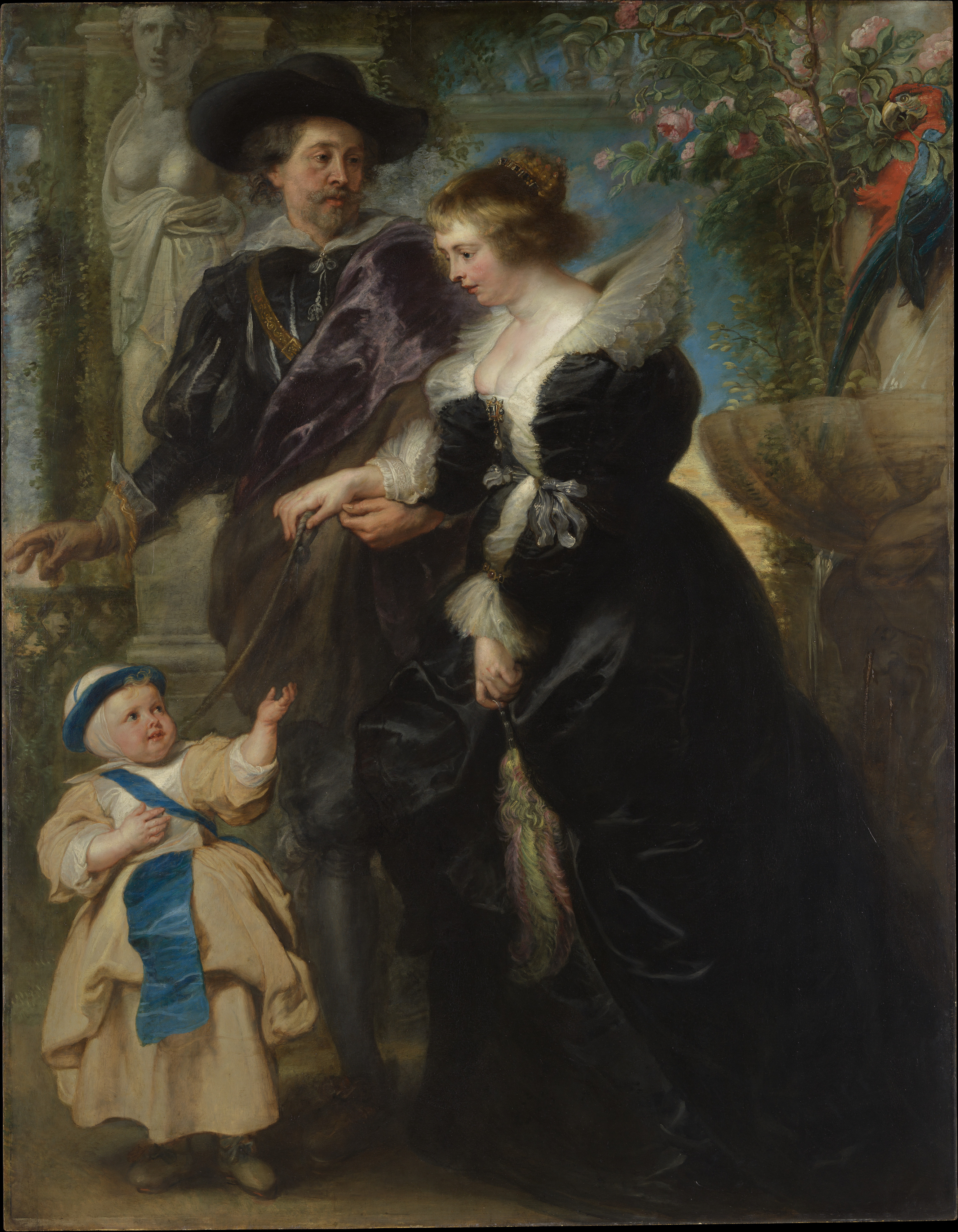 This painting is a portrait of the artist and his wife.
The artist's son is also in the painting.
Box with Romance Scenes