6 Surreal Paintings by Joan Cornellà, Parody or Reality?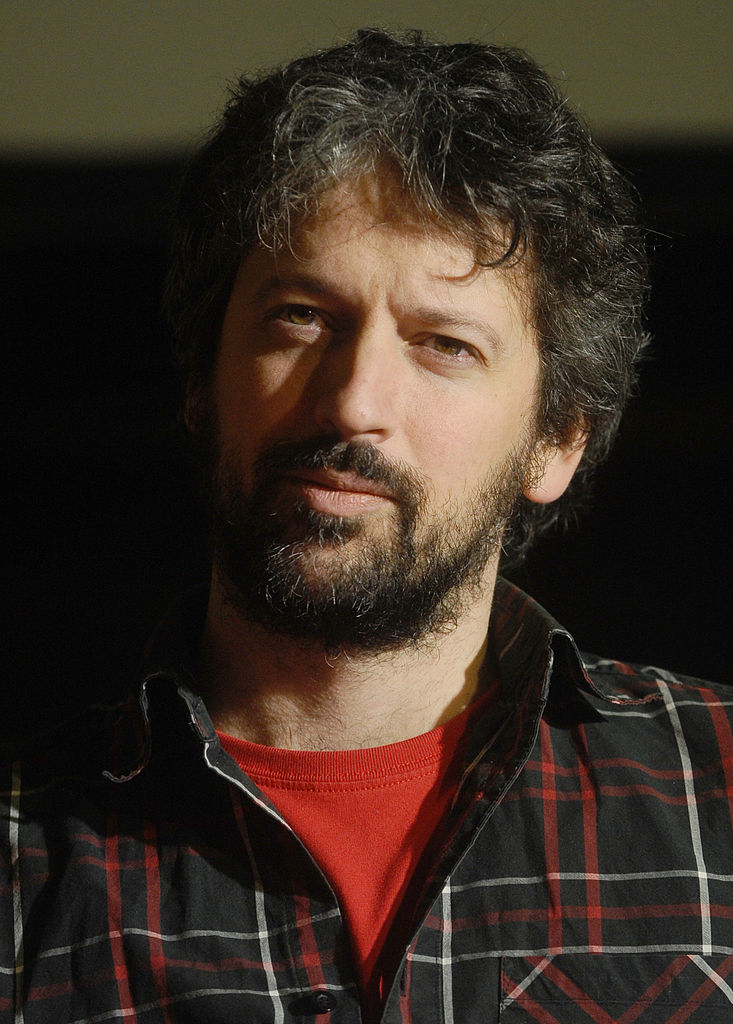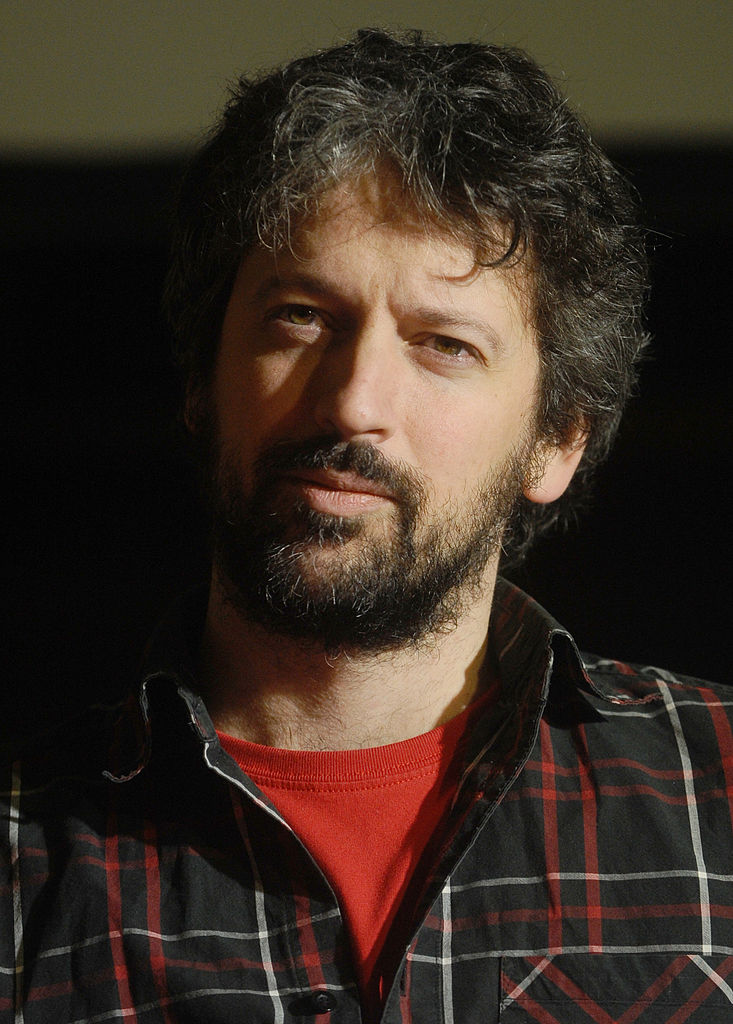 Joan Cornellà Vázquez was born in Barcelona, Spain on 11 January 1981. He graduated in fine arts and has collaborated for numerous publications, such as La cultura del Duodeno, El Periódico, Ara and has illustrated for The New York Times.
In 2009 he won the third edition of the Josep Coll Prize with his album Abulio, published in the next year by Glénat. Since 2010, he has provided cartoons for the Spanish magazine El Jueves. In 2012, Fracasa Mejor, a selection of Cornellà's black-and-white cartoons made from 2010 to 2012, was published. Most of the material was previously unpublished, although it also contains material published in El Jueves and various other fanzines. In 2013, a third album of his, Mox Nox, was published via Bang Ediciones. Cornellà collaborated with visual designer Stefania Lusini in 2016 as an illustrator for the cover of Wilco's tenth studio album, Schmilco.
---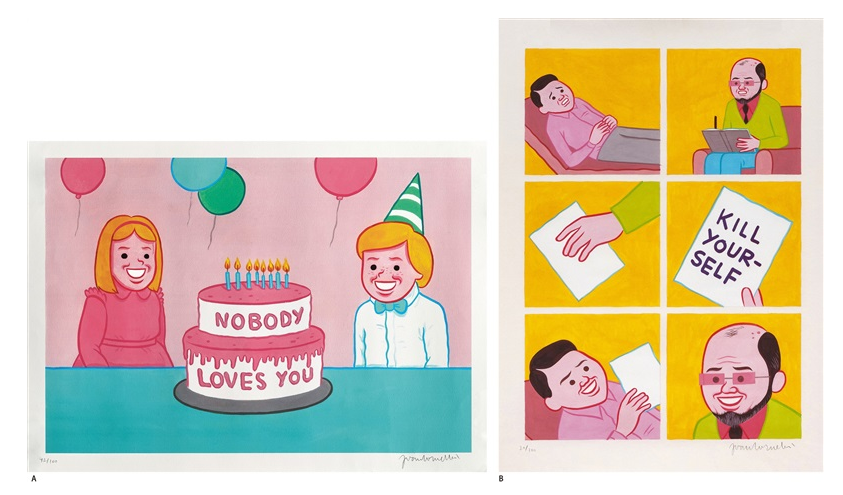 Nobody Loves You; KY (Set of two pieces), 2020
This work is very accurate in its portrayal of the fake smiles that we all wear when we are tired, bored, and sick of networking. It also perfectly captures Catalan artist Joan Cornellà's dark and surreal view of the world. His ability to satirize the ordinary and to sum up humanity's worst qualities is unmatched, and it is no surprise that he has become a successful artist by using smart color, composition, and character design.
Cornellà's comics often borrow from the false utopias of 1950s advertising, but update it for dystopian present reality. "In my comics characters are like plastic and always have a big smile even though horrible things happen to them constantly. Everything is exaggerated, although certain behaviours can relate to real life," says Cornellà.
---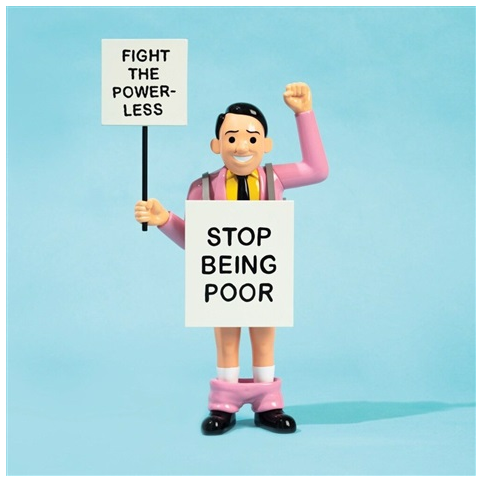 Poopy Pants, 2020
This work is the Joan Cornella Poopy Pants Vinyl figure. It is 10 inches tall and features a man in a pink suit with some protest signs. The man has his pants down to his ankles, and a sign over his chest reads "Stop Being Poor," while a sign in his right hand says "Fight The Powerless."
From the artist who brought you one of the highlights of 2019, Selfie Gun! and the rejection of K-POP, "K-LOVE" ... HA! which presented the KOREAN Love signs to bring world peace. Let's not forget the unforgettable FWEN which gave you a double dose of Joan Cornella's notorious art into a vinyl form powered by AllRightsReserved.
---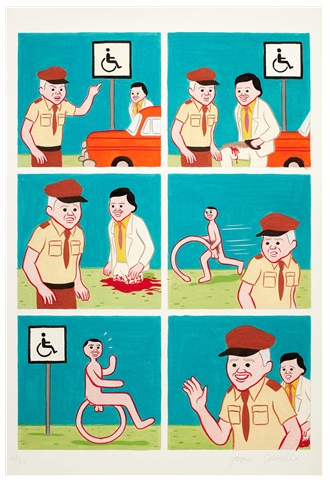 Hopity, 2015
This is a giclée print from 2015 that has been signed in pencil and numbered as part of an edition of 20. It has been printed on Hahnemühle William Turner wove paper, which has full margins. The sheet size is 500 x 700mm (19 5/8 x 27 1/2in).
---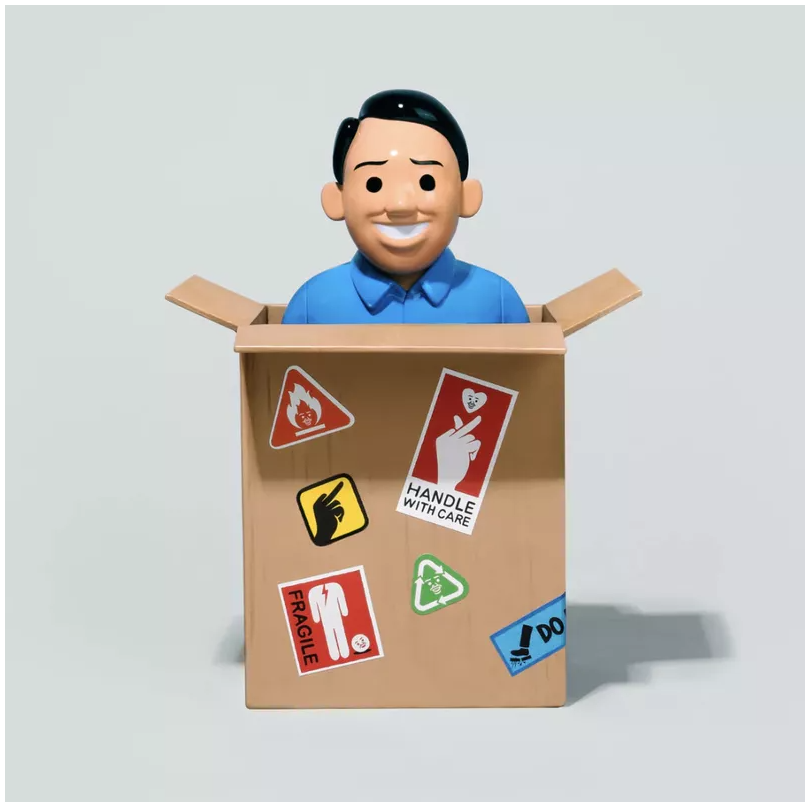 Send Yourself Nowhere, 2022
The vinyl doll is based on one of the large sculptures in Shanghai's "No Man's Land". It comes with themed stickers, so that collectors can embellish the "Carton Man" by themselves, just like making a personalized suitcase, adding value to the work. The vinyl doll is 6.5 inches high, and the artist's signature is printed on the sole of each foot. The price is HK$1,800. It is sold out, and interested readers may go to the DDT Store from 11:00 a.m. Hong Kong time on August 25 to start.
Joan Cornellà's posters use cardboard boxes to "transmit" the men in suits that are commonly seen in his works. It's a bit surreal and fascinating. This event will showcase three-dimensional interactive art works that have never been publicly displayed, as well as 5 new canvas works, some of which are also created in response to the epidemic, in order to let the audience see the more extraordinary Joan Cornellà.
---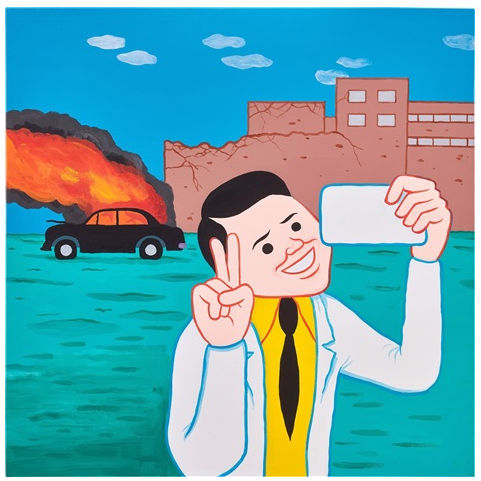 Untitled, 2017
"If you are involved in a car accident, the first thing you should do is take a photo of the accident scene." The selfie series is one of Joan Cornellà's most classic and most popular works. It satirizes the subject of contemporary selfie culture, but attracted a large number of viewers to take selfies in front of the works, to please the audience by mocking the audience, Cornellà can do so for granted.
---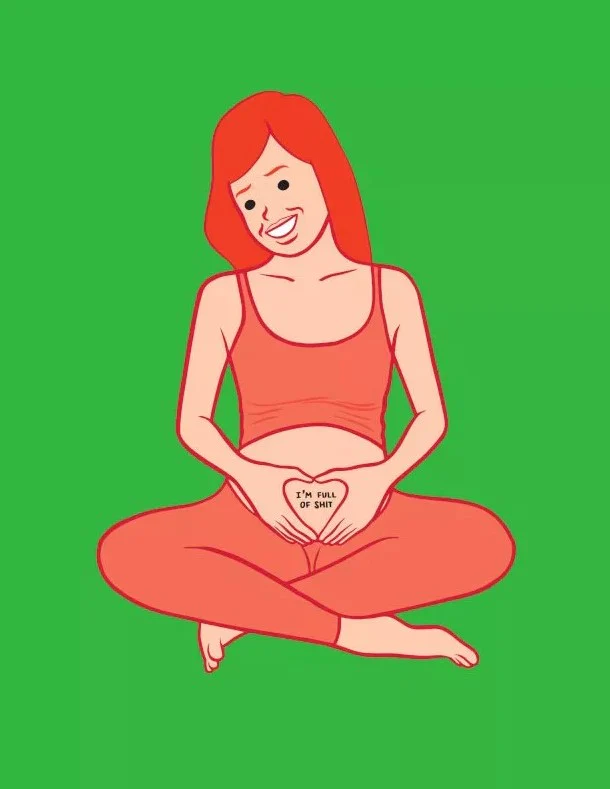 The reality is more absurd than we could have imagined. In the face of today's social conditions, we realize that what we thought was impossible in the past does not mean that it never existed, but we have always turned a blind eye to it, or even took it for granted. However, the thoughtful Joan Cornellà decided to magnify it all, and let us reflect on the social phenomenon of injustice and injustice in the world. Extreme misanthropy, contempt and anger towards the world, child abuse, racism, over-scale sexual jokes, mockery of the elderly and the disabled, gender issues, etc.