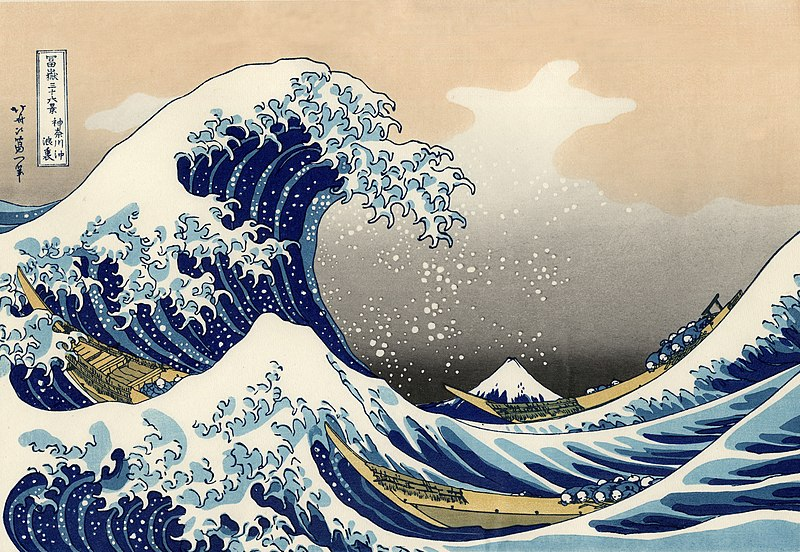 Ukiyo-e
Ukiyo-e (Japanese: ukiyo-e / うきよえ) is a Japanese painting art form that was widely popular in the Edo period due to its ingenious combination with woodblock printing. The center ushered in a creative and commercial heyday, depicting people's daily lives, landscapes, and theater. Ukiyo-e is often thought to refer to color-printed woodblock prints (called nishiki-e in Japanese), but in fact there are also hand-painted works.
---
Ito Jakuchu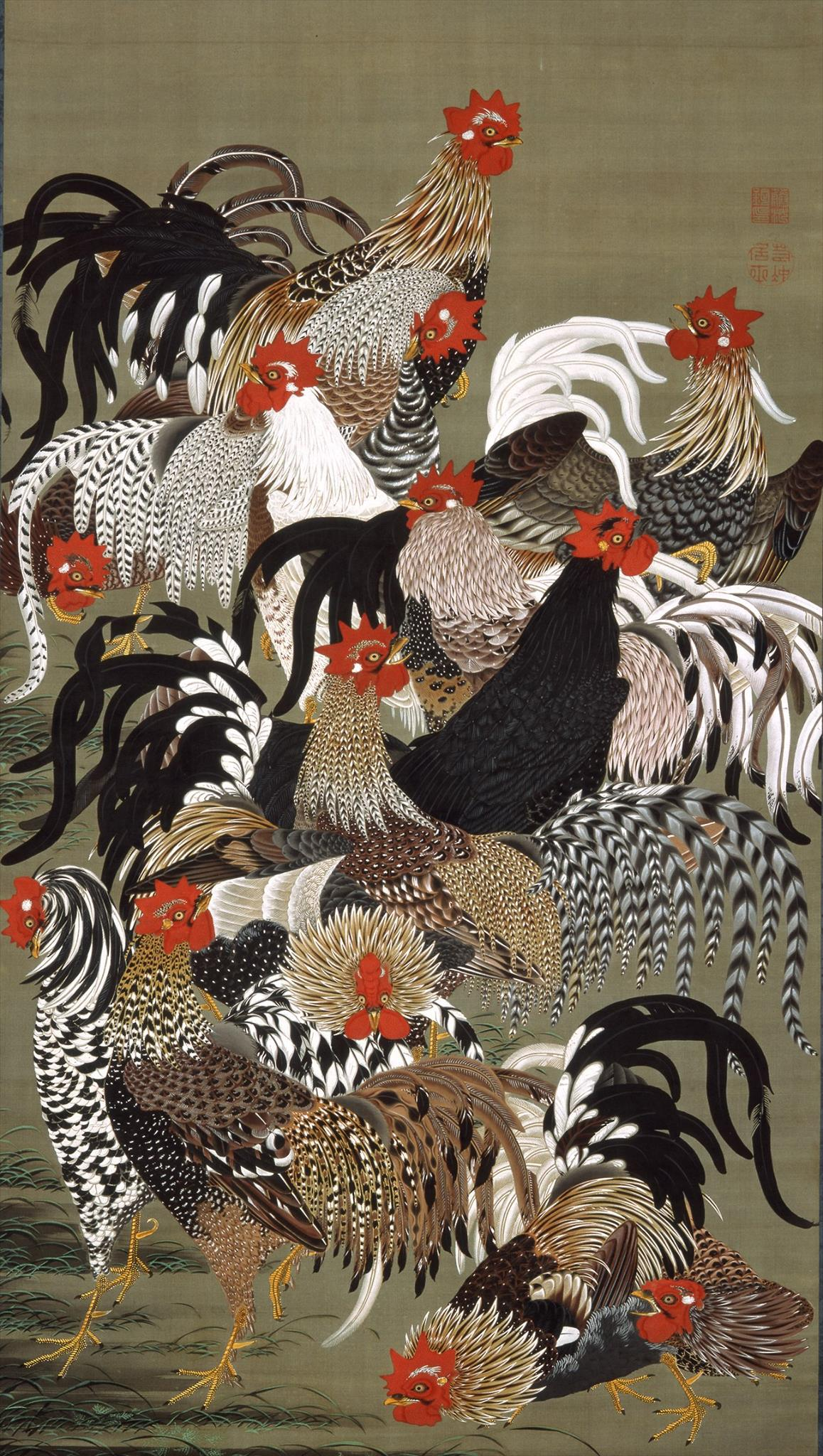 Animal and Plant Color Painting
Ito Ruochhong began to study painting at the age of 30. He first learned from the Kano School, but he was not satisfied with this. He then copied the ancient paintings of the Song and Yuan Dynasties. Finally, he observed the real objects and realized the importance of sketching from life. The "Inscription on the Longevity of Ruochong Layman" records that "dozens of chickens were raised under the window, and the sketches and years were observed." Therefore, he has the title of "chicken painter".
The "Animal and Plant Color Painting" is a left-to-right scroll painting. The animals and plants in the painting all possess the Buddha-nature, and they radiate the brilliance of life in the Buddha's world, which specifically expresses the idea of ​​"everywhere in the land of plants and trees becomes a Buddha". The total number of thirty-three paintings corresponds to the thirty-three Dharmakayas of Avalokitesvara.

In 1889, Xiangguo Temple presented the "Animal and Plant Colored Painting" to Emperor Meiji. The "Painted Animals and Plants", which became the imperial property, is now in the palace hall "Sannomaru Shozokan".
Review
Kobayashi Tadashi, the director of the Okayama Art Museum, said at a press conference that the paintings are dedicated to Buddha and depict animals and plants from Buddha's perspective.Ito Jakuchun actually carefully observes animals and plants and faithfully depicts them, reproducing every creature vividly. Each delicate and bright painting is the ultimate expression of willpower.

He once said after the completion of "Animal and Plant Color Painting", "waiting for thousands of people with eyes", waiting for the insightful eyes of people of insight in a thousand years, not only predicting that the work will be re-evaluated in the 21st century, but also saying: "Recently "Eyes" and high-precision instruments."
---
Kitagawa Utamaro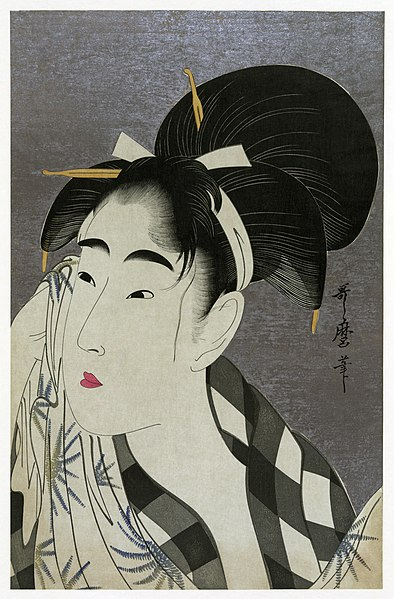 Woman wiping sweat
Utamaro was an ukiyo-e artist who was most well-known for his half-length portraits of women. In 1791, he stopped designing prints for books and instead focused on these single portraits. In 1804, he made some prints depicting Toyotomi Hideyoshi's wife and concubines. This was during the height of his success as an artist.
Review
The woman being painted by the artist has a very good expression and posture. Even if he uses a very small number of brushstrokes, he can accurately grasp it and paint it with a brush.
---
Katsushika Hokusai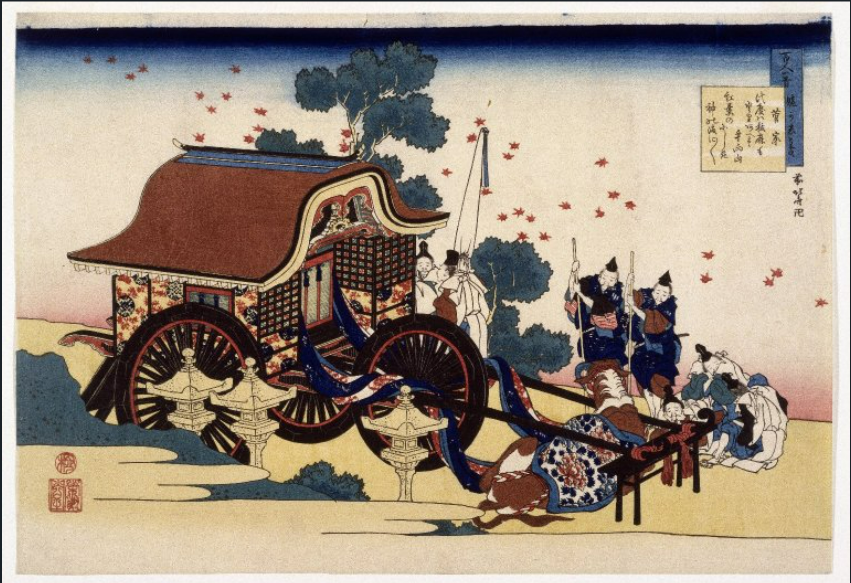 The Bullock Cart
In 2000, the American magazine "Life" listed Katsushika Kitasai among the "100 World Millennial Celebrities". Katsushika was praised for his spirit of striving for progress throughout his life and finding ways to make his paintings more perfect. Although he has made countless famous paintings in his life and has a great reputation, Master Katsushika is a humble and down-to-earth person.At the age of 74, Katsushika lamented his lack of talent for drawing. In "Hundred Scenes of Mount Fuyue: First Edition", he said: "To be honest, the things I painted before the age of 70 were not very good, and they were not worth mentioning. When I was 100 years old, I drew some pretty amazing things."It is a pity that Master Katsushika did not live to be a hundred years old. Before dying, he sighed and said:"How I wish I could live another five years so that I would have time to try and become a real painter"
Review
In 1934, Mr. Lu Xun wrote in the bookcase to his Japanese friend Hatsue Yamamoto: "As for Japanese ukiyo-e painters, I liked Hokusai when I was young, and now I like Hiroshige, and then the characters of Utashima." Then he added: He said, "But in my opinion, Hokusai is the one that suits the Chinese eyes." This shows that Mr. Lu Xun recognized Hokusai's ukiyo-e. Mr. Lu Xun's recognition of Hokusai's ukiyo-e paintings reveals that he was familiar with the Japanese artist and his work. This is evident from his statement that Hokusai's paintings are "suitable for Chinese eyes."
---
Keisai Eisen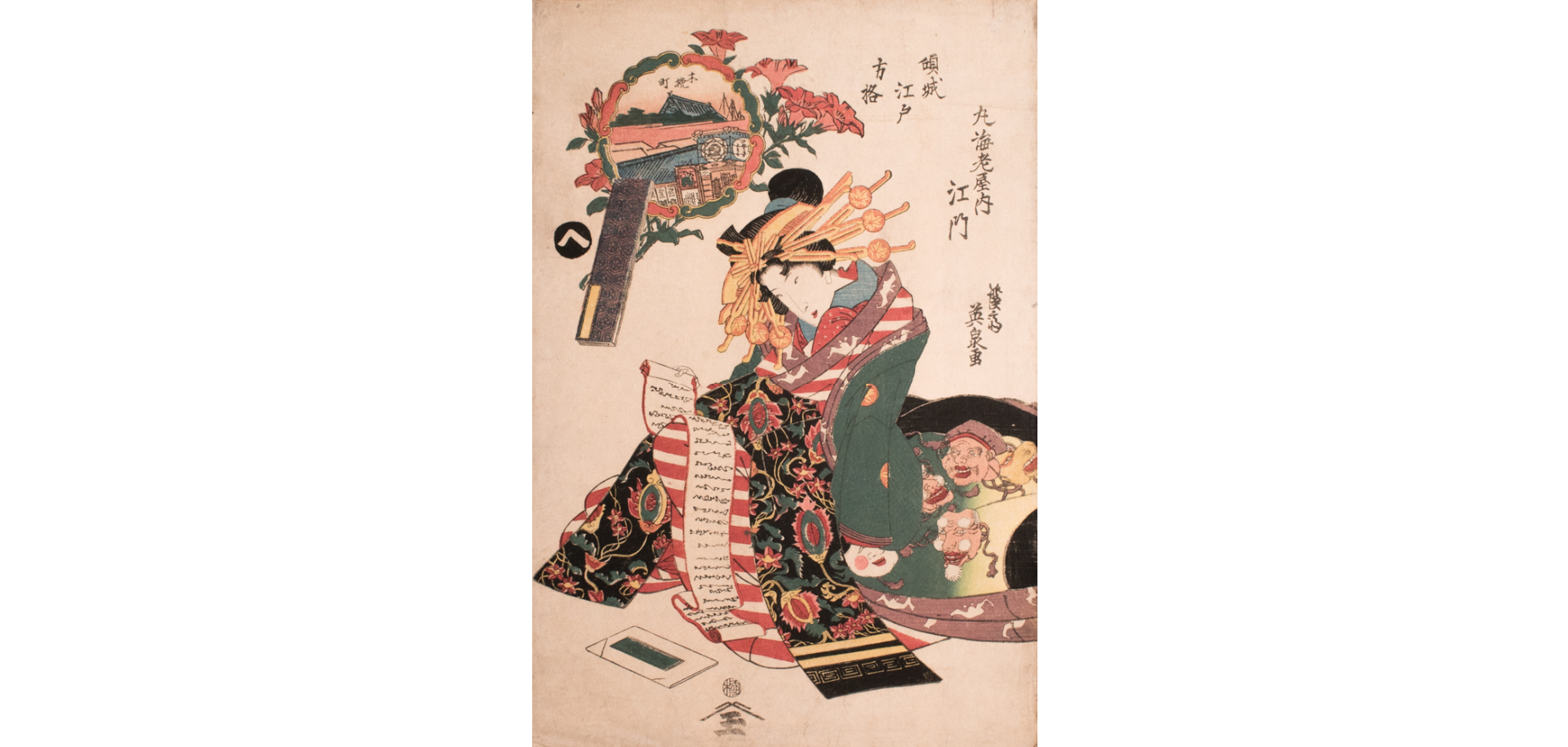 Kobiki Town: Courtesan Egawa from Maru-Ebiya
In addition to producing a prolific number of prints, he was a writer, producing biographies of the Forty-seven Ronin and several books, including a continuation of the Ukiyo-e Ruiko (History of Prints of the Floating World), a book which documented the lives of the ukiyo-e artists. His supplement is known as "Notes of a Nameless Old Man." He describes himself as a dissolute hard-drinker and claims to have been the owner of a brothel in Nezu in the 1830s which had burned down.