Writing on the Grounds of Poetry, 5 Top Poetry From Cecilia Vicuña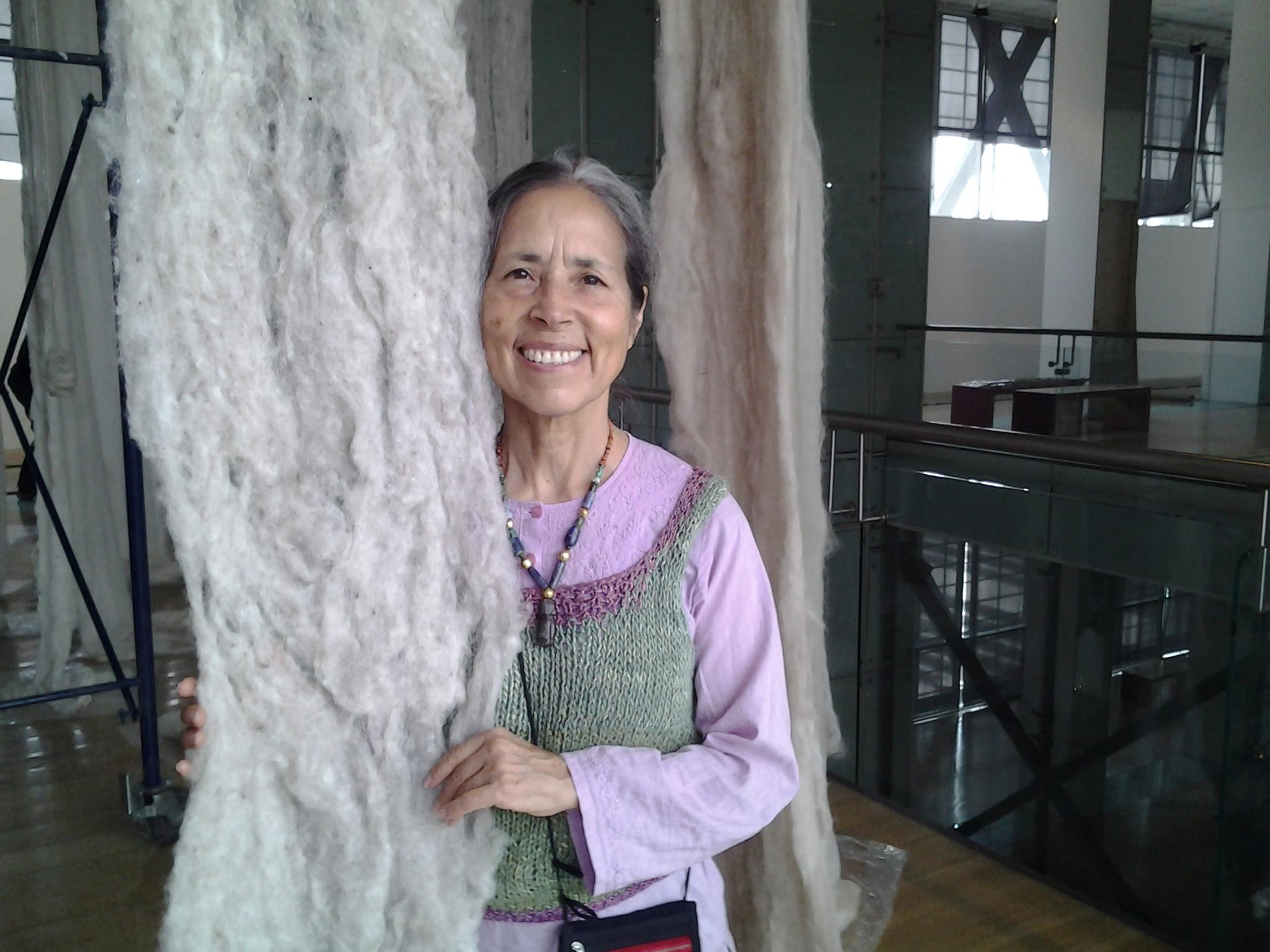 Cecilia Vicuña is a Chilean-born poet and artist known for works that address colonialism, the body, and human rights. In her painting Karl Marx (1972), Vicuña situates the coauthor of the Communist Manifesto amidst blossoming trees and a couple in love, compressing history and personal life. Her ongoing series of small sculptures precarios, are reminiscent of the work Joseph Beuys.
These spatial poems are comprised of feathers, plastic, wood, wire, and other detritus."The notion that art and poetry are two completely separate fields is an exclusively academic idea. It's not at all how an artist or a poet perceives it," she's said. "For me, both are deeply intertwined. I consider myself a poet because I think in terms of poetry, but that doesn't mean my thoughts are going to manifest in a written form." Born on July 22, 1948 in Santiago, Chile, she studied English while creating large abstract paintings at her family's home.
In 1966, Vicuña began her studies in architecture before deciding to major in fine art. She received her MFA in 1971, and soon after moved to London, attending the Slade School of Fine Art. The artist decided to stay in the United Kingdom during the ongoing coup of General Augusto Pinochet in her home country. Vicuña currently lives and works between New York, NY and Santiago, Chile. Today, her works are held in the collections of The Museum of Modern Art in New York, the Tate in London, the Reina Sofia in Madrid, and the Museo Nacional de Bellas Artes in Santiago, among others.
Saborami (1973)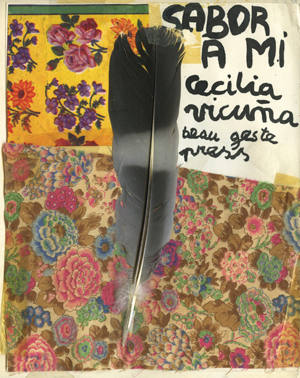 First published in 1973, two months after the military coup in Chile, Cecilia Vicuña's SABORAMI is a document of the times and the way in which history can change art. It is filled with the urgent hope that art, too, can change history.
Siete Poemas (1979)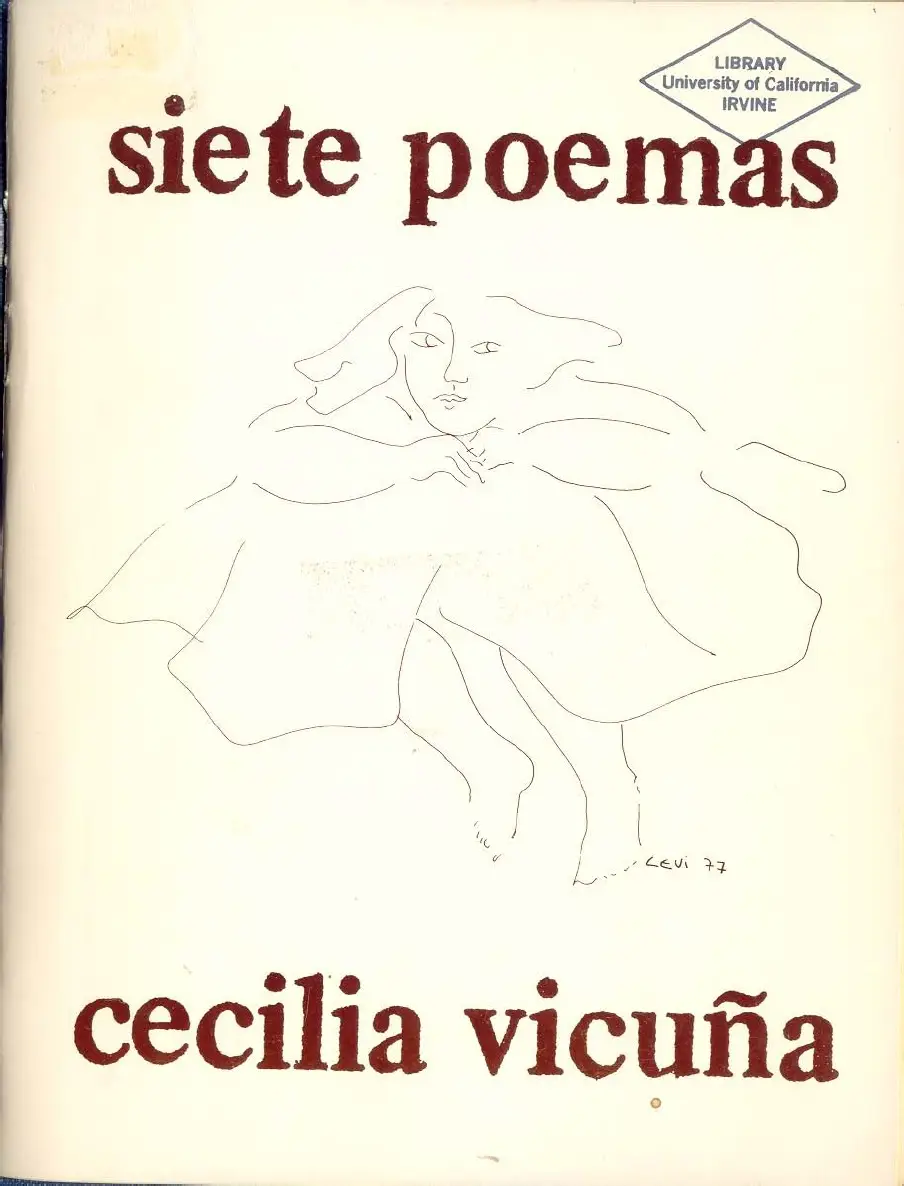 These poems could bring to mind the paintings of El Bosco or Salvador Dalí. Poems that lend themselves to as many analyzes as possible, to as many readings as readers read them. They are poems that fit perfectly into Plasticism, poetic current, or aesthetic form in poetry, created by its author, and that abruptly awakens poetic thought, stagnant and repetitive in recent decades, and places poetry in the spotlight. of the society.
Precario/Precarious (1983)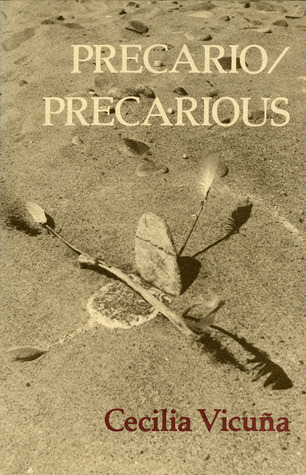 Exceptional collection of poems by the Chilean artist Cecilia Vicuña whose simple and humble writing summons an unequaled splendor, at the height of her plastic work. The poems shed light on some works without revealing them completely. Layout, photographs and editing make this book a precious and comforting object.
Luxumei o El Traspié de la Doctrina (1983)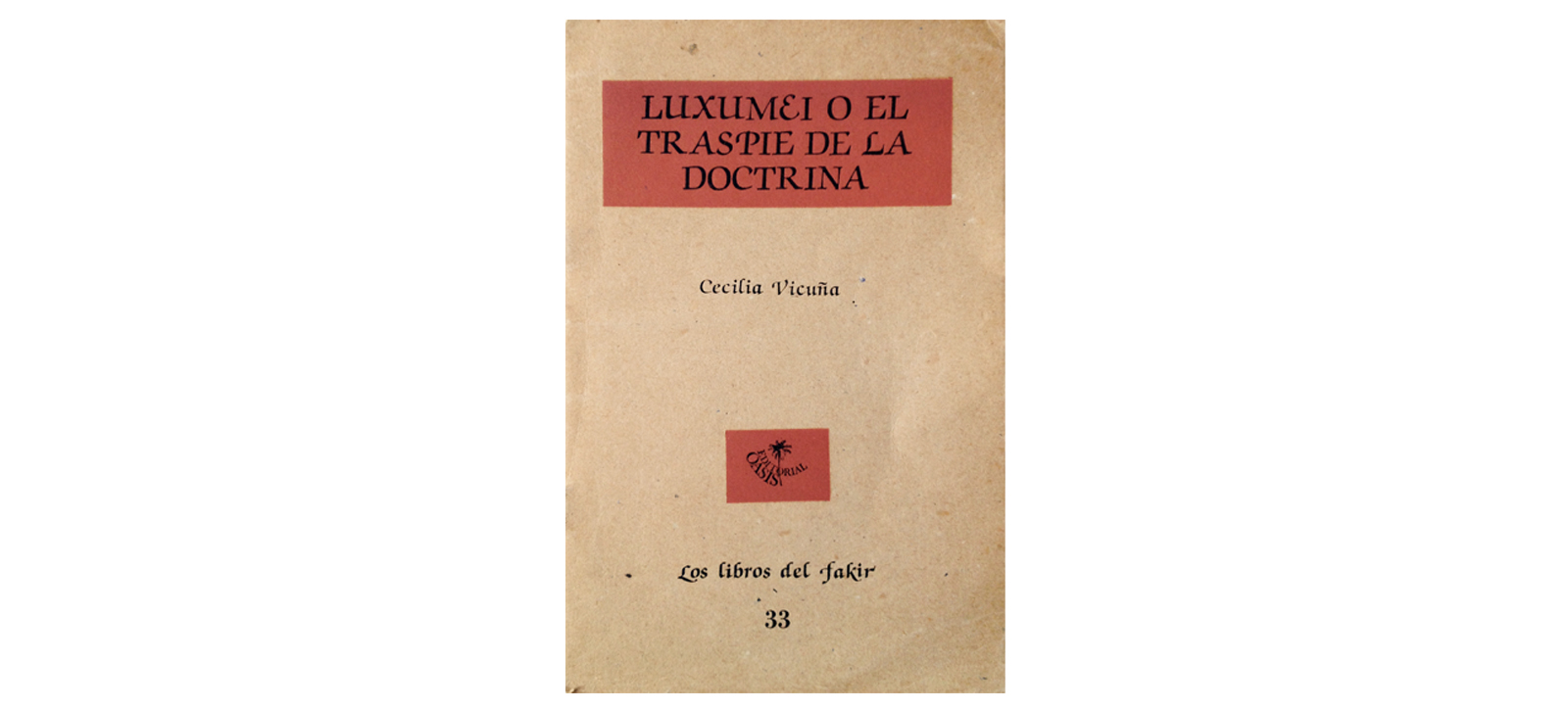 Luxumei o el traspié de la doctrina contains poems written between 1966 and 1972, several of which were originally included in Sabor a mí, a volume that could not be published in Chile due to the 1973 coup d'état. Elements that will be constant in Vicuña's poetic and visual production are already present in these fifteen poems, such as natural elements and their connection with other cultures.
PALABRARmas (1984)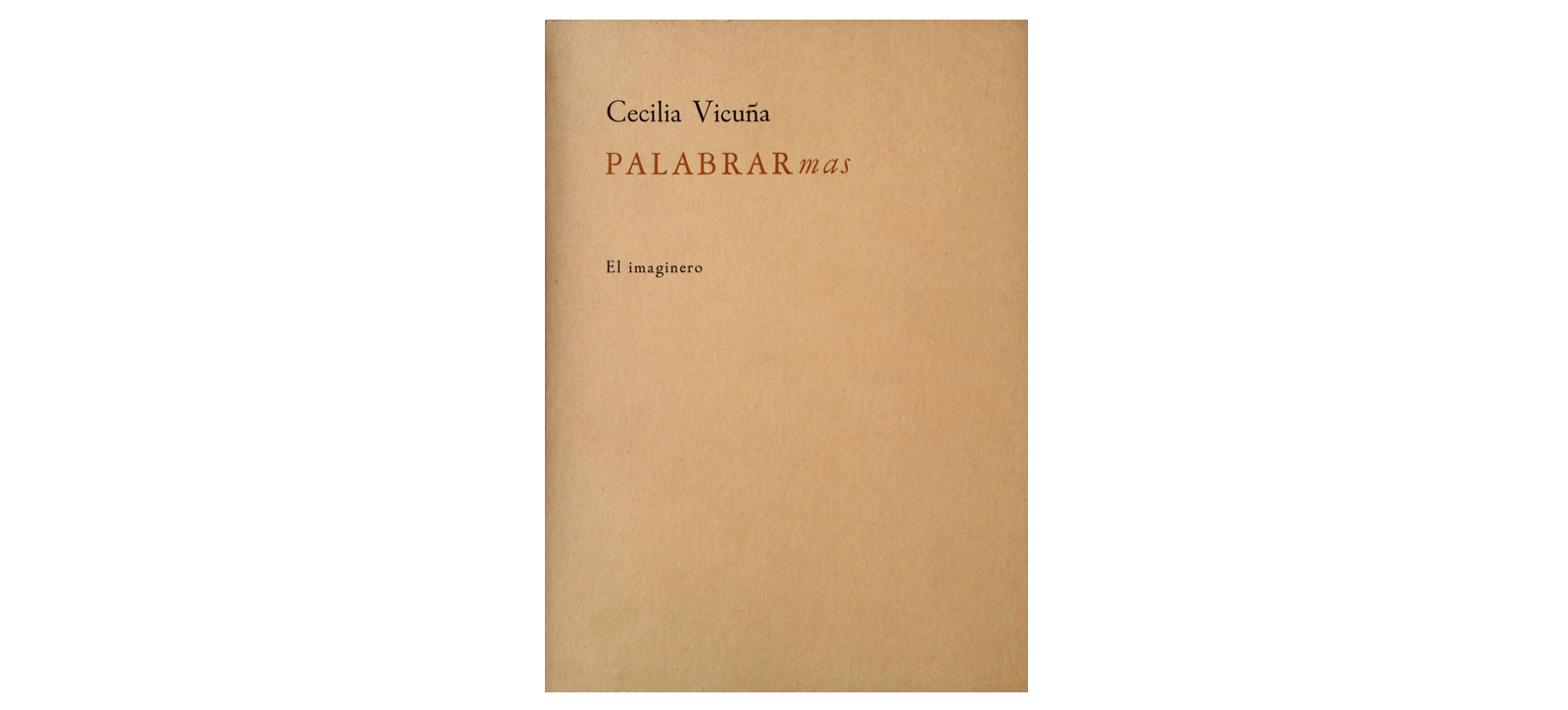 Palabrarma (obreros palabreando) by Cecilia Vicuña is a series of works in which the artist blends poetry, political commentary and graphic design. The title itself is a portmanteau that unites the words palabra (word) and arma (weapon) that speaks literally of the power of words through their poetic potential.